Talk of a cashless economy, bitcoin, and blockchain make it seem like the traditional "bank" could soon face extinction.
The use of paper money feels antiquated and automated payments are the norm for today's consumers. More and more, our financial transactions are completed on our phone, not at brick and mortar bank branches.
But the ostensible "threat" technology poses to the banking industry is actually a blessing in disguise.
By partnering with financial technology (fintech) companies, banks can reinvent themselves as crucial pieces of the financial sector that provide the infrastructure necessary to offer clients easy access to financial services.
Banks provide the back-end processes – moving, storing and lending money – while fintechs create the user experience consumers want. We've seen the successful marriage of banks and fintechs already with products offered through Self and TrueConnect.
If banks want to survive in this new era of tech, they need to work collaboratively with fintechs. But how do you know which fintech to partner with? What qualities make a strong partnership between a bank and its tech-savvy ally? Here are a few things to consider.
Do They "Get" Compliance?
Anyone who's worked in the banking industry understands the work that goes into keeping an organization compliant. But for fintechs, Community Reinvestment Act, Graham-Leach-Bliley and Dodd-Frank might produce a look of confusion.
Fintechs have a clear outcome and experience they want to deliver, but aren't always familiar with the regulatory environment and will likely have a hard time adjusting to the dichotomy of speed it presents – new tech moves fast, regulation doesn't.
For this very reason, banks should look to partner with a fintech that is willing to explore product constructs and processes in order to create a compliant product. Explain to a prospective partner up-front what mandated regulatory oversight is needed for a partnership to work. You should also make it clear that regulatory requirements aren't just arbitrary red tape, either; at the end of the day, the bank is explaining a product to its regulator.
At the same time, banks should be willing to accommodate the needs of the fintech. In particular, a bank should align with and support the intended user experience with flexible, compliant solutions.
Do They Have the Necessary Tech?
A fintech partner needs to be as confident in its technology as a bank is in its ability to navigate the regulatory landscape. Seek out a fintech that has proven itself as a reliable, innovative technology firm that values effective user experience.
Make sure you understand the fintech's technology, too – a prospective partner shouldn't operate under a black-box model. Work with a firm that has platforms that are compatible with your current ERP systems, can conform to the necessary security protocols, are backed by a well-defined data structure, and deliver reporting you need to efficiently monitor the program.
You want your fintech partner to be unyielding in its commitment to user experience in addition to understanding the complexity and intricacies inherent within the financial sector.
Are they in it for the Right Reasons?
Fintech's greatest potential, in my estimation, is its ability to better provide for those who lack access to traditional financial products. It's about accessibility, convenience and security.
Brick and mortar banks can't provide all that's offered through fintechs, which allow customers to check balances, transfer funds, pay others and access financial education and advice on their cellphone anywhere, at any time. In other words, fintechs allow consumers the ability to control their financial lives at their own pace and on their own terms.
In particular, the hope is that this ease of use will empower more consumers who haven't traditionally had access to certain financial tools.
For this reason, banks can get more bang for their buck when they partner with fintechs that are focused on creating financial wellness through their product(s). Banks and fintechs that have parallel values and missions will create more effective financial services together.
Through productive collaboration, banks and fintechs can establish a more equitable banking system for consumers.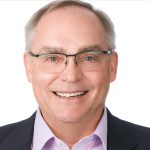 Eric aims to connect with leaders, innovators and foresight professionals interested in building and promoting financial wellness.
Currently serving as Chief of Strategy for Sunrise Banks, Eric is responsible for driving innovation and growth in the banks' national lending and digital payments services. Building relationships and partnerships that allow the bank to drive innovation in the digital payments and lending space is a key focus in this endeavor.
Eric is dedicated to the strategic foresight process, curating a blog series detailing the benefits and approaches to strategic foresight, consulting as the founder of Sextant Advisors, as well as various speaking engagements.
Eric's background includes underwriting, portfolio management and product development at two of the country's largest financial institutions, Capital One and US Bank. Eric earned an MBA from the University of Chicago and a bachelor's degree from the University of Wisconsin.