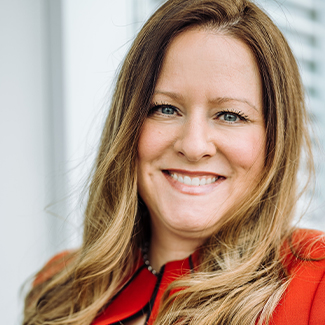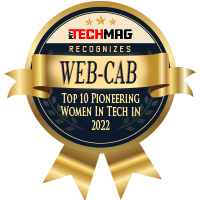 "Having the customer at the heart of everything we do  enables us to demonstrate our value to the market since they instantly identify and quickly reap the benefits from adopting our technology"
WEB-CAB, which is experiencing strong growth, is a company that has developed cutting-edge software for manufacturing management in the cabinetmaking and furniture manufacturing industries. WEB-CAB, COO, Veronique Plessis Belair's mission was initially to establish a solid foundation in order to support future growth and deploy the company's solutions both in North America and internationally. Veronique implemented a bold and rigorous strategic plan to add critical players to the team to toolset the foundations required to conquer new markets to achieve WEB-CAB's ambitious goals. Driven by a contagious passion, Veronique has infused her drive and rigor into the company's DNA and has taught the team that every problem has a solution. Her associate Jonathan Saucier told My Tech Mag that Veronique is always three steps ahead :  she makes things happen and inspires her team to do the same.
Veronique has had the immense privilege of being surrounded by exceptional leaders, both men, and women, who empowered her to succeed. "I have often been the youngest person sitting at the boardroom table which can be overwhelming especially early on in a person's career; at times, I felt that it was somewhat intimidating to make a point when most of the people at the table were 10 or 20 years older than me," explains Veronique. "To overcome this, I always ensured that I had thoroughly and rigorously analyzed all aspects of a project before presenting it. I learned that no matter your age or gender, hard work combined with a mix of confidence and modesty are a recipe for success!" I firmly believe that we as individuals are often the only barriers to our own success and that pushing ourselves out of our comfort zone is key to moving forward.
Finding Opportunities
Being a female leader in an industry dominated by men certainly has its challenges, but it also brings many opportunities. I strongly encourage women to make their entrance in industries mostly led by men! As history has shown us, those who have set their course and choose to break down the walls of "established conventions" have paved the way for many others.
The steadfast leader firmly believes in giving back and sharing knowledge, so she allocates a few hours every month to various mentoring engagements. "I have maintained a close relationship as an alumnus and offer my support, and I am an active member of a Canadian businesswoman's association," she explains. "Furthermore, I will be undertaking several speaking engagements to share and discuss best practices in organizational leadership."
Achieving Success
The pioneering leader has followed an unconventional path towards success…. After college, she started working for a large Canadian telecom company and continued working there full time while completing her bachelor's degree at HEC Montreal. It was incredibly stimulating to apply what she was learning in business school to her work environment!
At 23, Veronique was promoted as marketing manager, although she had very little experience, an executive recognized her potential and gave her an opportunity. "It was a big step for me, and I had to work very hard and was very fortunate to have a great leader to coach and guide me through the first years of my management career," explains Veronique. "After joining WEB-CAB, nearly 5 years ago, I realized that my quest for success was just beginning and that the challenges of being an entrepreneur were both more stimulating and arduous than I could have imagined. Like happiness, success is not about the destination, it's about the journey."
Veronique is a humane and accessible leader that does so by example. She truly cares about the well-being of her team. When an employee does an outstanding job, she'll take the time to recognize them, and when one of her team members is going through a tough time, she's there to support them. As rigorous and thorough as she may be, she gives her team the right to make mistakes! "If we don't allow for mistakes to happen, we don't take risks and will ultimately cut the company from powerful innovations," says Veronique. "Mistakes are allowed as long as you learn from them and don't repeat them."
Throughout her career, Veronique has always made respect a priority. . "I feel it's primordial to act authentically in alignment with our values and who we want to be. I was once told and I quote "Women are too honest to be successful in business" I smirked and replied: ''you are right on one point : we're not going to be doing business together!''
leading a business or a team sometimes means making decisions that might displease people. By nature, women tend to be more empathetic, but business decisions cannot only be based on feelings. Veronique learned that the best course of action in these delicate situations is to analyze objectively and if it's the best decision for the business, then, as tough as it may be, it's the way to go. "I come from a family where we were taught to care of one another and I think this applies wonderfully to leadership. Leadership isn't a solo race it's a group expedition that you want to accomplish with your team! Listen to your teammates, guide them, support them and care for them and they'll give it back to you! I relate a lot to the African proverb: ''Alone you go faster, Together we go further''
Building A Company
WEB-CAB is an innovative and fast-growing company that develops unique technology for the cabinetmaking and furniture manufacturing industries. Having won one of the highest distinctions in North America, the modular solutions developed by WEB-CAB enable manufacturers and distributors to connect, optimize, track and synchronize both their business planning and production processes allowing them to monitor, in real time, all aspects of their business from planning operations to delivery of the finished product. WEB-CAB's industry leading solutions require minimal implementation time and resources since they are fully integrated with the most prominent tools in the industry (CNC, engineering software, ERP). "At WEB-CAB, our mantra is to make life easier for employees and factory owners, one ingenious idea at a time!"
WEB-CAB was originally founded by 2 experienced and passionate industry specialists, Marc-Andre Binette & Jonathan Saucier. A few years later, Veronique joined the duo, with her passion for structure and marketing to develop international markets. They had one idea in mind: to make factory owner's life easier by developing tools to make the manufacturing process leaner and increase production capacity and profitability.
WEB-CAB was determined to do things differently, they wanted to develop a solution that would compliment existing tools such as engineering software and CNC machinery  and optimize the complete manufacturing process from sales to delivery. They delivered on that objective and was born a new suite of solutions that quickly made its mark in the market. In fact, the innovative nature of these intuitive tools was recognized by the Woodworking industry in 2018 when WEB-CAB was awarded the IWF Challengers award. WEB-CAB's Assistant solutions (PRODUCTION Assistant/ PRODUCTION Coach, PLANNING Assistant) are now sold across North America, Australia and Europe.
WEB-CAB's is a human sized company whose success relies on teamwork, expertise and innovation.
They are known for their customer centric and innovative approach. This innovative thinking is nourished by WEB-CAB's continuous investment in research and development, and the ability for their team to test new features and technology in their in-house lab.
The company's flagship product is PRODUCTION Assistant, a world-class factory production management software (Manufacturing Execution System (MES). This powerful software specifically designed for the woodworking industry increases the efficiency of the entire production process.
The scalable solution is easy to integrate and operate, requiring very little training for users. The wide variety of modules offered with PRODUCTION Assistant provide powerful tools for employees and shop managers, such as damaged parts management, automation of part sorting, 3D visuals for the assembly of cabinets, control of the delivery loading by RFID microchips, and much more. This tool offers an extremely fast return on investment and customers who have integrated it are unanimous as to the increase in their productivity and consequently profitability.
Towards the Future
WEB-CAB's biggest achievement is most certainly being piercing  international markets such as North America, Europe, and Australia. Evolving in an industry that is just starting to adopt technology requires that WEB-CAB adopt a customer-centric approach. 60% of the new features they develop come from customer ideas and suggestions, and the remaining 40% comes from their team's innovative thinking.
The company's approach to selling, incorporating, and integrating its products in the customer's shops abides by the same mindset. They work with the customers to identify the areas in their shop where their solutions will have the biggest impact; WEB-CAB accompanies them through small steps rather than putting pressure on them to launch massive projects to change everything simultaneously in their shop. "Having the customer at the heart of everything we do has enabled us to demonstrate our value to the market since they instantly identify and quickly reap the benefits from adopting our technology. The power of this approach was recognized in 2018 and 2019 when WEB-CAB was awarded in Canada for its success on international markets and in USA, winning the most prestigious award in the woodworking industry for the innovative aspect of its solutions," says Veronique.
I'm extremely passionate about my role at WEB-CAB. Our strategic plan has so many exciting projects and opportunities ahead! Over the next years we will be opening several new markets, launching new products while continuously improving our current portfolio. Our industry is at the threshold of industry 4.0 and WEB-CAB will be there to help them retain their competitive advantage.