Markets change and so do customers. They are becoming more demanding with their time and want things easy as they deal with companies. Customers are expecting more personalized services and are becoming more proactive than ever. Customers simply expect more from companies and that includes utility companies. A study by J.D. Power found that utility companies "are among the lowest-performing industry groups when it comes to delivering distinct digital customer experiences." For years, especially in regulated markets, there was no competition for many utility companies. It was a captive market so why spend the money on marketing or invest in technology for customer loyalty? That fundamental position with utility companies is now making a shift as we see customers demanding more value from their utility provider. No longer is reliability the primary focus.
For APS, Arizona's largest utility provider, we are on a transformational journey to have our customers at the center of all that we do. Within our contact center, we have focused on two main pillars, 1) making it easier for our customers to do business with us and 2) strengthening our business. With our IVR technology, we have implemented assisted speech and will be moving towards natural language and AI to help us determine next best action – making it easier for our customers based on data we already hold on their account. For example, if service is interrupted, customers call into the contact center to report an outage. When the customer calls in, we identify them from their ANI (phone number we already have on file) and see that they were actually disconnected. The system identifies it, provides that information to the customer and redirects them to our payment line to resume service.
Self-service continues to play a critical role in our strategy. We are in the middle of a complete redesign, drawing from customer experience – making it easy and simple to do transactions and find information on our new website. We will have the capabilities of more robust analytics on our website to see where our customers visit, where they drop off, etc. By having greater visibility in customer journeys on our website, it will help us further optimize the site. But it is not about driving customers to certain channels but providing the right channels for our customers on their time. We have rolled out on a broader scale webchat and social media (proactive listening and outreach) while using the text dialogue to mine valuable insights to help us improve processes and identify pain points for our customers. We have proactive text messaging for customers using our mobile app. It informs customers when they reach certain usage threshold, bills due, outage alerts, etc. and we are exploring 2-way text messaging servicing and support.
From the perspective of strengthening our business, we have leveraged the use of speech analytics to listen to 100% of our calls for us to score sentiment. This coupled with our customer satisfaction survey, we identify problems with our process, policies or procedures and make timely changes. We leverage speech analytics to find those 'needle in a haystack' issues so we can drill down to find out if there are additional downstream impacts or have opportunities for greater operational efficiencies. The various call studies that we conduct with speech analytics, along with building out our knowledge base, will provide us with the right foundation to leverage chat bots, automated assistance with AI and workflow automation bots in the near future. We are planning for upskilling human resources in compliment of technology solutions for the call centers. Technology continues to advance, and utilities no longer have the luxury of lagging as customers become more in control. Customer experience in the utilities continues to evolve and must be approached as a fluid journey vs an end destination.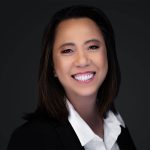 Hui Wu-Curtis is an industry thought leader on customer experience. Having managed global contact center team in various industries, Hui has developed and lead many high performing teams supporting voice and digital channels. She has published several articles on customer experience and data analytics and has spoken at various domestic and international conferences on various topics such as: turning cost centers into true business value, leveraging data and analytics for actionable insights, transforming quality assurance in the digital age, and leveraging outsourcing partners for great customer service. Currently, Hui is the GM- Customer Operations & Strategy for Arizona Public Service (APS). She joined APS in November 2017 to help craft and execute the organization's CX strategy while transforming the organization to reach new levels of customer experience for the industry.