The searing pandemic has left a mark on virtually every type and field of economy in the world. With a forecasted GDP loss of 76.9 billion dollars globally, Covid 19 has undoubtedly left a mark on every front of world development.
When it comes to sports, the scenario is no different. With matches and tournaments being canceled to the increased cost of maintenance of the bio bubble, the sports industry is indeed bearing the brunt of the pandemic to date.
This article aims to dive deep into these complications.
From monetary losses to players experiencing bubble fatigue, this article will cover how covid
affected the sports industry in the last couple of years.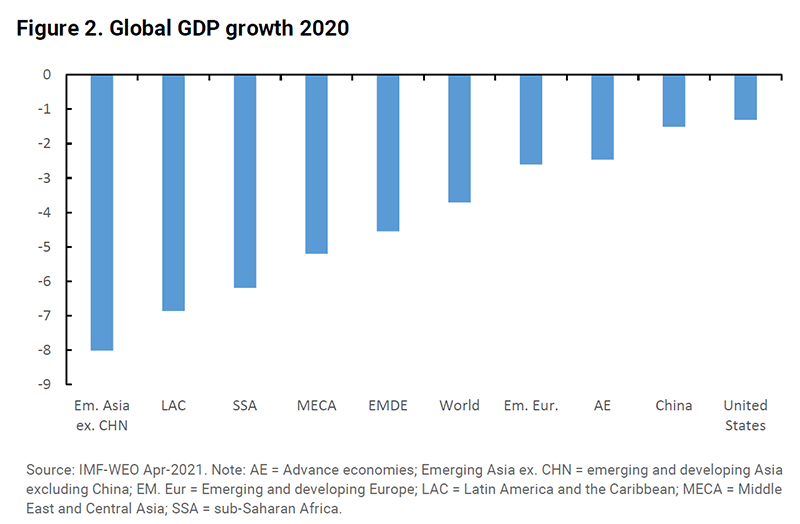 Source: Brookings
Major Events That Got Canceled/Postponed Due to the Pandemic
In order to understand the gravity of how covid affected the sports industry, it would be best to look at some examples to help understand the seriousness of the situation more than any
numbers or technicalities.
So, here are some of the significant events that were affected by the pandemic.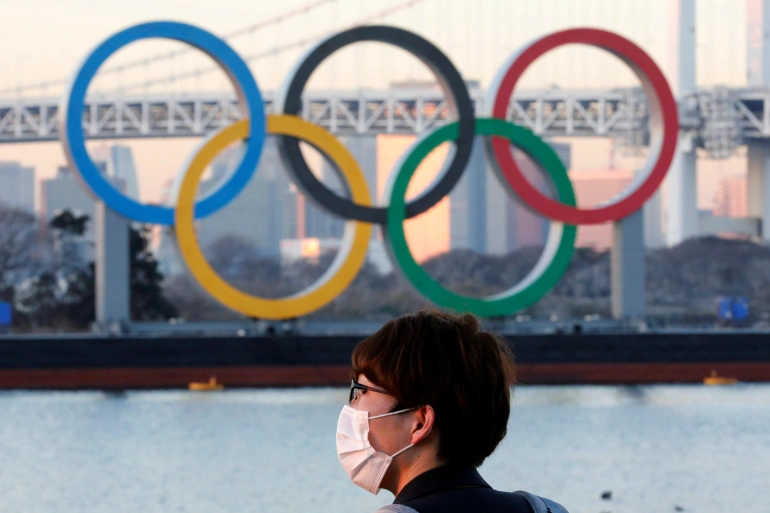 Source: Aljazeera
Tokyo Olympics 2020
The Olympics is probably the most prestigious sporting spectacle in our world. For the first time in the history of the modern Olympics, the tournament had to be postponed due to Covid 19.
The decision was announced 122 days before the scheduled starting date of the tournament. Fortunately, the tournament did take place in 2021 in the months of July and August. However, despite following all the covid protocols and precautions, a total of 430 positive covid cases were reported throughout the course of the tournament.
UEFA Euro Championship
UEFA Euro Championship is one of the most sought-after football tournaments that is held across the continent of Europe. The 2020 edition of the tournament was supposed to mark 60 years of UEFA. However, due to the pandemic, the championship had to be postponed from 2020 to 2021.
All club and country matches, including the playoffs, were postponed until further notice. To elaborate, the average fund generated by UEFA and sports broadcasters is around 2 billion dollars.
This figure can help you understand the economic standstill that the pandemic brought into the world of football.
Boston Marathon
The Boston Marathon was called off for the very first time in its 124-year-old history. However, the organizers replaced the tournament with a 'Boston Marathon Virtual Experience". According to these adaptations, participants had to verify that they covered 26 miles (42 km) on their own.
If they are able to do so, they shall be entitled to their finisher's medal.
Indian Premier League – 2021
With a gross value of 4.7 billion USD, the Indian Premier League is among the most popular sporting events worldwide. The league witnessed the searing impacts of the pandemic during its 2021 season.
Multiple players from various teams tested covid positive, and the tournament had to be halted midway. However, the tournament was resumed and completed successfully in the month of September in UAE.
Economic Effects of the Pandemic
The above examples must have given you a hint about how covid affected the sports industry. But these examples don't give you an accurate report on the impact of the pandemic.
So, let's try and understand how the novel coronavirus rocked the sports economy.
According to the latest analysis by Sports Value, the international sports market grows by 756 billion USD annually. Not just this, if expanded to sectors closely related to sports, the industry moves around by 840 billion dollars annually.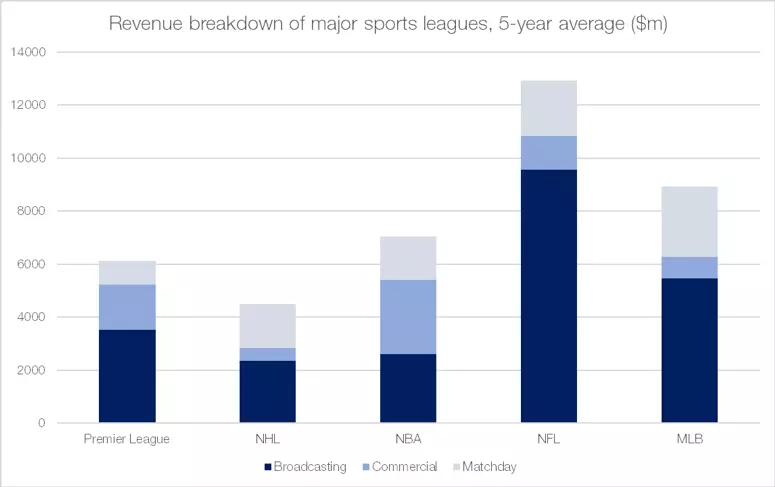 Source: Weforum
Now, out of this, the United States of America is responsible for about 420 billion dollars, and Europe for 250 billion dollars. The Asian power giant China to holds up about 150 billion dollars of this amount.
So, a significant chunk of the sports industry revenue comes in from sports retail. As such, it would be safe to say that professional sport is the primary source of revenue with its matchday tickets, TV rights, sponsorships, and employment opportunities.
Consequently, matches being played behind closed doors, canceling tournaments, and schedule changes directly impact the industry's revenue stream.
Moreover, the stadium tickets are expected to bring in around 50 billion dollars of revenue every year. In addition, broadcasting of significant sports events reels in somewhere around 49 billion dollars annually.
All these numbers have considerably gone down due to either postponement or restrictions imposed to curtail the spread of Covid 19. In fact, some countries still continue to suffer losses due to restrictions imposed on the seating capacity of the stadiums.
All of this brings us to one question- how could the industry have minimized these inevitable losses?
To this, esteemed economist Monica de Belle gave an extremely viable answer.
She said that the government ought to provide direct support to the sectors that have been the worst affected by the pandemic. These include sports, tourism, leisure, and entertainment.
However, not much aid was provided by governments worldwide except in a few exceptional cases.
Tackling New Challenges
Covid affected the sports industry in more ways than you can imagine. The pandemic has brought new and unheard challenges into the sector. As a result, the industry, as a whole, is coming up with approaches to deal with these alien challenges.
We often talk about the loss that covid has brought into the industry in terms of numbers. But we fail to consider how it has affected players and athletes worldwide. Following the pandemic, every player has to stay in a closely monitored bio bubble to participate in the tournament.
This means that they can't go out in the open in their free time. They can't meet anyone outside the bubble. There have been instances where players haven't been able to meet their family members for months owing to covid guidelines and protocols.
All of it together can bring in bubble fatigue and have a severe impact on the mental health of some players. There have also been several instances in the last 2 years where players have asked for breaks from bio bubbles just to be able to go and lead a normal life for a couple of days.
Ben Stokes, Naomi Osaka, Liz Cambage, and Matthew Wolff are some players associated with different sports who took a break from their respective fields of play to focus on their mental health. Most of these players cited the bio bubble regimen as the main reason for their fatigue.
Another new challenge has been finding new and innovative ways to engage customers. For example, Fox Sports and ESPN running sports documentaries and iconic games.
Sports companies worldwide have been developing contingency funds for closed doors games and exploring opportunities for using virtual technology. One facet of this virtual technology includes enabling fans to enjoy live games without being physically present in the stadiums.
Another part of this newfound innovation can be to offer new fitness routines that align better with the work-from-home culture growing worldwide.
FAQs
1. What is a bio bubble?
A bio bubble is an isolated area for the players and staff of the team designed to protect them from being infected by coronavirus. This area usually includes a limited number of places such as stadiums, practice areas, and hotels.
2. How have broadcasters been affected by covid?
Sports broadcasters have had to come up with innovative ways to ensure that they are able to bring out sports to consumers in a safe and intriguing manner. Covid has acted as a catalyst in the rise of several broadcasting technologies as far as the sports world is concerned.
3. What is the quarantine procedure like for players?
Generally, a player has to quarantine for 7 days before they can become a part of the big bubble. In addition, the player has to provide 2 negative RTPCR covid tests within a span of 48 hours.
Summing up
The pandemic has been brutal on every sector of the economy. It has required a great deal of innovation and determination from people worldwide to get ourselves somewhere back on track with normalcy.
However, covid-induced changes continue to persist, especially in the sports industry. It has not only forced players worldwide to adapt to different regimes and schedules but also made the financial bodies come up with new and innovative solutions.
2022 has finally seen some revival. With constant support and innovations, the sports industry is slowly but surely getting back at its normal growth pace post the pandemic.
Read Also:
Gracie Johnson is a Senior Content Writer at MyTechMag. She is an enthusiastic learner and loves to explore all the areas of technology.