ABOUT ICE MILLER
As an Am Law 200-ranked law firm with over 100 years of history, Ice Miller has built a reputation for putting the needs of the client first — whether it's a Fortune 500 corporation, a government entity, or a nonprofit. The firm's 340 legal professionals advise clients on all aspects of complex legal issues across 20+ practice areas and always strive to understand each client's needs in order to help them build, grow, and protect their most valued assets.
TABLE OF CONTENT
ABOUT ICE MILLER
A LONG TIME COMING
DELIVERING A STATE-OF-THE-ART IMPLEMENTATION
ACHIEVING THE UNBELIEVABLE
WHAT'S NEXT FOR ICE MILLER?
ABOUT NETDOCUMENTS
ABOUT KRAFT KENNEDY
Download Full White Paper Here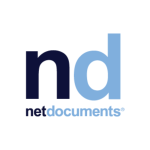 NetDocuments is the leading cloud-based document and email management solution to securely and easily store and organize documents on one secure platform. With NetDocuments, users can create, open, edit, version, and save documents in the context of projects or matters. Additionally, users can share and collaborate with others, or file email to a shared location. With 20 years of experience, 2,750 customers (companies) worldwide, and our ability to manage billions of files each day, NetDocuments is a critical component of any organization's digital workspace. Make the move to NetDocuments and get speed, mobility, and industry-leading security.