Digital insurance sales are not so much yesterday's news but last decade's. Consumer acceptance of online purchases (in fact online everything) has shifted the world on a digital pivot and most personal lines insurers have responded with optimized offers. This leads us swiftly to the burning question of why fully digital claims remain a mirage on the efficiency horizon for so many.
Companies such as 360Globalnet have helped make that mirage into an Oasis for those enlightened enough to realize that the no-code revolution cuts the cost and time lag of traditional 'spec and build' hard-coded approaches. For companies lulled into inaction by fear, there lurks an even greater threat: not spotting the world has changed until it's too late and expensive to catch up.
It's clear that Digital Sales were effectively forced on the many by the few. The astonishing data, speed, and performance marketing benefits saw to that. But most of those forced found that once there, they liked it. Akin to being shepherded somewhere that looks scary but finding it is in fact an all-inclusive beach in Seychelles.
The incredible appeal of digital sales lies in the relative ease of implementation and oodles of actionable information off the bat. A good front end requires smart integration of underwriting, digital UX, payment, and post-sales reassurance. This is not rocket science. It's often not even science but a quick whizz round the modern digital supermarket in search of the dishes you need.
But digital claims? Much trickier. Much messier.
Every nuance of liability, cost, and fraud potential is dialed up to 11 in claims. Systemic omissions can be very significant indeed. The consequences start with the desertion of customers immediately after their claim experience and roll on to the failure to identify potential large losses early, incubated claims, 'jumper' claims, and fraud. Then there's the management of supply and demand chains that involve protagonists as diverse as Personal Injury lawyers, car mechanics, and folk who dry out carpets.
The key requirement is the ability to knit together all parties and actors involved in a claim – both internal and external – into single integrated records which can use rulesets to power automation without human involvement. People are massively valuable in claims – in the right, high value, high judgement situations. But when the management of garage appointments, evidence collection, and customer notification are managed by people, the outcomes slow down, and the costs pile up.
Most of the required actions are dull iterative tasks that can be made to flow from robust decision trees and file-agnostic digital FNOL.
Paul Stanley, CEO of 360Globalnet said: "Sales involve incredibly simple decision trees with very few branches. Claims on the other hand are a mirror image of evidence and supply chain complexity. There are two key goals. First, keep claimants happy with speed and notifications. Second, keep everyone else happy with an efficiency that drives down costs, indemnity spend, fraud, and headcount."
With no-code configuration, Stanley points out that the configuration of dynamic systems can rest with practitioners within claims departments rather than IT. He said: "The beauty of no-code is that the name says it all. The need for time-consuming iterative development and testing is slashed because every building block is designed to work with every other out of the box."
There is naturally a fear that no-code is too new and unproven for very large enterprise-scale solutions. However, some of the largest names in the insurance world are already basing their digital claims on no-code configuration. You may not hear about it much but it's worth asking the question: "Why would they advertise it?" It is often best to keep the sources of a competitive advantage off the radar.
In InsurancePOST's own Digital Claims Survey in October 2021, it was revealed that just 13.3% of respondents said that they can settle simple claims without human involvement. The overwhelming majority – 66.7% – are still dependent on at least some human involvement in even the simplest of claims.
For insurers, eFNOL is a common starting point towards increasing operational efficiency in claims but, like the Wizard of Oz, it is worse to tempt a customer into an apparent digital claims Oasis only to let them down at the next step. Insurers cannot afford to offer an Amazon-looking service at the front end and pull the digital rug immediately after a single online form.
Those in the minority who grasp the opportunity and the potential savings of fully digital claims handling have a window of opportunity, but eventually, simple economics will guide the market.
Where retail has led, insurance will need to follow because consumers now expect it.
Where sales has led, claims will follow because companies need it.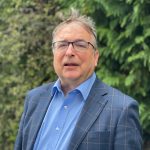 360Globalnet founder Paul Stanley is passionate about digitalizing the insurance claim, putting the policyholder at its heart. He has founded and chartered five successful businesses, all improving insurance through technology. Paul has worked for Direct Line and, while at Royal Insurance, with consultancies McKinsey and BCG. He is an avid supporter of Leicester City Football Club.