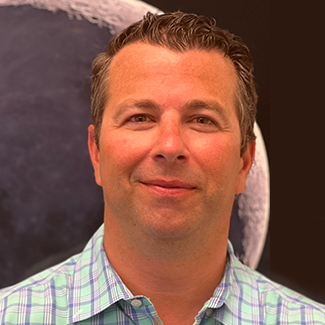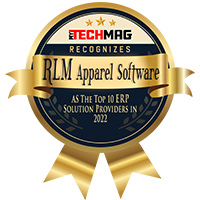 "RLM provides a single solution, or they can make and manage all the different office processes together. Offering a single source of truth, manage inventory and what's coming in and how it affects the bottom line"
Today companies in the apparel arena face a growing problem of keeping track of their inventory alongside order management. From knowing where the containers carrying the products are now, knowing when they have reached the warehouse, and whether they are in the conditions they were ordered in, these updates need a close eye on the shipment. Inventory visibility is another area that is getting difficult to manage single-handedly because companies are selling products themselves and retailers, which means being up to date with how much is in stock and what needs to be reordered.
It is the need of the hour for companies to have proper tools to manage their efficiency and serve the end-users in an enhanced manner. A global solution covers everything from concept to development specifications, all the way down to consumer feedback, and this is where RLM Apparel Software Systems becomes a global leader. Headquartered in Parsippany, New Jersey, RLM has focused solely on understanding the needs and overcoming the challenges of the fashion industry. "RLM provides a single solution, or they can make and manage all the different office processes together. Offering a single source of truth, manage inventory and what's coming in and how it affects the bottom line," says Andy Lynn, Partner at RLM.
RLM ERP is a fully integrated business system powerful enough to accommodate multiple companies, divisions, and warehouses from a single software solution. RLM ERP software provides detailed views of sales, production, and inventory information at both micro and consolidated macro levels, thereby enabling you to view your entire business or drill down to a single SKU level. This seamless, easy-to-implement system gives you the visibility mandated by today's challenging business environment. RLM ERP cuts cost by reducing inventory levels and providing accurate cost views into your inbound production and outbound orders. Potential gross profit information and actual gross profit information allow you to plan and make better informed and more timely decisions.
"The users understand that using PLM makes it an easy and a seamless process. When they are using our system to understand how everything works they don't have to work too hard as everything is embedded and is specially made for the fashion area," explains Andy. "We assist the client in going the extra mile. I think that is because the product has been developed in a unique manner with analytics and exactly knows what the fashion industry is looking for to manage their business and service their clients which can really make all the difference from other types of solutions which are not concentrating to a particular industry."
For instance, Trend Marketing, one of Canada's largest footwear distributors, has deepened connectivity with retailers and enhanced fulfillment efficiency with RLM Apparel Software's enterprise solution. Having outgrown its 9-year-old ERP system, Trend Marketing searched for a new solution and decided on RLM Apparel Software's cloud-based suite, encompassing all business processes from financial management to warehousing and fulfillment. Before implementing RLM, Trend Marketing shipping associates would access a retail customer's system to issue an invoice, a required precursor to shipping that order. Then the associates had to remember to go into Trend Marketing's ERP system to issue the invoice internally. They might forget to take that step during busy times, which causes confusing discrepancies between accounts receivable and inventory numbers. Trend Marketing also had to manually add any shipping costs to the invoices generated in its system to make matters more complicated.
Today, all those transactions and cost applications occur automatically thanks to much tighter EDI integration between Trend Marketing, its retail customers, and their preferred parcel shippers. Leading up to its system changeover, the company also was burdened by manual processes on the receiving end. Before its distribution center was upgraded to RLM's Warehouse Management System (WMS), DC employees had to record incoming orders on paper and take those notes to a separate office, where other team members would calculate and add the landed costs for each style and then receive the order into the ERP system. The RLM software calculates those costs automatically, and goods are immediately welcomed into inventory at the DC.
For the days to come, the company plans to implement the latest in technology and enhance its solutions and services for its clients. "We are planning on developing a new technology which will take our PLM solution to another level, making it a lot easier to collaborate online. We are making the PLM process more social within the organization but also giving them the ability to share information more easily across vendors and in a secure manner," explains Andy. "But there is so much more to come."