The rise of software as a fundamental motivating force in all industries worldwide has resulted in today's enormous data creation. Organizations can't comprehend what this data means without data analytics. Data is becoming an essential component of any successful modern-day organization.
Data analytics is a subset of data science. It concentrates on collecting information from data, both unstructured and structured, and applying those insights to address issues.
In addition, it enables businesses to utilize their data better and uncover new prospects. This results in wiser marketing strategies, more effective processes, more revenues, and happier consumers.
When it comes to storing massive volumes of data, big data technologies like Cloud-based insights may save a lot of money and provide more efficient methods to run a firm. The capacity to examine new data sources is provided by data analytics.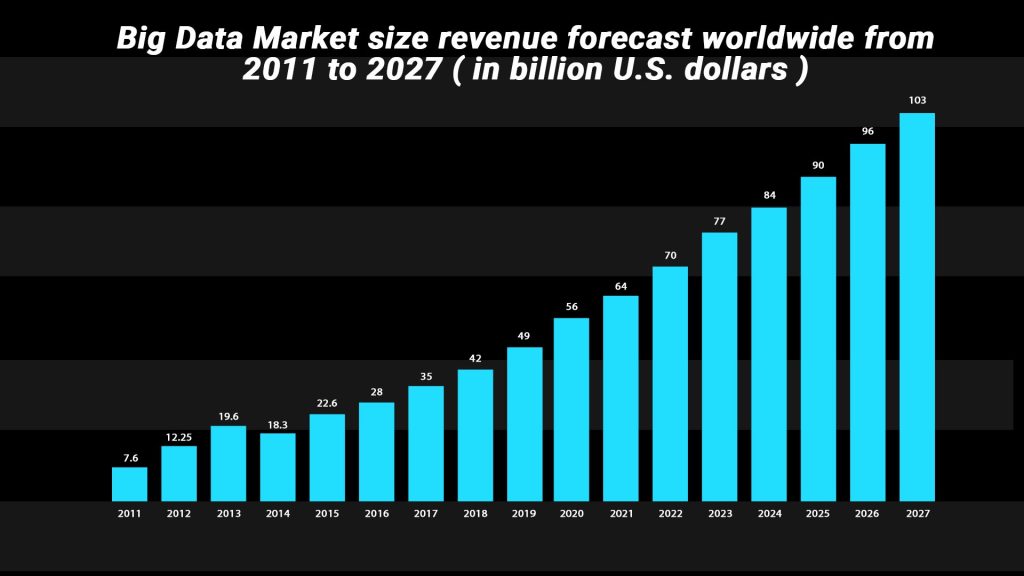 The above graphs represent the big data market size revenue forecast worldwide from 2011 to 2017.
Organizations can rapidly examine the information and judge depending on what they've discovered. You can provide consumers with what they want if you can evaluate customer requirements and contentment using analytics.
Several companies specialize in data analytics all over the globe. The sector appears to have flourished in recent times, with a slew of new companies joining the scene each year.
These firms gather and evaluate data provided by brands using Multilevel Analyses. They organize data to aid in identifying market voids, promotional strategies, and product design for the organization.
These data analytics solutions companies are essential for ensuring that their offerings and solutions keep up with the sector's latest influx of automation. They enabled businesses to conform to the "new reality" while remaining profitable in a challenging environment.
Various data analytics professionals felt it was imperative to explore their organization, concerns, and strategic objectives throughout the outbreak. They helped their clients develop distinctive solutions and maximize their odds of gaining a strategic boost.
Due to their definitive framework, clients could select the right mix of solutions. This allowed them to focus on their principal business. As the world recovers from the ravages of the virus, technology is assisting corporations in reviving their businesses in the wake of so much unpredictability.
It supports enterprises in resurrecting their operations after so much ambiguity. Even amid fierce competitiveness, a competent data analytics model may achieve goals and adapt them to a particular function.
As a result, most solution suppliers will reap the benefits of potential technical improvements. Prominent solution suppliers must work to boost public confidence in data analytics.
The repercussions of technology manipulation will be severe if they are reluctant to do so. In addition, data analytics solution providers must enhance their expertise to minimize illegitimate use, resulting in data intrusions. It will guarantee that technology's unique properties are leveraged!
Data Analytics Solution Providers

All Categories

Data Analytics Solution Providers
All Years

All Years

2018
2019
2020
2021
2022