INTRODUCTION
"TrueCommerce ecUtopia offers Cavender's new ways to advance our business, our communications and our partnerships with vendors. It brings rich data analytics to our business and enables us to leverage new opportunities like direct-to-customer vendor shipping and other new distribution strategies."
OBJECTIVE
Replace an EDI vendor with a market leader and trusted partner that would successfully collaborate on high-value strategic initiatives to position the business for long-term competitive advantage
SOLUTION
Implement the TrueCommerce ecUtopia Platform integrated with an existing Jesta Vision Suite ERP platform
BENEFITS
Enhanced fulfillment visibility combined with exception reporting drives "meaningful business enablement".
New EDI-driven capabilities help cut shipping costs and lead times while optimizing inventory.
Seamless integration automates the movement of EDI data in and out of Jesta's Vision Suite ERP.
DI portal helps automate communication with smaller vendors that don't use EDI.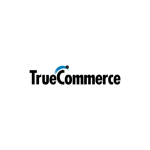 TrueCommerce is the most complete way to integrate your business across the supply chain, integrating everything from EDI to inventory management, to fulfillment, to digital storefronts and marketplaces, to your business system and to whatever comes next. That's why thousands of companies across various industries rely on us. TrueCommerce. Do business in every direction.