INTRODUCTION
We won't lie to you: switching a document management system (DMS) can feel a lot like taking on Mt. Everest. And while the change process is not for the faint of heart, the dividends it pays can place you—and your firm—on top of the world. As every experienced mountaineer and CIO knows, preparation is key when it comes to a successful summit or technology change. Part of that preparation is understanding the critical checkpoints that will ensure you reach your goal victorious. This guide breaks down the major checkpoints and what to expect to ensure you reach the end of your DMS journey with confidence.
TABLE OF CONTENT
Gather Your Core Team
Select Your Implementation and Training Partner
Communicate and Evangelize the Benefits
Determine Internal Teams
Initiation and Analysis
System Education
Design and Build
Test and Acceptance
Pilot
Deployment
Work Securely and Safely — Anytime, Anywhere, Across the Globe
Ongoing Training and Support
Download Full White Paper Here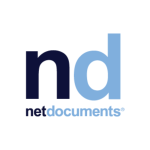 NetDocuments is the leading cloud-based document and email management solution to securely and easily store and organize documents on one secure platform. With NetDocuments, users can create, open, edit, version, and save documents in the context of projects or matters. Additionally, users can share and collaborate with others, or file email to a shared location. With 20 years of experience, 2,750 customers (companies) worldwide, and our ability to manage billions of files each day, NetDocuments is a critical component of any organization's digital workspace. Make the move to NetDocuments and get speed, mobility, and industry-leading security.