With all the talk about artificial intelligence, it can be easy to forget that this domain has existed since 1951. However, the sector suddenly witnessed a boom in the past decade, with functionalities like chatbots and large language models (LLMs) like ChatGPT at the forefront.
What is the reason for this popularity? The primary credit goes to the advancements in computer systems, with a notable rise in the GPUs leading to increased experimentation and innovation in the artificial intelligence space.
Google CEO Sundar Pichai also summed up the meteoric rise of artificial intelligence in a few words – "The data and information acquired from the web in the past decade is more than the data collated from the past 2000 years."
Mr Pichai also claimed further that developments in artificial intelligence promise to reach a level on par with the invention of fire.
How credible is this statement? Let's find out as we look through the latest artificial intelligence stats and chart the trajectory of AI in 2023.
The Current State of the AI Market
2023 has been a promising year for artificial intelligence, with several AI tools making a mark among businesses and consumers. The advent of natural language generator software, speech recognition tools, virtual agents and biometrics has been possible due to the respective AI models having access to a large subset of data.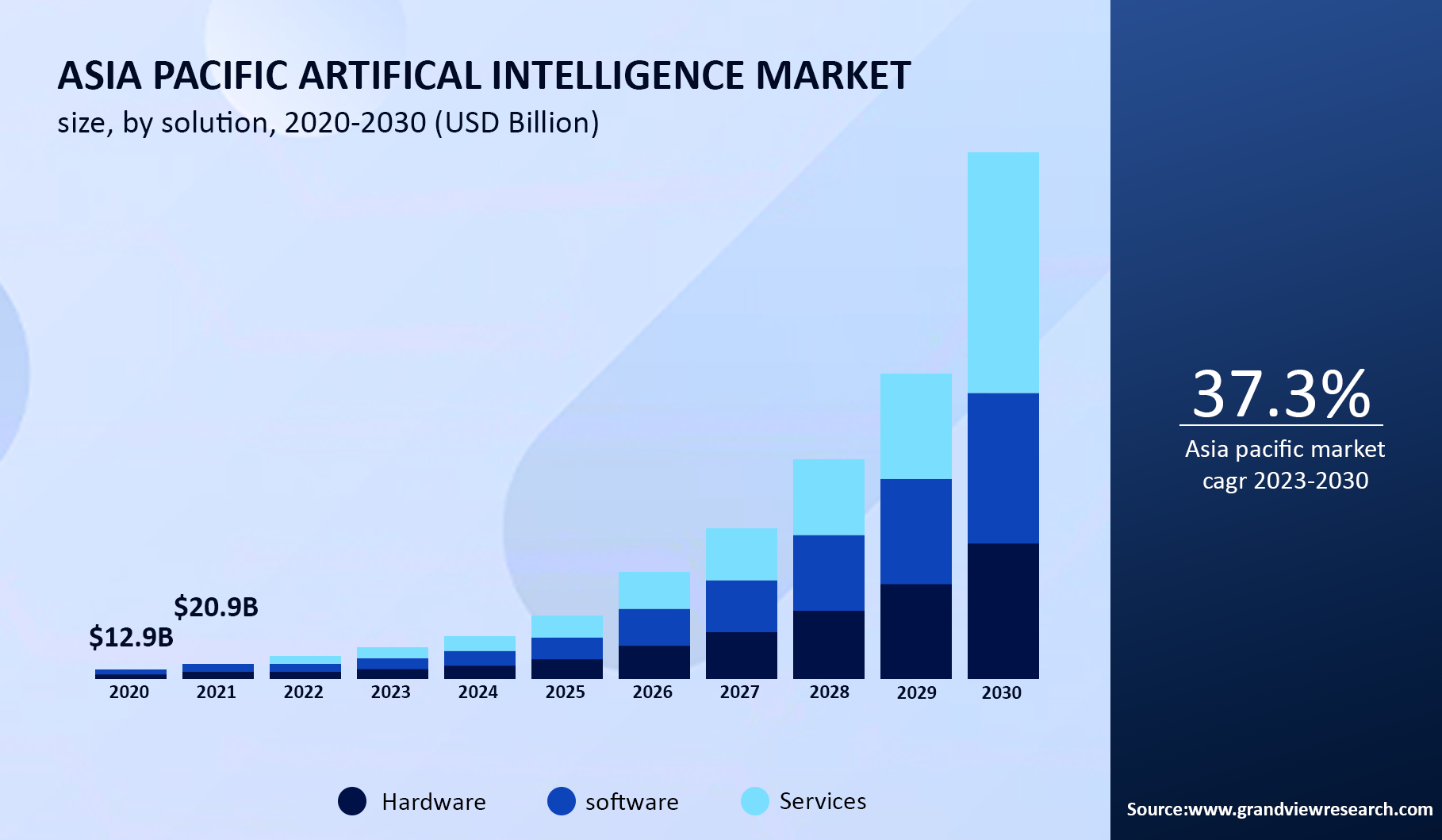 Here are some of the ongoing trends in the AI industry.
The Share of AI Market by Industry
AI is not merely limited to chatbots and speech recognition tools. With advancements in the space, industry giants are taking cognizance of AI and trying to incorporate it into their day-to-day work.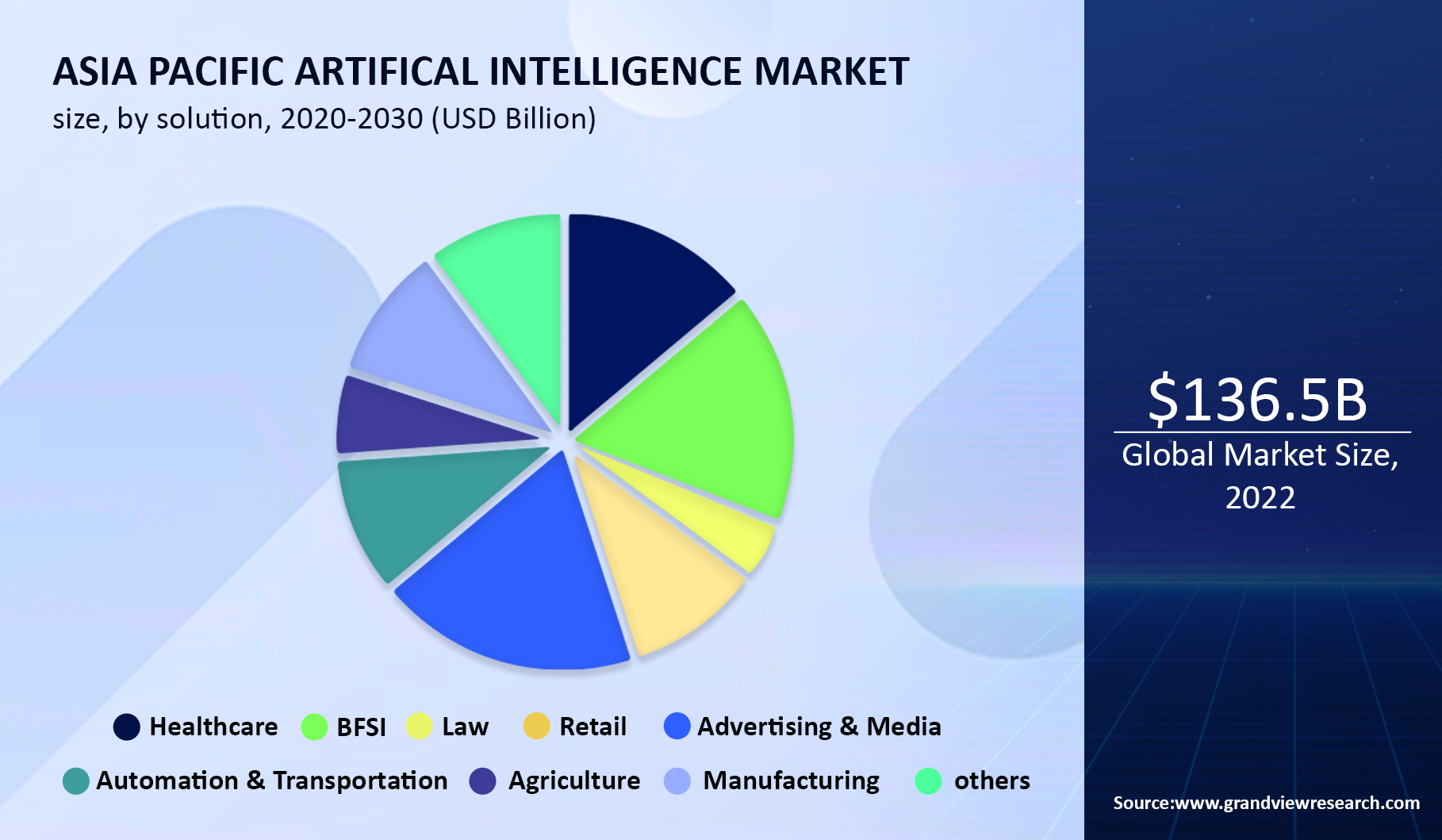 Here is a breakdown of AI usage according to different industries:
The use of AI in media and advertisement is primarily for marketing applications. The marketing teams use artificial intelligence to enable automated decisions pertaining to data collation and the assessment of audience behaviour or economic trends that may impact outreach strategies.
On the other hand, healthcare is increasingly relying on robot-assisted surgeries, virtual nursing assistants and other AI tools that prevent the administration of incorrect dosages.
The Perception of AI in 2023
While AI has witnessed several advancements over the past decade, has the industry been equally receptive towards these developments? Maybe these artificial intelligence stats will provide you with a better idea.
The Applications of AI Tools in 2023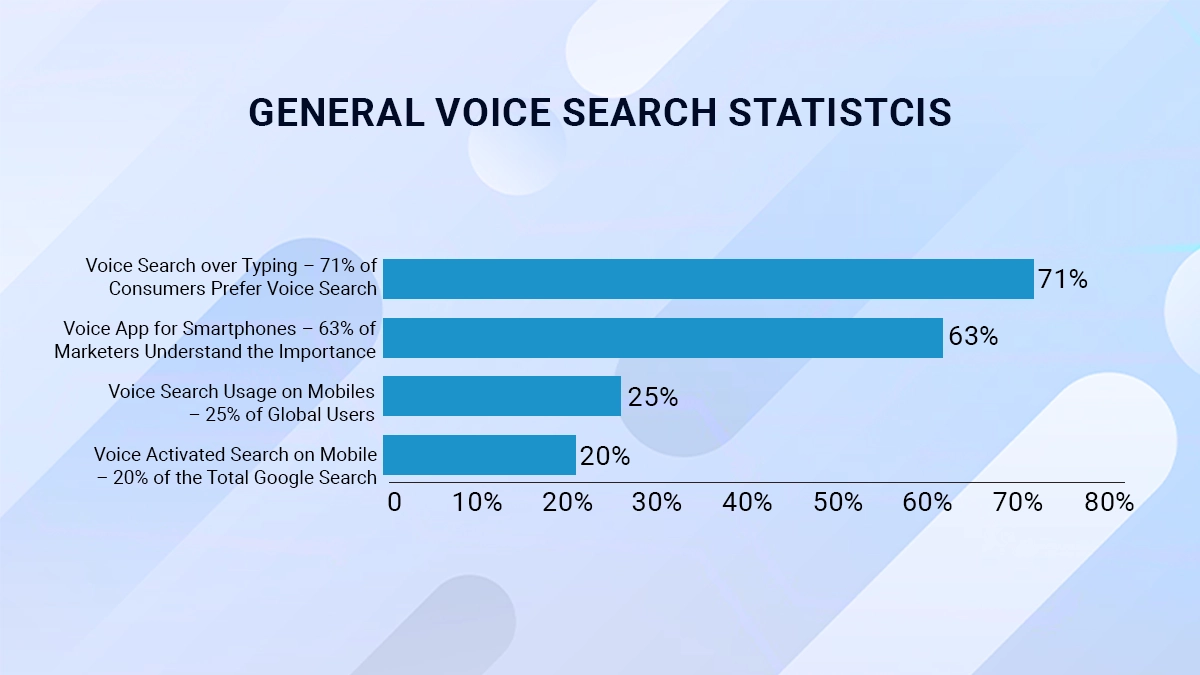 You might have experienced the power of different AI tools available in the market, notably voice assistants like Siri or Google Assistant on your mobile phones. But what are the tools attracting worldwide attention and leading to excitement about the possibilities posed by AI in the future?
More people are realizing the ease of accessibility provided by voice assistants on their phones. Hence, 41% of all mobile users are banking on voice searches to divert from typing long-tailed queries.
The manufacturing industry is especially benefiting from AI. This sector is mainly utilizing artificial intelligence for predictive maintenance to realise the discrepancies in equipment earlier and solve them before the equipment completely breaks down. According to Capgemini, 29% of all AI applications in manufacturing are directed towards asset management.
Demand forecasting is also a crucial application for artificial intelligence tools. According to McKinsey, supply chain industries can reduce errors by 30% to 50% and reduce the loss of sales by 65%.
Chatbots are slowly gaining popularity among both business owners and consumers. This is reinforced by the fact that 3 out of 4 companies that have introduced chatbots have been satisfied with the results.
Out of every 10 customers that interacted with a chatbot, only 1 of them dismissed the interaction as negative.
The Link Between AI and Business in 2023
AI has emerged as a faster way for businesses to analyze large data sets and make complex business decisions quickly. Whether companies need help for inventory management, demand forecasting or streamlining job processes, AI can adapt and cater to the requirement.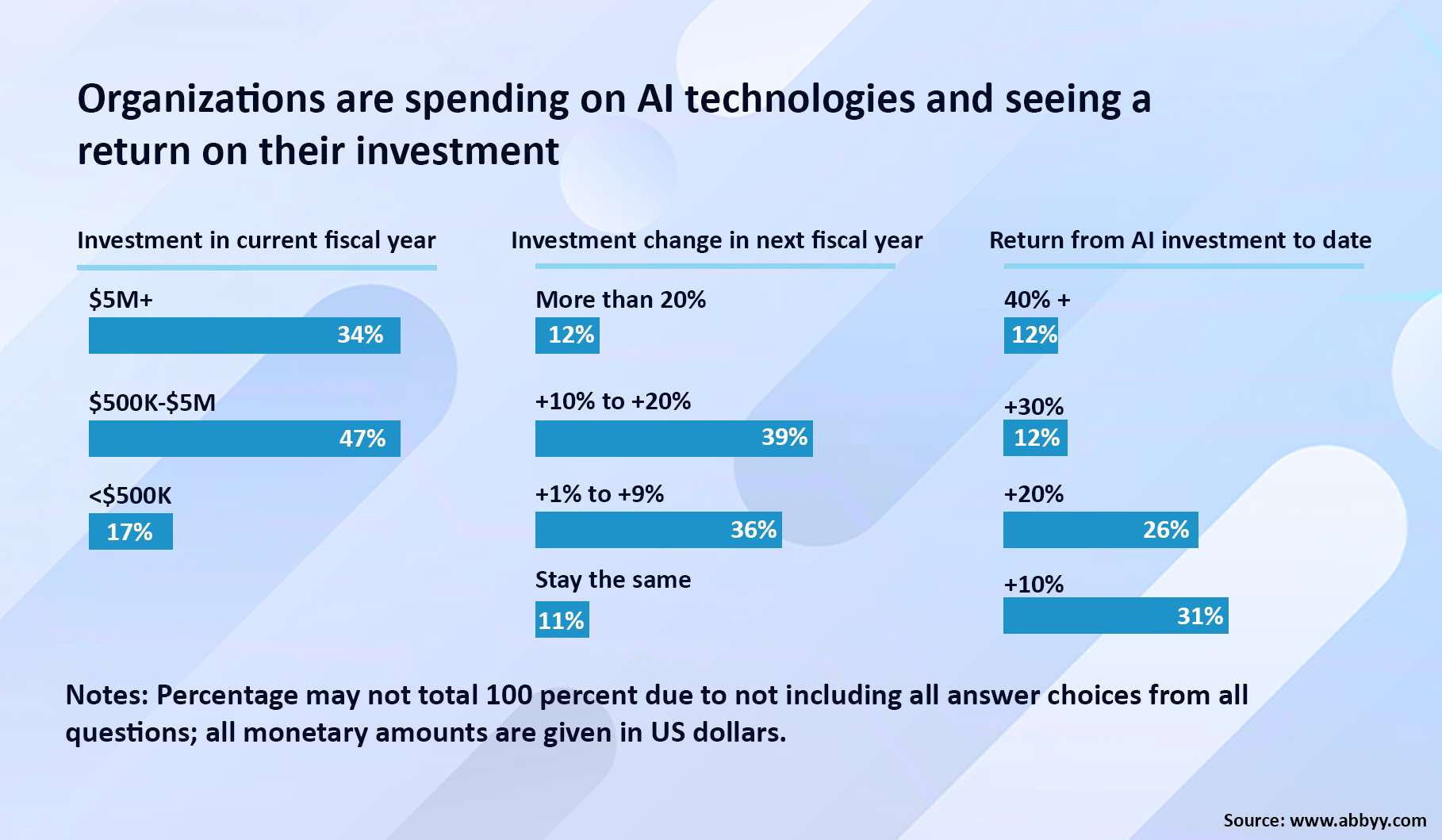 Hence, the link between AI and business remains strong in 2023, as evident by the following artificial intelligence stats.
The increasing shift to artificial intelligence is derived from the need to improve accuracy and provide a smoother customer experience. Brands are vying for minimal errors by removing the human component in their processes. While it promises to impact existing jobs, adopting artificial intelligence also opens up new avenues with room for innovation.
The Future of Artificial Intelligence
The AI boom promises to extend beyond this decade with advancements in technology. The nature of this technology enables it to be a driving force in sectors like healthcare and education, enhancing the day-to-day processes and increasing the way humans learn. Furthermore, AI has infinite applications in the life of non-business owners as they can leverage tools like voice search and AI-powered assistants.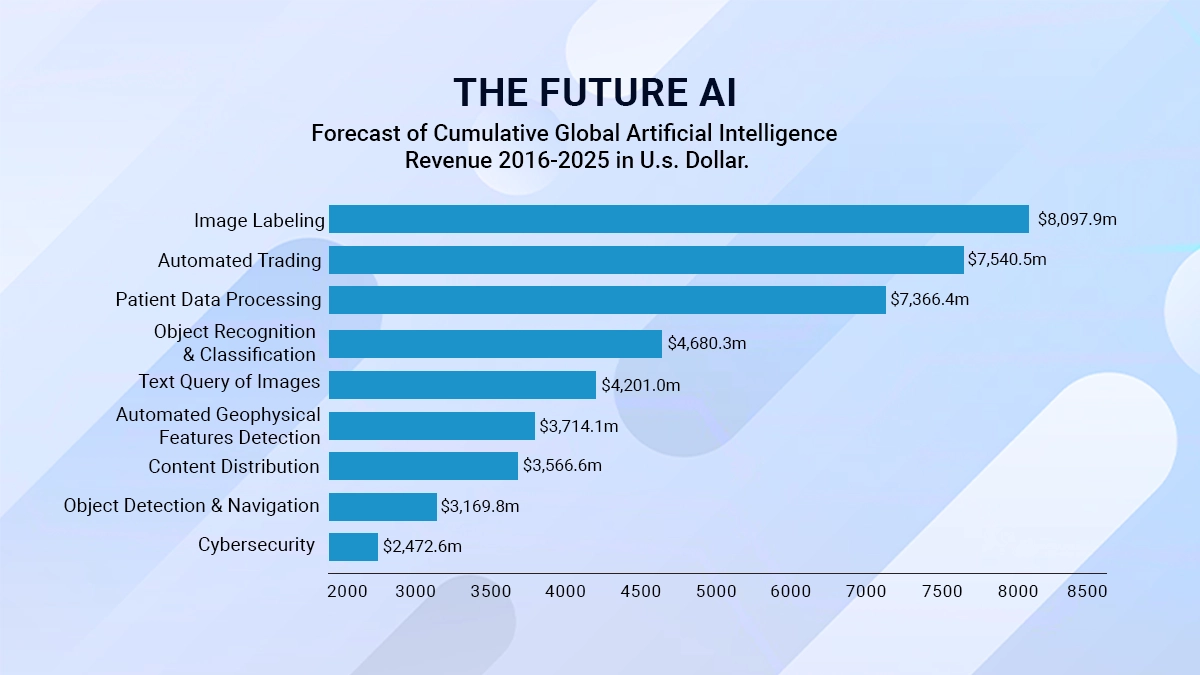 Given the rise of AI, here are some predictions for the future:
The rapid adoption of AI technology promises to boost its revenue in the upcoming years. According to the projected values, AI in business will contribute over USD 15 trillion by 2030
79% of business executives believe that the widespread adoption of AI will improve work efficiency and simplify the way people work.
Come 2025, there will be over 97 million job positions due to the rapid adoption of AI.
Technology leaders like Microsoft, Google, Amazon and IBM lead the charge in artificial intelligence. However, it remains to be seen how long they possess a dominant hold over the market since AI thrives on innovation. The competition will lead to faster developments in a shorter time period and accentuate the overall global economy.
Summing Up
Artificial Intelligence is nowhere close to being utilized to its maximum capacity in the current scenario. While it can be challenging to make predictions about future applications, it is safe to say that this tool can revolutionize the technological world and change our definition of 'normal'.
The endless possibilities posed by AI can be gauged through its existing applications. However, it is also vital to note that artificial intelligence has its pros and cons, but further advancements can invite governmental regulations to ensure stability and guarantee that AI is not used for illegal or immoral purposes.
Regardless, AI is hailed as one of the most promising techs, as evidenced by the artificial intelligence stats that hint at its popularity among businesses and consumers. So, if you're doubtful about implementing AI into your day-to-day business operations, look at its benefits and assess what value it can add to your company!
Gracie Johnson is a Senior Content Writer at MyTechMag. She is an enthusiastic learner and loves to explore all the areas of technology.