Few people know how to handle themselves when they are in the limelight. Nick Wilson can comfortably count himself amongst that number.
American entrepreneur Jessie Itzler, speaking of his time in the Media & Entertainment industry, has a splendid quote regarding this. To quote Itzler: 'I got a lot of great life lessons from the entertainment industry. The first was being able to feel comfortable taking risks.'
There is, perhaps, no other individual who personifies this statement more than Wilson.
Today, Wilson's net worth sits between $1.5 million to $2 million. That is a marked increase from his $1 million winnings from 'Survivor.'
This article then examines his life, career, and how he has managed to build on his net worth.
Who is Nick Wilson?
The winner of the 37th season of the American reality show 'Survivor,' Wilson's life has been a series of changing events. One look at his tenure as a public defender is enough to prove this true. As of now, Wilson works at the Kentucky Commonwealth's Attorney Office.
He is also vying for a seat in the 2022 Kentucky House of Representatives elections.
So, you must not go by the persona portrayed on screen and make quick assumptions about him. Many have even made presumptions about how he has spent his winnings from the show.
However, there is much more to the man beyond the first glance. Nick Wilson has lived a life of hard-learned lessons. And so far, he is swift to act on what they have taught him.
Nick Wilson Personal Life, Education, and Career
1. Personal Life
Nicolas Joseph Caleb Wilson, aged 31, was born on June 11, 1990, in Williamsburg, Kentucky, where he continues to reside.
Wilson's parents divorced early in his childhood, with his father gaining custody of him and his four siblings. His grandmother, Joan, would prove to be a principal figure in his life at the time.
Besides helping raise him and his siblings, Joan would instill strong moral values in him. Wilson credits her for teaching him the importance of compassion and hard work.
To this day, Wilson views her as someone who was foundational to his personal development.
In September 2020, Nick Wilson married his girlfriend of six years, Grisel Vilchez. Both of them are Kentucky natives.
2. Education
Interestingly, Wilson was the first person in his family to attain a college degree. He graduated from the University of Kentucky with a Bachelor's degree in political science.
While studying for his degree, Wilson became a Kappa Sigma (Beta-Nu) fraternity member.
Founded in 1869, the Kappa Sigma fraternity is one of the five largest international fraternities in the United States.
Soon enough, Wilson would go on to study law at the prestigious University of Alabama School of Law and graduate to become a public defender. Unfortunately, during his time in Alabama, his mother passed away.
3. Career
After graduating from law school, Wilson immediately went to work as a public defender in Williamsburg, Kentucky.
However, in 2018, Wilson made an agreement with Ronnie Bowling. Bowling, at the time, was the Commonwealth's Attorney for the 34th Judicial Circuit in Williamsburg.
Wilson would come to work for Bowling once filming on 'Survivor' had wrapped up. This agreement between the two marked Wilson's shift from a public defender to a prosecutor for the State.
In 2019, Wilson took a brief hiatus from his work to finish shooting for the 40th season of 'Survivor.' He returned shortly after, following his elimination halfway through the show.
In November 2021, Wilson declared that he would be running for a seat in the Kentucky House of Representatives in 2022. Regina Huff, the retiring incumbent, even endorsed Wilson's candidacy.
Nick Wilson Net Worth and Salary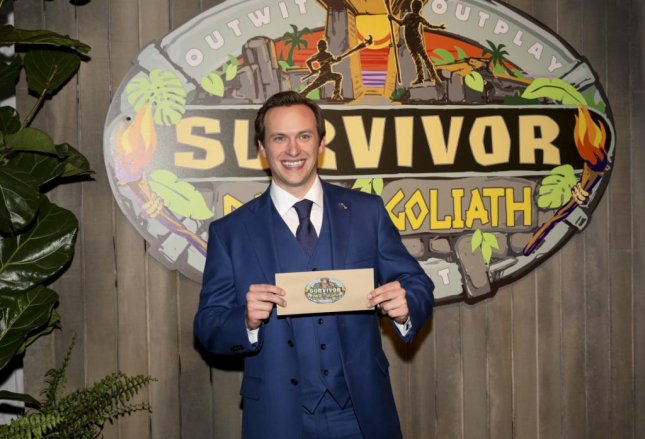 Source: UPI
Currently, there is no exact figure that captures the net worth of Nick Wilson. Various unconfirmed sources put his net worth between $1.5 million to $2 million.
That estimate is based on two primary factors.
1. Winnings from 'Survivor'
The primary contributor to Wilson's net worth is his winnings from the 37th season of the American reality show 'Survivor.' Wilson received a grand prize of $1 million as the winner.
According to a report by 'Life & Style Weekly,' the show's cast is also paid depending on the number of days they survived. For example, Corinne Kaplan, a season 17 participant, made $45,000 when she finished in 7th place.
Other monetary incentives are given to participants; for instance, participants who attend the season's finale are awarded $10,000.
There was an exponential rise in financial rewards in the 40th season of the show. The minimum payout was increased to $25,000 instead of $3,500 in prior seasons. This is crucial as, in addition to his winning season, Wilson was a participant in the 40th season of the show and ended up finishing 7th.
Using the data above, it's safe to assume that Nick Wilson earned at least $35,000 in the 40th season. He earned the minimum payout of $25,000 and another $10,000 for attending the finale.
That amount, however, serves as the minimum baseline. There was a considerable addition to Wilson's final payout on account of his 7th place finish.
As mentioned earlier, to put it in comparison, Corinne Kaplan received $45,000. Kaplan attended the finale of her season and was awarded an additional $10,000. That would mean her base payout was $35,000. That is ten times the $3,500 minimum payout in that season.
Similarly, Wilson attended the 40th season finale and was awarded $10,000. The minimum payout in that season stood at $25,000. If taken at the same rate as Kaplan's 7th place base earnings, with a multiplier of ten, Wilson could have earned up to $250,000.
That would put his total earnings from the 40th season at $260,000.
2. Salary as an Employee of the Kentucky Commonwealth's Attorney Office
In January 2019, Nick Wilson started a new position at the Kentucky Commonwealth's Attorney Office as an Assistant Commonwealth Attorney.
Wilson has not publicly disclosed his salary. However, the average salary for an assistant commonwealth attorney is known to range from $60,000 to $80,000.
Considering this data, a rough estimate of Wilson's current salary would be somewhere close to $70,000, the median amount.
Thus, putting all of Wilson's consolidated financial assets together:
$1 million from winning the 37th season of 'Survivor.'
At least $35,000, possibly up to $260,000 from his participation in the 40th season of Survivor.
An estimated steady salary in the range of $70,000.
Furthermore, Wilson's estimated $1,260,000 million from both seasons of 'Survivor' stands at approximately $1,449,975 today. This estimate is after adjusting for inflation.
Accounting for his salary and undisclosed investments, it's likely that Wilson's net worth is between $1.5 million to $2 million.
Time Spent in 'Survivor'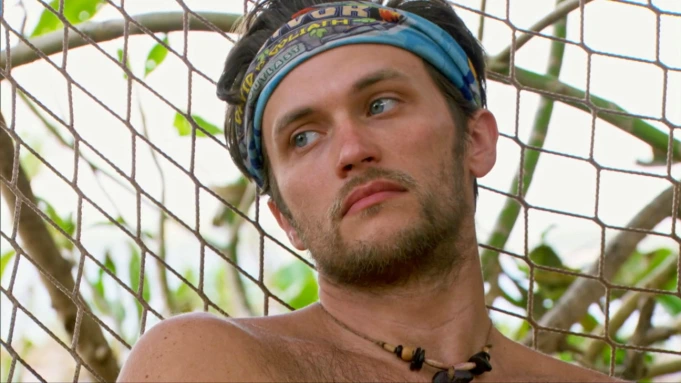 Source: Hollywood Reporter
Unlike most other contestants in the series, Nick Wilson appeared twice on 'Survivor.'
1. First Appearance on the 37th Season of 'Survivor'
The 37th season of the show was officially titled 'Survivor: David vs. Goliath.' The show's format had 20 contestants divided into two teams of 10. Each team represented one of the two biblical figures, 'David' and 'Goliath.'
The basic premise behind the two teams went as follows:
One team comprised 'overachievers.' This team represented 'Goliath.'
The second team comprised 'underachievers.' They stood for David.
Wilson was a member of Team David.
The other contestants criticized Wilson for being lazy initially. However, as the show progressed, Wilson would demonstrate a keen sense of recognition for social hierarchies.
The deciding jury lauded Wilson for his impassioned speech in the finale. In addition, the other eliminated contestants commended him on his resolve and ability to understand social dynamics.
2. Second Appearance on the 40th Season of 'Survivor'
The 40th season of 'Survivor' was based on a different format than prior seasons. Previous season winners were chosen as the contestants this time.
Wilson expressed feeling like the other contestants had an advantage over him in a pre-show interview. He said, 'I'm sure there are a lot of pre-game alliances. Some of these people have been friends for years.'
Wilson made it halfway through the show before being eliminated. Owing to COVID-19, he and the other participants would attend the season finale remotely.
Even though he didn't win this time around, Wilson didn't go back empty-handed. The 40th season had much larger payouts compared to the previous seasons. The raised financial rewards enticed the winners of previous seasons to return.
After his second appearance on the show, Wilson saw a boost in his popularity. In the 10th episode of the Australian spin-off of the show, Harry Hills, a contestant, named Wilson as his all-time favorite 'Survivor' contestant.
What are Some Lesser-Known Facts about Nick Wilson?
How about some lesser-known facts about Wilson?
Read on!
1. Wilson Wants to Help Manage the Opioid Crisis in the United States
One of the major concerns for the American Healthcare sector is the opioid epidemic.
As mentioned earlier, Wilson's mother passed away when he was in law school. The cause of her death was a drug overdose.
Perhaps, due to this, Nick Wilson has a strong urge to help manage the opioid crisis in America. It is personal for him. He is quoted to have said, 'Eastern Kentucky suffers from a poor economy and a drug epidemic, both of which have affected me personally.'
During his tenure as a public defender, Wilson was also involved in the rehabilitation of opioid users. In fact, in his run for State Representative, he has again expressed the desire to bring about reforms to manage the opioid epidemic.
2. Wilson has an Official Day Named After Him
On January 14, 2019, Wilson received the key to the city of Williamsburg, Kentucky, signifying the city's trust and faith in him. Additionally, Williamsburg officials named January 16 as 'Nick Wilson Day.'
3. Wilson Credits His Background in Law for Winning the 37th Season of 'Survivor'
As a graduate of law school, Wilson says that his background in law helped him understand another person's needs. This ability to soak information from others around him helped him win.
In an interview with the University of Alabama, he said, 'Once I had the information, I would use it to get my goals accomplished and take out the people I wanted to vote out.'
Frequently Asked Questions
1. Where is Nick Wilson, and what is he doing now?
Wilson currently resides in Williamsburg, Kentucky, USA. The former reality show contestant works as an Assistant Commonwealth Attorney in the Kentucky Commonwealth's Attorney Office.
At present, he has officially declared his run for the 2022 Kentucky House of Representatives elections, with Regina Huff, the retiring incumbent, endorsing his candidacy.
2. Who is Nick Wilson's wife?
Wilson married Grisel Vilchez in September, 2020. The two dated for six years before their marriage. The couple resides in Wilson's hometown of Williamsburg, Kentucky.
3. What team was Nick Wilson on Survivor?
Wilson was a member of Team David in the 37th season. He made the shift to Team Goliath in the show's latter half. By then, Team Goliath had been renamed 'Jabeni.'
In season 40, Wilson was a member of the 'Dakal' tribe before switching over to the 'Sele' tribe.
Wrapping Up
Nick Wilson, undoubtedly, has had a uniquely exciting life. He has walked multiple career paths, from a reality show contestant to a state prosecutor.
It is remarkable to see what Wilson has managed to achieve. His achievements are even more admirable because he does not come from a background of established financial means.
It is, perhaps, a testament to his character that he has borne himself admirably in all that he has chosen to do. Wilson's success is an incredible example of what passion, tempered with self-dignity, can lead to in life.
Read Also:
Gracie Johnson is a Senior Content Writer at MyTechMag. She is an enthusiastic learner and loves to explore all the areas of technology.