The world of energy and soft drinks is a growing market. The sales value of energy and sports drinks worldwide is around $134.2 billion. The United States is equally becoming saturated with such products.
Did you know that the US sales volume of liquid beverages is about 34.51 billion gallons?
Unfortunately, it is not uncommon in such a growing industry to come across failed claims and unethical measures. As a result, energy drinks have often been linked to an increased number of health issues.
However, one man was determined to change the face of the industry forever –  Jack Owoc.
He is the founder and CEO of the American energy drink company Bang Energy.
This not-so-typical energy drink contrasts with conventional energy supplements like Monster and Rockstar.
Due to its nutritional benefits and claims, the company became immensely popular. All of this was possible because of one man's genius and diligence.
Here is the story of Jack Owoc and how he built a trendy brand as Bang. Keep reading to learn more about his life, net worth, and more.
Who is Jack Owoc, and How Old is He?
The CEO of Bang Energy will turn 61 in 2022 and is still left with a lot of energy to scale new heights. Born on June 15th, 1961, he is the man behind the success of the popular energy drink.
He started his journey as an entrepreneur at a much later age, though.
In 1993, at the age of 38, he founded Vital Pharmaceuticals, INC (VPX), the parent company of Bang Energy. Along with Bang Energy, the company used to make VPX Redline, another energy drink aimed at aiding in fat loss.
Redline was available in the form of Xtreme, RTD, and Redline Liquid Caps.
However, the company stopped the production of Redline RTD after the success of Bang Energy.
Today, it makes various caffeinated and caffeine-free drinks, vitamins, pre-workouts, post-workouts, and fat burners. The brand also has its own clothing lines and sells shoes and accessories.
The primary vision behind the company was to create a sports supplement that is safe and scientifically backed.
Jack has said on his company website,
"I declared and committed to deliver super-premium quality sports and performance nutrition products backed by evidence-based scientific research." 
Jack began the development of Bang, with the brand finally being incorporated in 1996.
Jack admits that his primary goal was not to run the organization like a supplement company but rather "like a pharmaceutical company." That is why his brand adheres to the highest standards for manufacturing energy drinks and uses the acronym VP(X).
While 'VP' stands for Vital Pharmaceuticals, the 'X' appears lower than the VP, similar to how RX appears in medical prescriptions.
Jack is also the Chief Scientific Officer of the performance-enhancing beverage and holds the vision of the highest quality supplement the world has seen.
Jack Owoc's Biography – Career, Early Life, and More
Jack was born in the United States and belongs to the white ethnicity. However, not much information about his parents is available. However, sources claim that he was born into a family of businessmen.
He is married to his love, Meg Liz Owoc, who is also the Senior Director of Marketing at Bang Energy. She also has her own brand, Meg Liz Swim & Sportswear. She is the VP of Sales and Design in the company and is the main brain behind its success.
Fun fact: Jack has four daughters and a son, who turned seven on August 2nd, 2021.
He completed his education at the Florida Atlantic University, the same place where comedian Carrot Top studied. Despite being born into a business family, Jack did not have the mindset of an entrepreneur from the beginning.
In his early career, Jack taught science to high school students. He would take classes in six different disciplines of science. In addition, he also taught English.
He was also part of the Internal Suspension Program for nine years, but that was not his true calling!
Fun fact: In 2020, Bang Energy was awarded as one of the fastest-growing companies that year by the South Florida Business Journal Award.
Jack continued with his side-research
Jack would develop whole food nutritional strategies during his tenure as a high school teacher. On top of that, he combined these strategies with various training programs for both men and women to help them reach their optimum fitness levels.
The one thing that sets Jack apart from the rest is that all his work was based on science.
His supplementation helped many of his clients more significantly than any trainer or diet coach could. With science and supplements in his arsenal, Jack was on a high ride.
He would conduct meticulous studies on any changes in his clients' macronutrient profiles.
Things were going great, until one month, the client did not lose any body fat. All of Jack's clients used to follow a strict workout routine and follow the whole-food nutrition and supplement program dedicatedly. So, this came as a shock when their progress stopped suddenly.
Jack maintained his sound scientific principles and found out the variables. It turned out that the client group that was not losing fat had substituted their egg protein supplement.
Jack doubted the new egg protein supplement and sent it to the lab for testing. The results were shocking, to say the least! The egg protein supplement had almost 90% maltodextrin, along with some ash and other mixtures. On top of that, there was no protein found in it.
Jack was furious to find that his recommended supplement was garbage!
Something similar repeated soon after, when his best friend, a professional basketball player, sought his recommendation.
Since his friend was allergic to milk protein, Jack suggested Med Sport Egg Protein. However, he ended up in the hospital from using the product.
The Birth of Bang Energy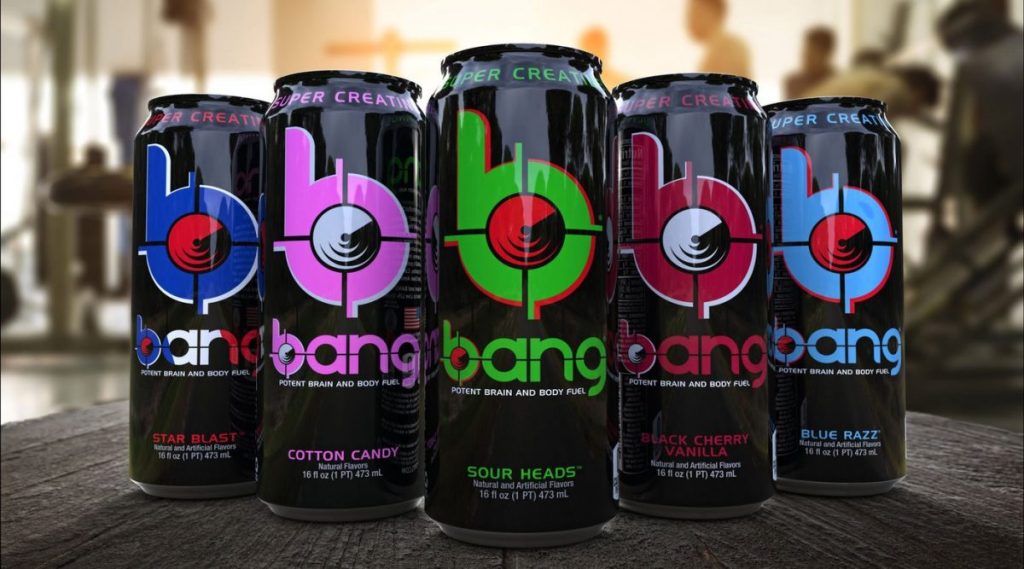 Source: Null Chiropractic
From these back-to-back incidents, Jack soon realized a huge discrepancy in the supplement industry. So, he took it upon himself to first expose the corruption and dishonesty of these companies to the media.
Once these companies went out of business, Jack decided to innovate and create authentic supplements himself. That was when he envisioned building a performance nutrition company that would set new standards on purity.
It is also the reason that Jack claims,
"testing and studies are nonstop at VPX/Bang/Redline headquarters to bring to market the most cutting-edge muscle, performance, and appearance-enhancing supplements possible."
Upon entering the supplement industry, Jack realized that they did not have much time. To counter the mislabeled supplements and dishonest manufacturers, they had to improve within a short span radically.
Jack feels today's supplements are much better than what was available 24 years ago. That is also why his brand decided to bring SRO™ Zero Carb® Protein into the market.
According to the company page of Bang Energy and Jack Owoc himself, the supplement has "the highest protein content per pound and per ounce!"
Jack has also ensured that all the brand's raw materials are adequately tested in the laboratories for maximum efficacy.
With his perseverance, Jack grew his company to be one of the most successful nutrition-based brands in the world. His company introduced a low-sugar carbonated energy drink called Bang in 2011.
Eventually, the brand became immensely popular, with Bang making a name among the top five most popular products in the United States.
Fun fact: Jack Owoc is very popular on social media and has 1.1 million followers on Instagram.
The Success Dwindled
Today, the company has 30 patents and 500 trademarks. It hosts several famous energy drinks, like Bang, Power Rush, and the Redline energy drinks.
Jack successfully made his energy drinks and supplements available at the major universities in the United States. This included names like UCLA.
The company also continued developing new beverages, like Meltdown and Noo Fuzion. In 2017, Jack introduced a caffeine-free variation of Bang Energy.
While the company's main facility was in Florida, Jack decided to expand the business to Arizona in 2019. In April 2020, the company struck an exclusive distribution deal with PepsiCo, the soft-drink giant.
Unfortunately, that was not fruitful, and by October 2020, Bang terminated the agreement.
In a press release, Jack claimed,
"We sincerely expected PepsiCo to execute at an even higher level based on their enormous resources and promises. Unfortunately, we were wrong. PepsiCo, you're fired."
Vital Pharmaceuticals was involved in a trademark infringement lawsuit with Monster Beverage in April 2022. As a result, Vital had to pay $185 million in damages and legal fees.
In addition, Monster also gained a 5% royalty on all sales of the Bang Energy drinks.
However, the energy drink and supplement brand has delivered some epic performances in the past. It has been providing top-quality nutrition products and beverages for over 27 years now.
So, things may not stay low for too long for the Bang Energy CEO.
In fact, Jack is highly optimistic and says that it's the "People, not products, will make us number one."
What Is His Net Worth and Salary?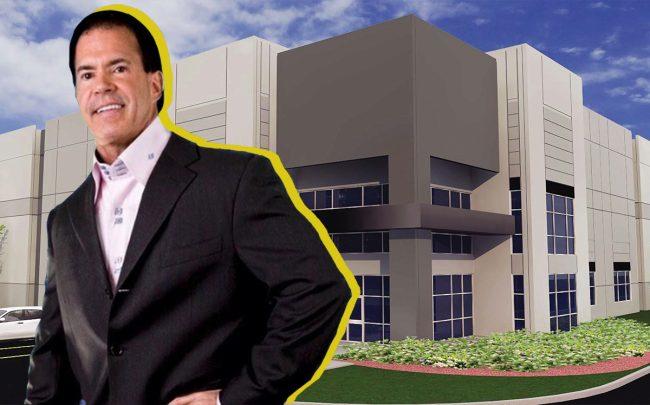 Source: The Real Deal
Unfortunately, there are no definitive answers to this question, and nothing has been disclosed about Jack Owoc's net worth. However, unconfirmed resources speculated it to be around $1 million in 2021.
This seems like an exaggeration, though. Despite the recent legal issues with PepsiCo and Monster Beverage, there is no way that the CEO of Bang Energy will have such a low net worth.
Other resources estimated the net worth to be around $124 million in 2022. That seems to be a more legit number given Jack's lavish lifestyle.
Fun fact: By 2020, Bang was the 3rd highest-selling energy drink in the US.
There are some major speculations regarding the net worth of his parent company Vital Pharmaceuticals, Inc as well.
While some sources claim that the revenue of the company has been over $500 million, others say it is just around $70 million.
In 2020, Jack was even found claiming to have made a billion dollars in a year!
Frequently Asked Questions
1. Are Bang Energy drinks safe?
Yes, they are safe. Bang Energy drinks are scientifically-backed by supplements and do not contain any harmful ingredients. The drinks mostly contain caffeine and other non-alcoholic ingredients.
However, the FDA recommends not to consume more than 400mg of caffeine daily. So, unless you are overdosing, there is no harm. Also, Bang Energy makes caffeine-free drinks as well.
2. How many Bangs can you drink in a day?
According to the FDA, consuming more than 400 mg of caffeine is harmful to your body. This is equivalent to four to five cups of coffee. Now, you can indulge in going over this limit once in a while without any significant side effects, but it is better not to.
You can also choose the caffeine-free energy drinks from Bang Energy if you are concerned about caffeine overdose.
3. What religion does Jack Owoc belong to?
Jack Owoc is Christian by religion and belongs to the White ethnicity. He is a national citizen of the United States by birth. Not much is known about his parents, but some unauthorized sources claim that they are of Polish origin.
According to his social media posts, he is very religious and advocates spirituality.
4. What did Jack Owoc do before he found Bang Energy?
Jack was a high-school teacher before he founded Vital Pharmaceuticals, the parent company of Bang Energy. He used to teach six different Science disciplines and English. He also was part of the Internal Suspension Program for almost a decade.
Simultaneously, he provided various clients with whole food eating strategies and training programs. During this time, he came across the malpractices of the supplement industry and decided to build his own ethical brand.
The Bottom Line
Now you know all about the CEO of Bang Energy, Jack Owoc's biography, age, net worth, and journey as an entrepreneur. Even on the wrong side of 60, he remains charged with enthusiasm and makes sure his life-long creation sets the correct standards.
His lifelong endeavor to make the supplement industry transparent and deliver science-backed products with purity makes him a true entrepreneur.
Although he started his journey as a high-school science teacher, his perseverance towards health and science as a freelancer has made him aware of the industry.
His passion for eliminating the nutrition and supplement industry discrepancies helped him turn his passion into a career. That is why companies like Vital Pharmaceuticals and Bang Energy exist today.
He is a true inspiration for young entrepreneurs, not just for his financial success but also for his vision. He is also very active all over social media and continues to motivate the younger generation.
Read Also:
Gracie Johnson is a Senior Content Writer at MyTechMag. She is an enthusiastic learner and loves to explore all the areas of technology.