Technological advancements have had a transformative effect on the manufacturing sector. Thanks to technology, today's manufacturers have better control over their strategies, operations, and products.
Whether it is Industrial Automation, Cloud, Robotic process automation, Industrial Internet of things, Artificial Intelligence, and ML, modern technologies are helping manufacturers address various challenges, predict future outcomes and act proactively to increase their revenue and gain an advantage in the highly competitive market.
In fact, when COVID-19 was at its peak, many businesses suffered as a result of it; these technologies helped workforces stay connected and ensure business continuity.
That said, manufacturing tech solution providers play a pivotal role in making innovative tech solutions available to manufacturers. When manufacturers face volatility in the market and other issues, it is the manufacturing technology solutions that serve as a trusted aid in helping manufacturers steer through tough times and build resilience using the most robust tech solutions.
The manufacturing industry is a highly competitive market with sample solution providers. The selection of the right vendor from the top manufacturing tech companies is vital to determine the success of technology implementation.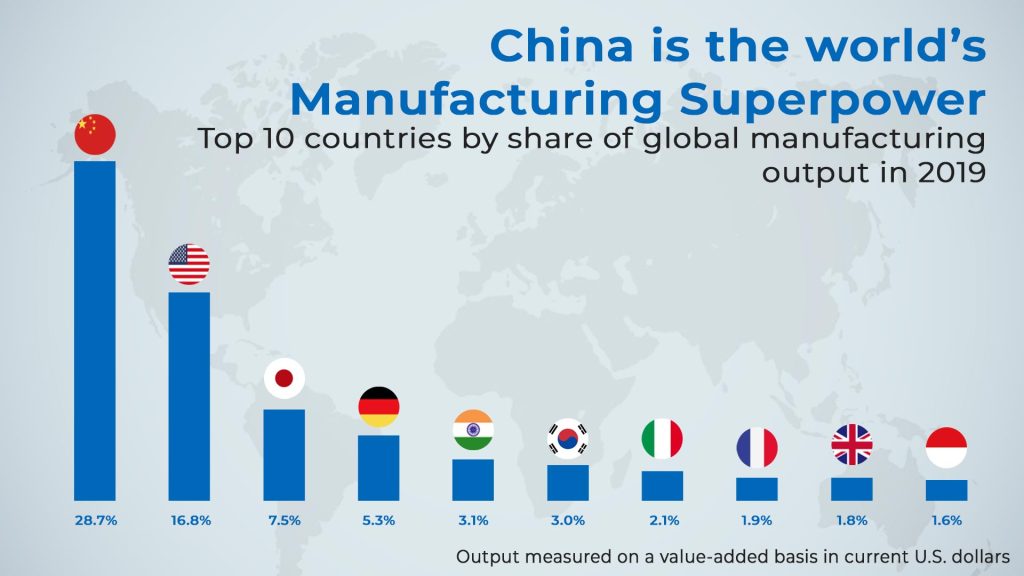 The above graph represents the top 10 countries by share of global manufacturing output in 2019, and out of this, China is regarded as the world's manufacturing superpower.
The right manufacturing technology partner is the one who can understand the processes to meet the specific needs of the clients. To enable you to choose the right manufacturing tech partner to work with, we present to you top manufacturing tech solution providers that have technically adept teams, proven track records, and industry-rich experience to help your manufacturing business stay ahead of the flock.
These top manufacturing technology solutions or software providers have been carefully selected by our team by examining vendors' ability to fulfill different business and sector requirements and adapt to the ever-growing need for flexible and cost-effective solutions that enhance and serve as a great adjunct to the complex manufacturing sector.
Manufacturing Solution Providers

All Categories

Manufacturing Solution Providers
All Years

All Years

2018
2019
2020
2021
2022