HR management and technical capabilities have never been more important to enterprises than in 2022. These are particularly crucial when dealing with the recruitment issues posed by the COVID-19 outbreak, such as conducting face-to-face meetings.
Today's HR software solutions play a role in all phases of the hire-to-retire cycle. They allow managers to recoup their investment in smart hiring. It only stands to reason to equip oneself with these solutions to stay profitable.
The HR software sector has virtually redesigned itself through the years. We've seen elements we never expected to use become critical components of our hiring tactics.
Furthermore, with work-from-home and social distancing policies, HR professionals must rely increasingly on technology to locate, engage, and hire the most exemplary applicants.
Many HR experts said they were prepared to handle the changing work environment when the outbreak hit. Nevertheless, many organizations are still working on incorporating new technologies into their routine HR operations.
So, by 2022, these workarounds will have a seat at the recruitment strategy tables, which is enough to satisfy any recruiter's ambition of eliminating conflicts between individual goals and company objectives.
HR solution providers and their offerings have been tasked with this responsibility, as grandiose as it may seem.
While information, innovation, and networking are essential in the sector, many people appear unequipped for the demand. However, many firms are eager to use AI-assisted management solutions with collaborative and interaction capabilities and comprehensive personnel analytics solutions.
Most HR solution providers' offerings are comprehensive and straightforward. They allow you to handle all of your HR procedures in one location. That includes everything from orientation and recruiting to personnel management.
They provide a bright and graphical platform on which you can monitor your recruitment procedure in detail. They also enable you to develop customized job applications that you can post on your webpage.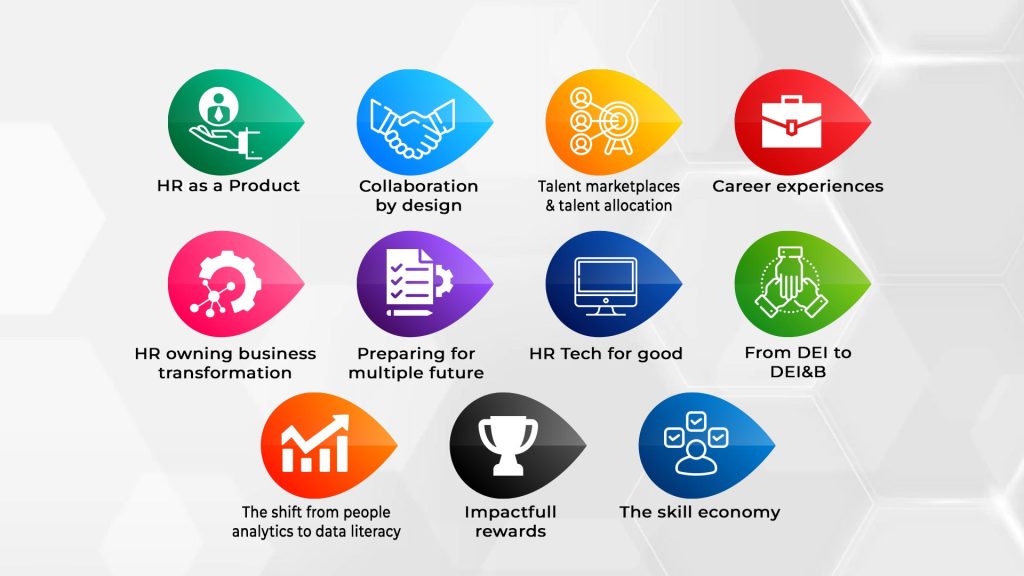 It would be best to explore the ease and adaptability of HR software. It will help your staff have a more straightforward onboarding experience. You can quickly manage diverse teams and respond to issues. Several companies provide a free trial to familiarize you with the functionalities.
Custom workflow capability is a unique feature of a few HR solutions that can help you become a wise decision-maker. That allows you to implement your regulations and procedures while increasing staff involvement. Finally, various HR solution providers support e-signatures, and their software is easy to combine with third-party programs.
HR software and services come in a variety of sizes and forms and are currently being designed to match ongoing and prospective employment patterns, as well as to solve the issues recruiting managers are encountering as a result of the COVID-19 global pandemic.
As a result, you should expect it to be challenging to discover one that is consistent with your operational processes.
HR Solution Providers

All Categories

HR Solution Providers
All Years

All Years

2018
2019
2020
2021
2022