The banking sector has been very slow in the adoption of technologies. In the past, they were considered synonymous with long queues and lots of paperwork.
However, lately, the sector has been undergoing a massive transformation and adopting rapid innovations to improve its functions and develop a more flexible structure that can respond quickly to the market's changing needs.
All this change has been possible with the help of modern banking technologies and banking technology solution providers.
With the growing demand for superior customer experience, the banking sector is experiencing a spur in customer-oriented product deployment.
There has also been an uptick in data analytics usage, allowing banking institutions to make proactive efforts to understand the needs of their customers and implement their solutions accordingly.
Technology in the banking sector has opened up a whole world full of possibilities. Banking technology allows new markets to emerge, innovative products to grow, and efficient delivery channels to become easily accessible to the users. Electronic transactions are the latest methods of doing business transactions.
E-banking and mobile app-based banking have simplified the day-to-day lives of individuals. Cutting-edge technologies such as the e-signature and smartphone-based banking apps have improved the efficiency of manual processes.
Besides, the tech revolution in the banking sector has facilitated cost reduction for both banks and their customers.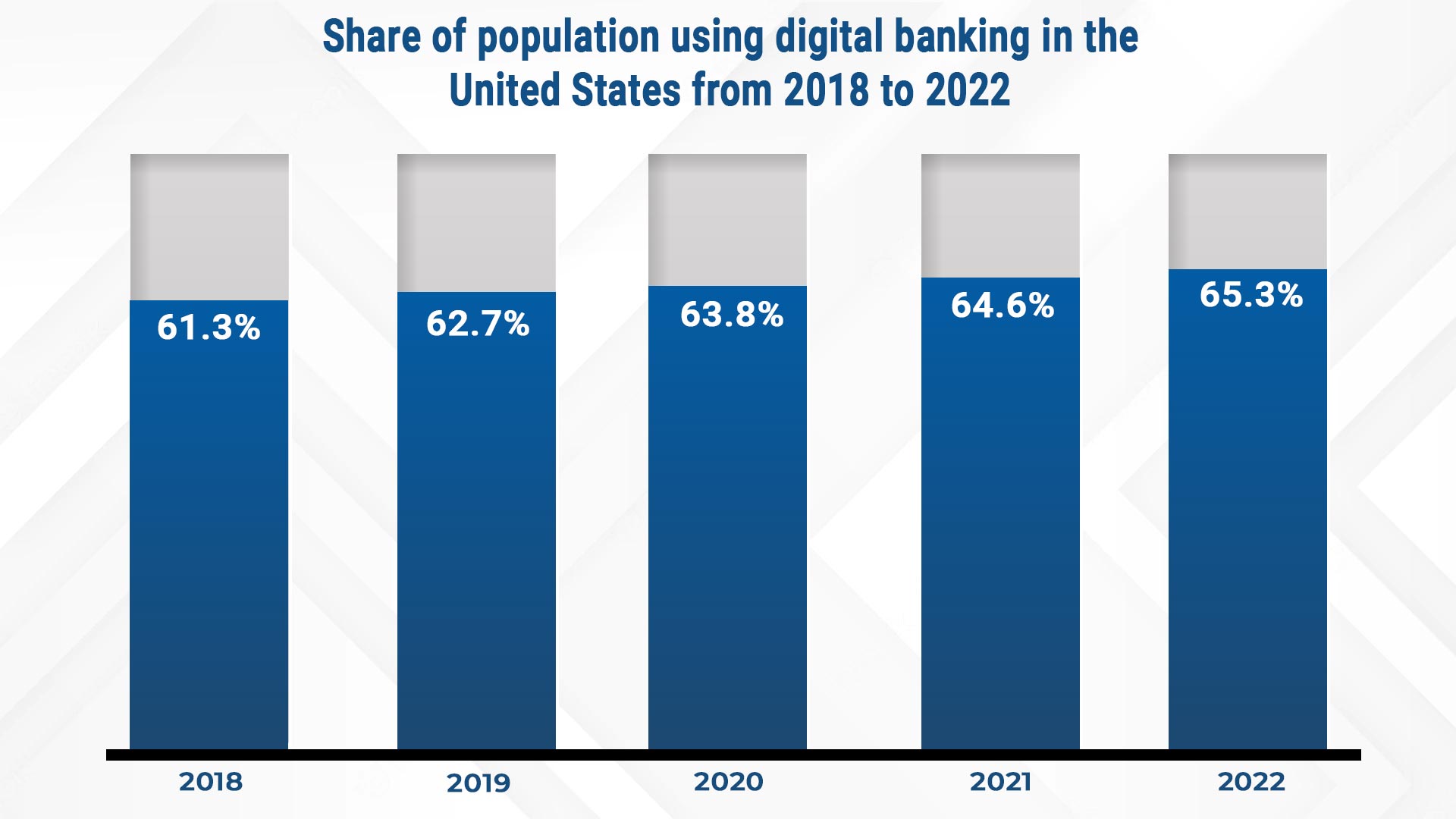 The above graph represents the share of the population using digital banking in the United States from 2018 to 2022.
With so many benefits, the global banking technology solution market is expected to reach a value of USD 9,359.89 mn in the next 4-5 years. Banking tech solution providers will have an important role to play in this growth as they provide crucial technological solutions to make banking better.
If you plan to select the best out of the top banking tech solution providers for your organization's growth, you need to do in-depth research.
Realizing the need of the hour, after scrutinizing the market, we present to you the top banking software providers equipped with the best banking solutions to ease your digital transformation and growth.
Banking Solution Providers

All Categories

Banking Solution Providers
All Years

All Years

2018
2019
2020
2021
2022