Customer relationship management (CRM) is a systematic strategy to build, monitor, and sustain a lucrative relationship with customers.
CRM refers to a system for tracking and analyzing all of our interactions and communications with customers and clients. It essentially acts as a centralized pool for the firm, ensuring that customer interactions are simple, secure, and scalable.
This comprehensive category has moved above and beyond marketing, owing to a surge of mobile and cloud advances into other job activities and sectors like financial offerings, estate development, and non-profits.
Organizations must modernize and embrace new CRM solutions to catch pace with a greater emphasis on finding the ideal customer and keeping them for the foreseeable future. These are activities that marketing and sales have been historically handling.
All clients should be entered into the CRM tool's dataset. This will help the organization recognize its distinctiveness to contact them when necessary. As a result, CRM improves corporate revenues, customer lists, and connections.
Contact administration, lead management, sales prediction, quick messaging among employees, email monitoring and connection with Gmail and Outlook, document and data exchange, and dashboard-based metrics are all easier with the right CRM.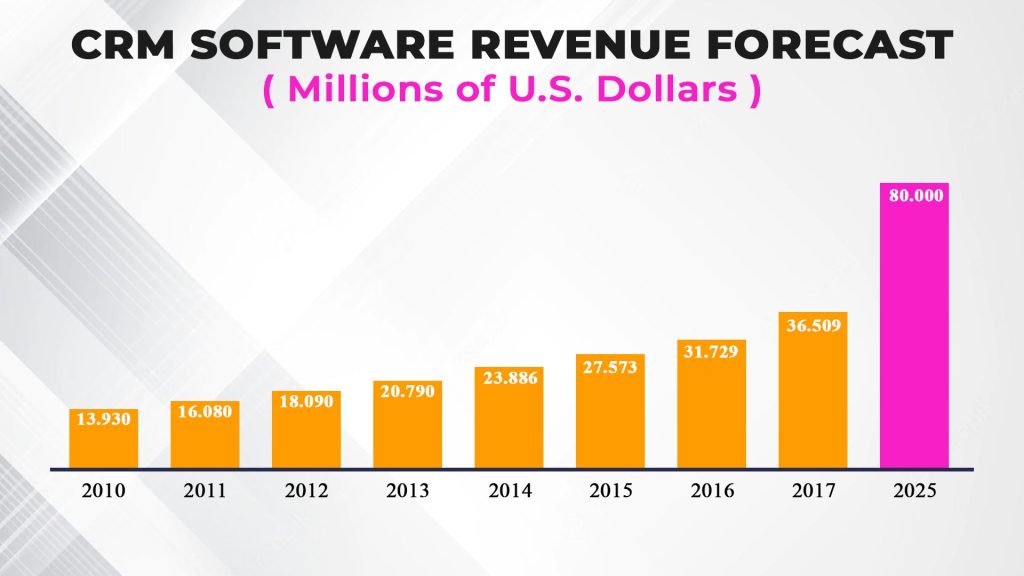 CRM allows growing companies to better manage their interactions with prospects and customers. The software seeks to make it simple to integrate team strategy and boost conversion. It leverages the power of adequately developed sales, marketing, customer support, document management, and operations capabilities.
Furthermore, the solutions enable customers to link with various integration applications, APIs, and service providers to build a customer experience tailored to how their teams work. CRM systems are touted as a great way to assist small, and large enterprises scale their operations.
CRM software packages frequently support numerous languages, distribution channels, and marketing models. They routinely connect financial systems, HR applications, and transaction processing software.
They also offer perspective and information regarding client requests and sales. Organizations can also track and plan client engagements to deliberate the whole sales funnel. Consequently, clients gain greater reactivity and ongoing data monitoring from the corporation.
Several CRM providers have attractive facets, and all of them are significantly preferable to basic but clumsy spreadsheets, which are more time-consuming down the road due to their lack of tools.
Here's hoping the significance of CRM solution providers will make you nurture those client interactions like an expert!
CRM Solution Providers

All Categories

CRM Solution Providers
All Years

All Years

2018
2019
2020
2021
2022