In the words of British writer John Christopher, "There is always something to lose. But maybe more to gain." Such is the story of Mr. Sudhakar Ramakrishna, the President and Chief Executive Officer of SolarWinds, a leading information technology firm in the US.
The American company is responsible for many business organizations' networks, systems, and overall IT infrastructure. However, when Mr. Ramakrishna took the position of its CEO in January 2021, it was not a pleasant situation. How he handled it and fulfilled his duties can be a lesson for everyone.
Net Worth of Sudhakar Ramakrishna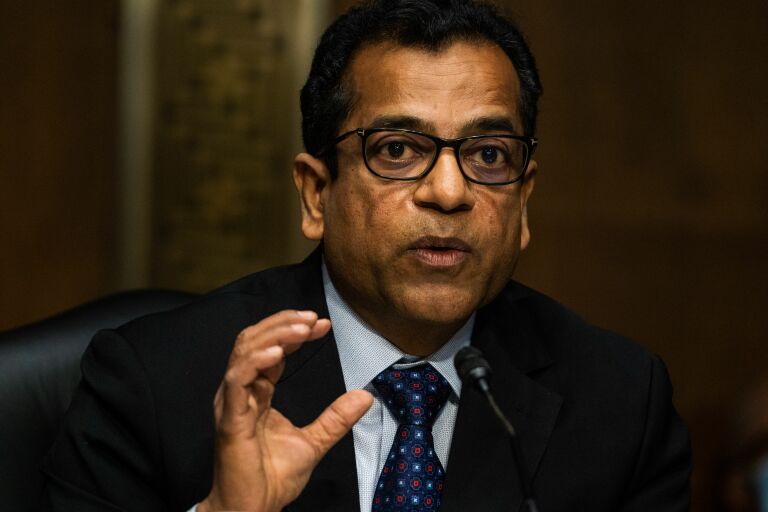 Source: PcMag
The net worth of Ramakrishna stood at around $18.24 million in 2014. He had ownership over at least 60,404 units of Citrix Systems at that time, of which he sold $1 million in the previous year. During this time, he sold about 17,457 units worth a million dollars on April 1, 2014.
In 2018, his net worth rose as he received ownership of 14,500 units of SolarWinds Corp Stock (SWI). The stock value was over $ 345,175 at that time. He has sold SWI stocks worth over $457,333 over a duration of nine years.
As the current President, CEO, and Director of SolarWinds Corp., Sudhakar Ramakrishna makes zero dollars.
However, before rising to this position, Mr. Ramakrishna has made four trades of the organization's stocks since 2014. It is recorded in an SEC Form 4, which is the Statement of Changes in Beneficial Ownership. According to this, he sold 14,500 units of SWI stocks on February 26, 2018, the value of which is around $160,660.
This is perhaps the most extensive trade he has done over the units of SolarWinds Corp stock. However, on average, Mr. Ramakrishna has been trading about 1,935 units every 84 days since 2013. Despite this fact, he still owns approx. 31,153 units of the SolarWinds Corp stock.
Sudhakar Ramakrishna Biography – A Complete Timeline
Sudhakar Ramakrishna completed his Master's degree in Computer Science from Kansas State University. Later, he completed his MBA from the Kellogg School of Management at Northwestern University. He has had a lucrative career spanning almost three decades.
He has been appointed to many leadership roles in big companies like 3Com, Motorola, and US Robotics. However, the most notable moments in his career have been listed below:
His Tenure at Citrix Systems
Sudhakar Ramakrishna has previously been the Senior Vice President and General Manager of Citrix Systems, Inc., a cloud computing company in the US. At Citrix, he was responsible for the profit and loss of around $2.5 billion company portfolio.
Prior to that, he served as the Senior Vice President and later President of Products and Services at Poly, a part of Plantronics and previously known as Polycom Inc.
When he decided to leave Citrix in February 2015, he agreed to offer transitional advisory services to the company through May 2015.
Ramakrishna Left Citrix
In 2014, he left Citrix and joined as a member of the Board of Directors of Tely Labs. The company was a leading provider of secure yet affordable video conferencing systems. Ramakrishna joined the company at a time when Tely Labs was on the verge of commemorating their collaboration with Blue Jeans Network by Verizon. Ramakrishna even served at Mitel Networks Corp in 2017 as an Independent Director.
At that time, Sudhakar Ramakrishna already had more than two decades of experience in leadership which expanded across various departments. Along with Ramakrishna, the Board of Directors at Tely Labs comprised big names, such as Louis Toth, Jason Krikorian, Sreekanth Ravi, and Sudhakar Ravi.
Toth was previously the Managing Director at Comcast Ventures, and Jason was the General Partner at DCM. Sreekanth was Chairman, CEO, and Co-Founder of the Tely Labs, while Sudhakar was the CTO and Co-Founder.
His Journey at Pulse Secure
Before joining SolarWinds, Sudhakar Ramakrishna was the CEO of another leading IT solution provider, Pulse Secure, LLC. He has been the CEO of a private company that provided mobile security solutions and secure access. His duties were to overlook all the aspects and execution of the business strategies when he joined in May 2015.
Ramakrishna Joins SolarWinds
On December 7, 2020, Bill Bock, the Chairman of the Boards of SolarWinds Corporation, announced Sudhakar Ramakrishna as the new CEO and President of the company in place of Kevin Thompson. Bill's opinion on Ramakrishna was, "His deep expertise in strategic planning and execution, organizational development and product strategy will be especially beneficial and, when teamed with the seasoned SolarWinds leadership team, will provide strong and experienced executive leadership for the future of SolarWinds."
Bill's statement was nothing less than accurate, as they were soon to find out since SolarWinds fell under a massive hack right after.
At present, Mr. Ramakrishna acts as the Director of SolarWinds Corp. With over 25 years of experience in various technological markets, such as cloud, collaboration, mobility, networks, and security, Ramakrishna established himself as a global leader. He is also a regular author at Orangematter, an initiative by Geekbuilt, a trademark of SolarWinds Worldwide, LLC.
Salary of Sudhakar Ramakrishna
As the Senior Vice President at Polycom, Sudhakar Ramakrishna received a salary of $ 16,666.67 on a semi-monthly basis. That translates into $400,000 per year. In addition, he was offered 22,500 restricted stock units and 22,500 target performance shares of the company.
He was also part of the 2010 Management Bonus Plan at Polycom. In this plan, his bonus was targeted at 75% of the base salary he was offered. According to the plan, he was eligible for a pro-rate portion of his target bonus based on his earnings in the year 2010.
During his tenure at Citrix, Ramakrishna received compensation of $439,515 in 2014. In 2015, his salary as the Senior Vice President and General Manager of the company increased and was around $460,000.
As the Independent Director at Mitel Networks Corp in 2017, Ramakrishna received compensation of $166,815. Among this, $73,000 was provided in cash, while $93,815 was provided as equity. He received $0 as a pension, and there is no information regarding any other form of compensation in the proxy statements filed for FY 2017.
In 2021, Sudhakar Ramakrishna agreed to join SolarWinds with the promise of a salary and benefits amounting to $1.9 million. Along with that, the company also agreed to grant him $7 million worth of shares every year. He was also promised to receive an additional $17 million invested shares after providing four years of service.
The Massive SolarWinds SUNBURST Hack in 2020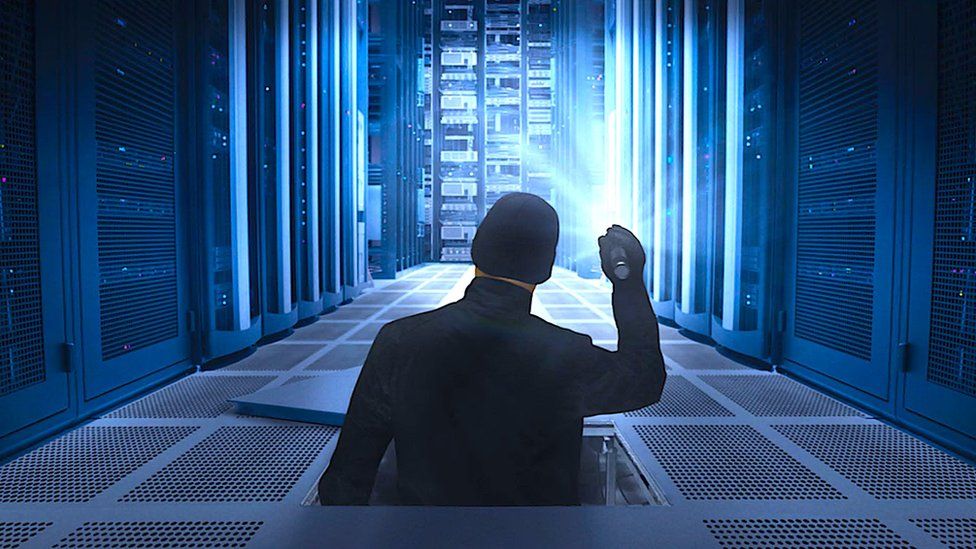 Source: BBC
It has not been all sunshine and rainbows in the life of Sudhakar Ramakrishna. 2020 was a roller coaster for him as well as for the world.
A few days after joining as the new CEO at SolarWinds, the company went under a severe global cyberattack known as the SUNBURST hack. Deemed as one of the biggest cybersecurity breaches of the 21st century, it shook global events completely.
Now, SolarWinds is an IT company whose expertise lies in developing management software for various business organizations and government agencies. However, the target of the attack was not SolarWinds Corporation; it was the method.
Its clientele includes:
The Fortune 500 companies
The major telecom businesses in the US.
Every department of the US military
The Department of Justice, State, and Defense
The National Security Agency
The Department of Energy and National Nuclear Security Administration
The White House Executive Office
All of them use the network monitoring programs by SolarWinds. So, the impact on the company's reputation was catastrophic when hackers gained access to the system through a corrupted update of the software dispatched by SolarWinds itself.
20% of the victims were the US government organizations, including the Department of Homeland Security, the State Department, and the National Nuclear Security Administration. Even the Department of Energy was not spared. The other 80% were private organizations, such as Deloitte, Microsoft, Cisco, and Intel. Other than that, hospitals, universities, and medical institutions were also hacked.
For a while, the full impact of the event was unknown, as hackers gained access to more than 20,000 clients of SolarWinds. However, they could not bypass the internal security systems to compromise the files and data. In a report, SolarWinds claimed that less than 100 customers' data were compromised.
Ramakrishna's Role in the SUNBURST Hack
It was just a few days past since Ramakrishna joined the organization. On the day the attack happened, which was December 12, 2020, he was celebrating a birthday meal with his family. When informed about the severe cyberattack, Ramakrishna, an advocate of the zero trust model, was left with two choices:
Either take a decision as the acting CEO
Or abandon the sinking ship
He was advised to resign from the post by even some of his close confidants. However, he took it as a challenge upon himself to demonstrate his experience in cybersecurity and skills.
The problem was that SUNBURST was different from other hacking incidents. It did not occur because of poor collaboration or a failed security system within the organization. The hackers' goal was to bypass the cybersecurity of SolarWinds and hack their most popular software, Orion. The entire event was non-destructive and stealthy.
This was a new challenge for Ramakrishna, and on January 7, 2021, he posted a blog where he explained his understanding of the attack. He also explained the future framework and steps the organization plans to take to prevent such incidents from happening in that post.
Over the next few months, the company assessed all the damages and worked on closing the remaining vulnerabilities. While the world speculated the attack was orchestrated by a Russian threat group called APT29 or Cozy Bear, SolarWinds committed to helping its customers and partners.
Sudhakar Ramakrishna worked closely with the SolarWinds team and issued various policies that improved the situation. His transformative efforts established SolarWinds as an industry leader in security and regained its reputation.
Frequently Asked Questions
1. What is the age of Sudhakar Ramakrishna?
Ramakrishna is currently 53 years old. However, he is not the oldest on the Board of Directors of SolarWinds Corp. There are seventeen other members, among which four are older than him, and 13 executives are younger than him.
2. Who detected the SUNBURST hack?
The infamous SUNBURST hack was discovered on the December of 8th, 2019. A cybersecurity company named Trellix, then named FireEye, detected the highly sophisticated SUNBURST cyberattack. It was a supply chain attack, as the malware was spread via a third-party vendor, SolarWinds. The trojan malware was implanted in their IT monitoring software, Orion, and affected around 100 organizations in the process.
3. Is SolarWinds safe now?
As per recent advancements, SolarWinds is entirely safe from the perspective of security. A US Department of Homeland Security Advisory reported that the affected versions of Orion are 2019.4 through 2020.2. 1 HF1. Since more than 18,000 customers of SolarWinds had installed the updates, there may have been undetected threats.
Even though SolarWinds turned the situation around and no significant harm was done, the threat group behind the hacking is still active.
Conclusion
Sudhakar Ramakrishna's journey is nothing short of a fairytale. His journey is also the journey of SolarWinds. Under his wise command, the company has turned into the most secure organization globally.
Since the SUNBURST hack, the company has undergone an extraordinary level of scrutiny which is unparalleled. In his own words, it is something they were "determined to make true."
While most people give up at first sight of inconvenience, Ramakrishna took up a new responsibility in his early fifties. His journey at SolarWinds teaches handling crises and keeping your head cool.
Time and again, Sudhakar Ramakrishna proved himself a true leader as he prioritized his customers and the employees over his own convenience. He has also turned the situation around entirely, and the company is looking forward to achieving new milestones in cybersecurity management.
Read Also:
Gracie Johnson is a Senior Content Writer at MyTechMag. She is an enthusiastic learner and loves to explore all the areas of technology.