Data is, without question, the most important focus material for IT Asset Disposition (ITAD) providers. Verified destruction of the client's information is essential to ensure data breaches do not happen within Government entities. Partnering with an R2 Certified ITAD provider that meets or exceeds DoD 5220.22-M, NIST 800-88, HIPAA, and ADISA standards should be a top priority.
Federal government entities and their contractors are top targets for cybercrime which is why the Federal Information Security Management Act of 2002 was created. During a Frontline World news report on Ghana: Digital Dumping Group, hard drives from one of the top military defense contractors, Northrop Grumman were discovered in Ghana. Cybercriminals literally scoured the area for hard drives that they can recover data from. In this particular case, contracts that Northrop Grumman had with Homeland Security, NASA, and the Defense Intelligence Agency were discovered on hard drives.
On-site data destruction is one of the best ways to ensure that your companies' data doesn't fall into the wrong hands. ITAD providers can remove hard drives from computers and servers on location and bring a mobile shredding unit for witnessed hard drive destruction. This allows a client's company to have one or more employees present during the entire destruction process of data-bearing assets. On-site witnessed physical destruction of all data-bearing assets including HDDs, SSDs, CDs, tapes, and more can take place. Mobile shredding units can shred up to 2,000 hard drives per day and once completed, the ITAD provider will issue a Certificate of Destruction (COD). The COD can include an itemized asset list that captures the hard drives, make, model, serial number, barcode, and parent asset tag. The parent asset tag is the barcode from the original device the hard drive comes from which could be the computer or server. This procedure ties the hard drive back to the original asset creating a strict chain-of-custody for future audits.
White-Glove Services are very common in the ITAD space due to exceptional turnkey programs that equate to very little downtime for companies, as they don't have multiple employees working on asset serialization and packaging assets for shipping/transportation. ITAD providers can provide a completely hands-off approach for their clients as they handle the entire disposition process. Arriving at the facility, the assets are packaged onto pallets if they are larger items or gaylords if smaller items. If laptops are re-marketable, they are carefully placed into a gaylord that contains dividers, so each laptop is secured. If the job order contains high-value assets or highly sensitive information, secure containers can be utilized that include locks and tamper-proof barcoded seals.
As for logistics, team drivers can be used so there is minimal downtime that the transporter is sitting idle and at least one person is always with the trailer. GPS units can be placed on each container or pallet along with the actual truck and trailer transporting the assets. This allows both the company and ITAD provider to track the location of the assets in real-time and adds another level of peace-of-mind. Secure locks and tamper-proof barcoded seals can be placed on the trailers as an extra level of security for your assets.
Once the transporter reaches a processing center, the barcoded seals are inspected for tampering and the barcode is verified by the ITAD provider. The assets are then unloaded, weighed, and moved to a secure area for the processing which includes removal of data-bearing devices like a hard drive. Hard drives can be wiped, degaussed, shredded or all three, which depends on the client's needs. Serialized asset reports and an itemized Certificate of Recycling should be produced and matched to the job order to verify accuracy.
If the assets are not remarketed, a safe and responsible recycling process takes place which includes component harvesting of resalable items. This could include the RAM, CPU, LCD screen, keyboards, speakers, touchpads, and more can be resold to refurbishing companies for reuse. The rest of the asset's components are recycled in an environmentally friendly manner.
The Internet of Things (IoT) can't be overlooked either, as many businesses are updating their facilities and workforce, these assets also contain data-bearing devices. Security camera systems record videos and store them for weeks or even months, HVAC units with wireless controls track temperature, and Roomba's record building floorplans and the location of furniture in office spaces. All of this is valuable information, especially for Government entities.
About SMR Worldwide: Our mission is "Transforming yesterday's technology into the supply chain of tomorrow" as we become the world's most disruptive vision for last-mile IT asset management. We partner with the world's leading manufacturers, highest volume IT distributors, and most privacy-obsessed enterprises. Our focus is to deliver the best turnkey ITAD programs from end-to-end while protecting our client's brand and reputation while minimizing environmental impacts. For more information on SMR, please call us at (704) 873-8878 or email at [email protected]. Our website URL is www.smr-worldwide.com. We're creating new solutions all the time, adding not only new service locations but new service capabilities.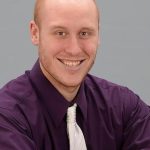 Alex Cummings creates, implements, and executes the global marketing and public relations strategy for SMR Worldwide (formerly Smart Metals Recycling). In his role, Alex executes SMR's mission on their website, social media, market research, press releases, email campaigns, partnerships, blogs, sales presentations along with graphic design and content management. He spent the last 15 years in various client services and marketing roles with companies such as World Racing Group, World of Outlaws, Roush Yates Engines, and SRI Performance before finding his purpose in the ITAD and Electronics Recycling industry.