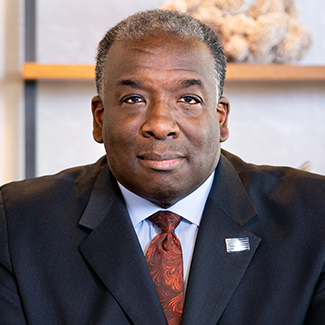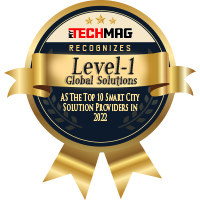 "The technology must be intercommunicative and interoperable at the highest level of functionality so that the user has the advantage of a well-connected system that will not need to be replaced for a long time."
A well-planned Smart City takes all technology and systems, provides the required bandwidth for data transmission, connects them, and ensures that their interoperability will work efficiently and effectively. The sum of the parts is greater than the whole. The right integrations can save money, improve efficiency, generate revenue, increase ROI, and improve quality of life for employees and residents alike. Smart City technology is particularly well-regarded by tenants in healthcare, tech, higher education, life sciences, quantum computing, and luxury residences alike.
Level-1 Global Solutions designs, builds, operates, and maintains state-of-the-art technology infrastructures to enable safer structures, campuses, neighborhoods, and a better quality of life for the communities of tomorrow, today. Bridging horizontal and vertical technology infrastructures for design, construction, implementation, and the management of distributed, protected renewable electrical power is a differentiator for the Level-1 team and something that they are passionate about.
"We need to be able to find technologies that are right sized for each client. We all want the best and most future-proof technology but often there is a lack of the required budgetary allocation at a given time. We have witnessed that technology can be an afterthought for many," says Thomas D. McElroy, II, Principal & CEO of Level-1 Global Solutions. "When we meet with our clients, we do deep dives in their business operations from top to bottom. We must understand the goals of the company or developer with its tenants, employees, and residents, long before the technology can be implemented. The technology infrastructure needs to be adaptive, resilient, and interoperable on an elevated and enhanced level of functionality so that our client will have the benefit of a well-connected system that will not need require a full retrofit any time soon."
Municipalities can gain strategic advantages using a designed Smart City infrastructure in a wide variety of ways. Ultimately, digital infrastructure solutions are of paramount importance to improving the quality of life of their citizens, residents, and visitors. Smart City Solutions can be used to ensure that a city is both well connected and quite protected. They can do everything from secure modern transportation infrastructures, smart energy grids, camera systems and networks, to setting standards to make mission-critical infrastructure adaptable, resilient, scalable, and safe.
Encouraging Strategic Thinking
Level-1 is a design team of system integrators and engineers that are thinking 5 to 20 years ahead of today. They are deeply embedded in industry standards of today and tomorrow to ensure flexibility within the technology infrastructure. This way, when upgrades are required, they are implemented swiftly, smoothly with minimal down time and disruption.
Thomas insists on strategic thinking, innovation, and implementation. He appreciates the importance of bridging – the ability to get people in cross functional teams working together to develop new, forward-thinking cost-effective solutions. In the early days of the Covid 19 pandemic, the technology needs of Level-1's clientele immediately started to change. He was able to pivot, grow and scale in 2020-2021 when the US economy was struggling the most.
The company's big focus in 2022 and beyond is getting involved ever earlier in the development and architectural design process. As they build stronger relationships, their goal is to escort their clients down a path that helps them see the benefit of a technology-led approach to the built environment. When they can predict and identify their technological needs many years before actually needing them, they can appropriately plan for capital and operating expenditures. This way, they can ensure that they can improve their organization's overall viability while still allowing its operations to remain sustainable and profitable. "We passionately believe that you can change the shape and functionality of the building with the right style of planning. Technology financial modeling opportunities become particularly interesting when we start embedding renewable energy options into building and campus infrastructure design while assessing the ROI of long-term operations."
The company's infrastructure solution is an umbrella of all systems and technologies that can interconnect and create interdependencies and information for all of those involved. "Tracking data on a sidewalk, so that you can inform marketing pursuits. Vehicles and bicycle information help to better understand and facilitate the reduction of traffic. Reliability and availability are paramount," says Thomas. "We are an all-inclusive firm. If it involves technology, we are thinking about it and planning how it will positively impact the future of the build and the campus environment. Our experience first as system integrators across a wide variety of sectors has helped us to be the best in designing, implementing, and maintaining robust interoperable building, campus, and mega development technology infrastructures. We have done everything from aviation, hospitality, and healthcare to K-12, mixed use office and luxury high-rise residential, and adaptive reuse, all at scale. The well-roundedness of our experience is our high value proposition that others simply cannot offer."
Building Smarter Cities
Level-1 integrates hardware, software, public safety, and network infrastructure systems to create environments that are optimized for the future. Cost effective management of the building and campus life cycle along with enhanced productivity for the tenants relying on the power of the network. This is why Level-1 believes smarter buildings require smarter technology. Level-1 creates mission-critical enterprise infrastructure systems that are dependable, adaptable, and scalable. They design, implement, and manage interoperable technology infrastructure systems that power some of the most renowned landmarks in the world.
According to Thomas, the digital solutions coming to market are exponentially more innovative than in years past. Governments have a much greater ability to procure products and solutions that are less impactful on the environment than ever before. Green-certified options are available and affordable in many cases. This particularly becomes more of an option when considering EV (Electric Vehicles) charging solutions and other campus site operations and integrations. Developers and governments are more incentivized than ever before to make earth-conscience choices because instead of renewables being only part of capital expenditures, they can become a revenue generator in situations where you can directly bill back to the user or tenant. This is particularly advantageous to those working to improve ROI and reduce overall operating expenditures and their possible related tax burdens over time. The most popular and impactful solutions lately have been Smart grids and geothermal solutions that help manage energy consumption or smart meters and infrastructure help to track water quality and detect leaks.
"Any time you can create an efficiency with a digital solution, you are going to make productivity improvements. With active traffic management, you will reduce incidents, improve traffic, and reduce emissions because drivers are less likely to be idling in vehicles," states Thomas expressing an example of how platform-based software systems must integrate to create environments that improve energy efficiency, optimize performance, enhance productivity and public safety. "The data coming from the intelligent transportation systems will leverage machine learning to adjust traffic signals specific to traffic patterns. With integrated software systems, you can also give your residents, tenants, and clients new opportunities to book reservations and appointments, purchase tickets, products or services, report incidents in real-time, etc. improving their overall customer experience in your neighborhood, campus environment, or city."
What the Future Holds
Level-1 is starting to have more and more meetings with developers, architects, and governments that want to ensure that their new communities of the future are connected, efficient, sustainable, safe and leverage technology to improve the quality of life for their tenants, visitors, clients, and residents. The Level-1 team is hearing from a wide variety of technology and integration partners from around the world that understand that thinking and planning will help clients save money and avoid the excessive cost of an unplanned retrofit in the future. The company has more than tripled in size since the Covid-19 pandemic's beginning. This has allowed them to serve their clients in a multitude of disciplines, including Engineering/Design (A/V, telecom, security, Smart Building integrations, wireless, DAS, cellular/5G), implementation of VoIP, management services, network, battery, and renewal energy solutions) as well as technical services (software, hardware and network deployment, configuration, and staff augmentation).
"We are passionate about educating our partners in government, architecture, engineering along with developers and real estate professionals. We feel that the advantages of technology-led designs have the biggest return on investment for each of these groups," elucidates Thomas. "As a multi-state certified, minority-owned firm, we value equity and inclusion in all things and feel that diversity brings different perspectives to nuanced projects that have a plethora of moving pieces. We are passionate about growth. As a company, but also as individuals, we try to position people to be the most successful that they have been in their careers. Our internal culture focuses on the idea that everyone's opinion is valued. We believe that one of the best places to work is and environment where you can be the best version of yourself every day."