Change is often said to be inevitable, which is evident in project management. Over the years, the project management landscape has witnessed dramatic changes that led companies from sticky notes to Microsoft OneNote to, finally, SaaS enterprise solutions.
With the advancements in technology and the evolving marketplace pushed by the pandemic, project management will continue to undergo exponential change. Organizations need to keep their pace or risk failure.
We've compiled the top project management trends that will dominate the business milieu in 2023.
1. Demand for Artificial Intelligence and Automation
Artificial Intelligence (AI) and automation have brought significant changes in the different sectors of the world, from healthcare to agriculture, construction and software. 81% of professionals have stated that AI is impacting their organizations as researched by the Project Management Institute.
Technologies like AI and IoT are deployed to enhance project outcomes and boost employee efficiency.
As Levity.ai's technical director states, by automizing low-value tasks and routine processes, the project manager can focus more on affairs that will benefit their business immensely. For instance, the bots can plan meetings, gather information, perform analysis, and share results as notifications.
AI can further automate complex scheduling and data visualization tasks while delivering essential market insights for strategic decision-making. For organizations and project leaders, implementing AI can also help improve project outcomes by predicting project cost, duration, and risks involved in execution.
To sum up, organizations use AI and automation to deliver successful projects in the listed ways:
Planning optimization
Improving assessments of risks
Generating performance insights
Supporting decision making
Optimizing resource scheduling
Automating daily activities
Estimating and forecasting
2. More Focus on Data Analytics and Numbers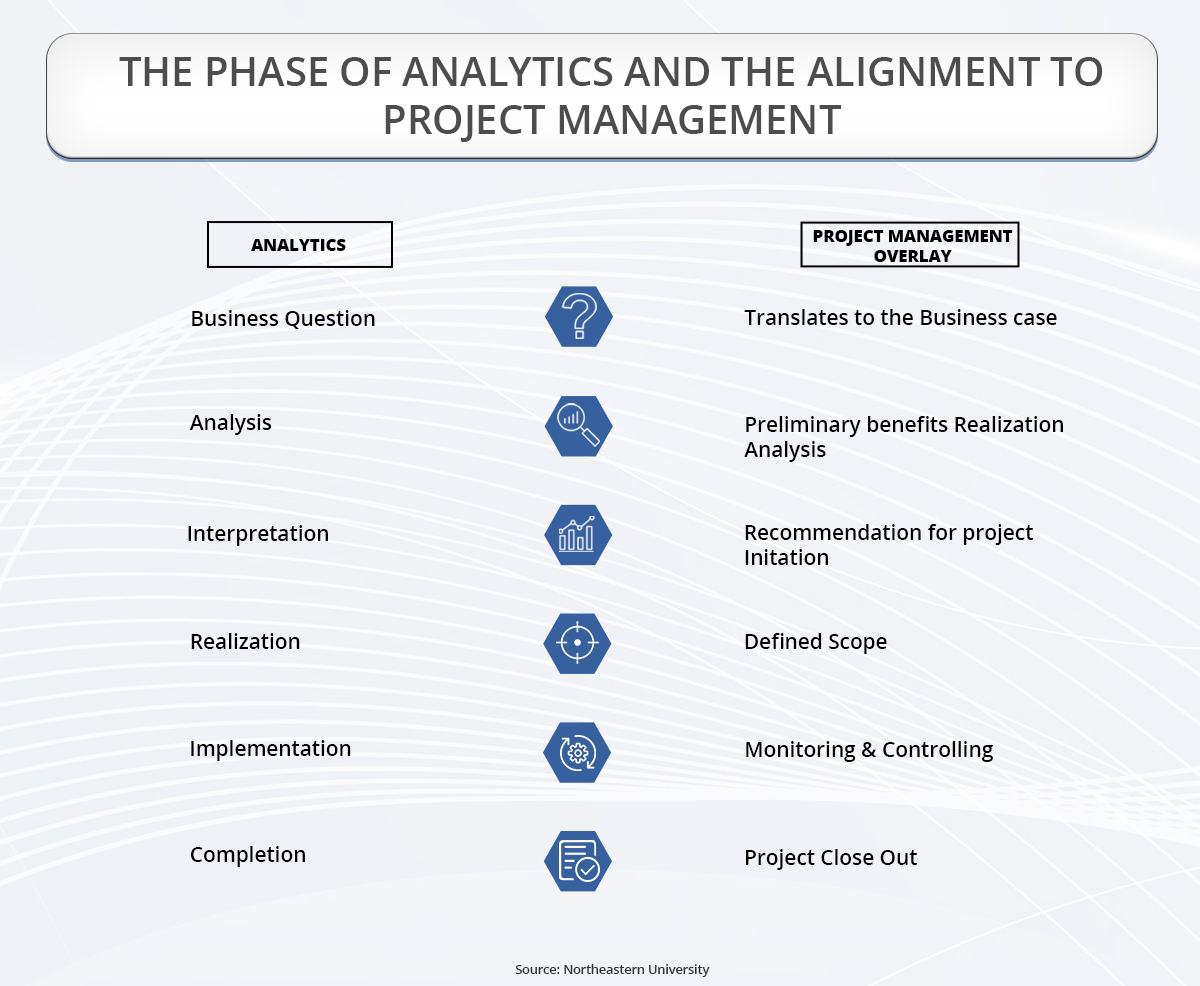 Data analytics comes with the power to provide value for both organizations and project management. Since every organization generates massive amounts of data daily, it is only smart to use data to make profitable decisions in real-time.
Whether it's project planning, risk scheduling, or quality management, big data analytics have already started impacting the project management world. The data analyzed provides actionable insights into team formation, team sizes, members to include, positioning and allocating responsibilities, as well as skillsets required to enhance task outcomes.
Analytics applications further help in project management since they empower organizations to rapidly pinpoint specific difficulties hindering workflow.
Moreover, with project completion, you can further use analytics software to measure your results against strategic parameters. This will allow you to make better bids and improve outcomes in other projects taken down the road by your company.
3. Need for Emotional Intelligent Leaders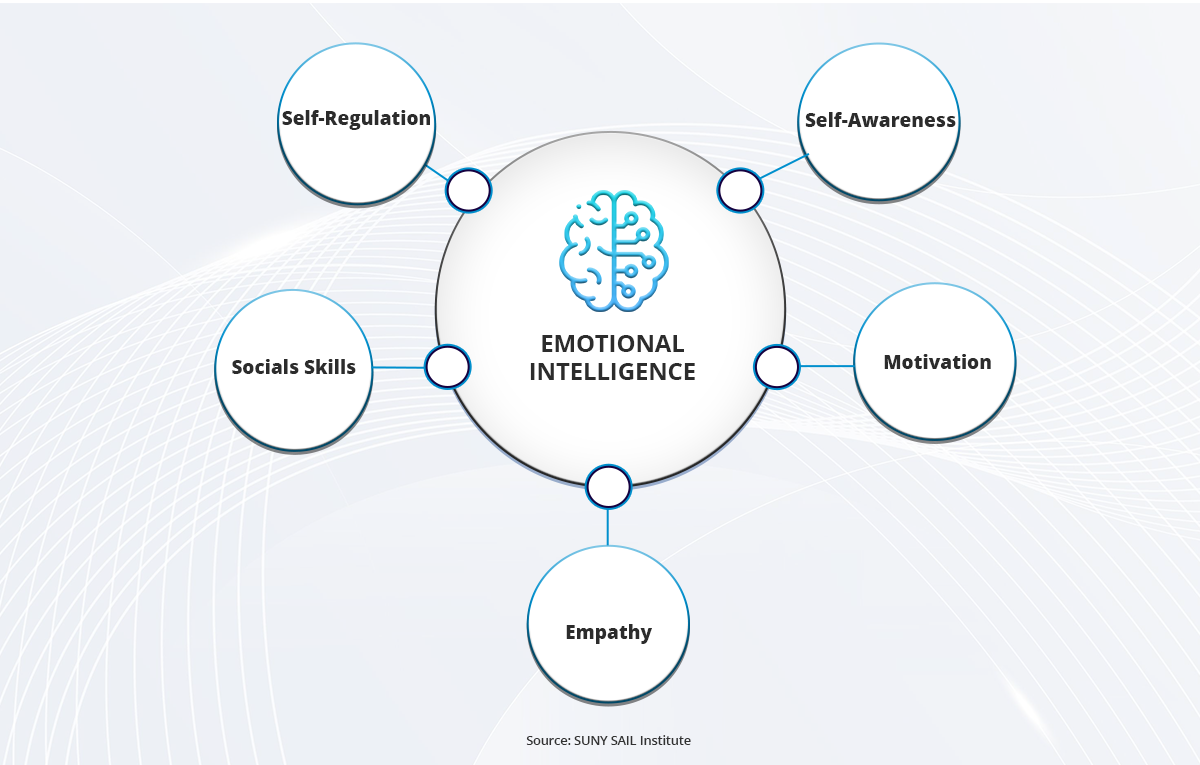 You might think that emotional intelligence and project management are two far ends of the road. So why is there increasing demand for understanding and recognizing emotions in the corporate sector? Well, emotional intelligence is an important skill to possess as project managers deal with people.
Managing a project goes beyond defining goals, making deadlines, and coming up with a budget. If those responsible for these tasks are not working productively, how can one expect the results to reap?
To lead a successful task, it is important to manage people resources more effectively and to do so, one must understand these resources first. Failing to understand team members and connect with them in the era of remote working could lead to many problems in the team.
With a high emotional quotient, project managers are better qualified for:
Building relationships with and among team members
Ensure successful cooperation on the project
Negotiate and compromise with team members
Resolve disputes and promote a positive work-culture environment
Enhance employee efficiency
Boost the mental health of every member
4. An Increased Dependence on Advanced Tools & Project Management Software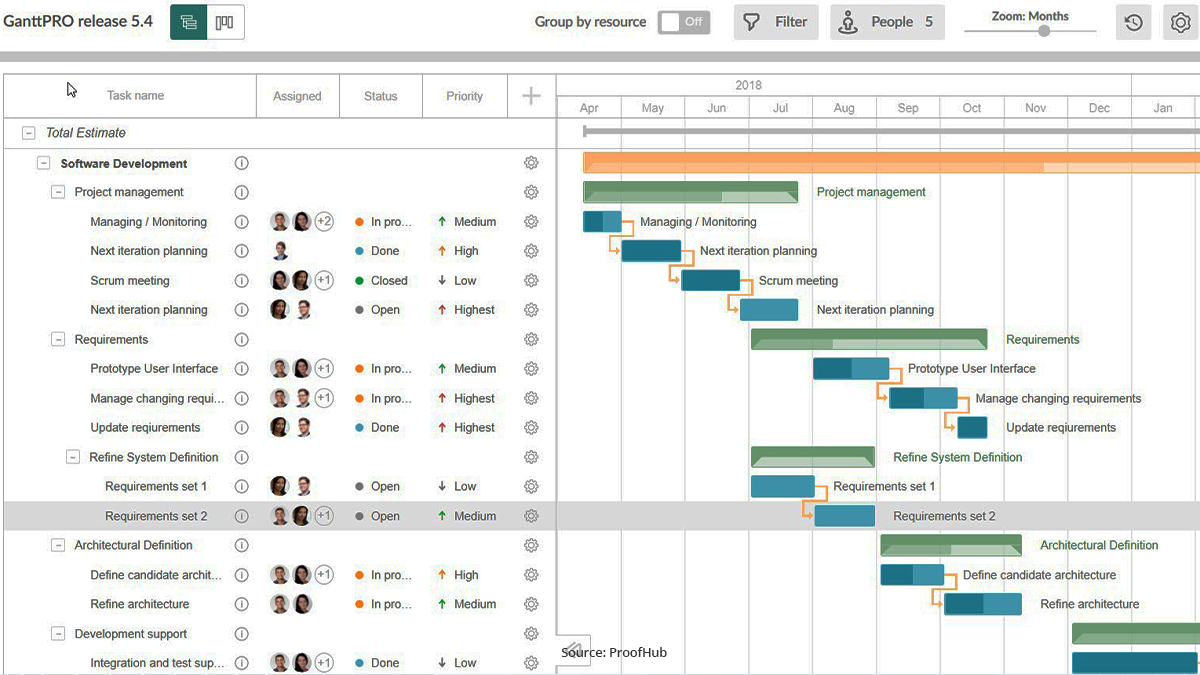 Advanced tools and project management software are one of the rising project management trends in planning, managing, and executing projects from the start to the end stage.
A recent report from the Wellingtone study highlights that 54% of organizations do not have access to real-time project KPIs, and over a third waste a whole day gathering information. This underpins the need of integrating advanced project management software and tool in corporate. Moreover, complemented with AI-based automation, project management applications make it easy to manage complex tasks.
To elaborate, some of the ways PMS positively impacts organizations are as follows:
Store expenses with invoices in real-time
Allocate and monitor budgets
Track projects through customizable dashboards for the right decision-making
Figure out how much time is spent on project-related tasks
Simplify allocation through awareness about resource availability and skill
Another major trend in project management is also the shift to collaborative workspace tools, which allows team members to work and collaborate on tasks online. Keep up one another up to date with progress and clear doubts while enhancing overall outcome.
5. Demand for Hybrid Project Management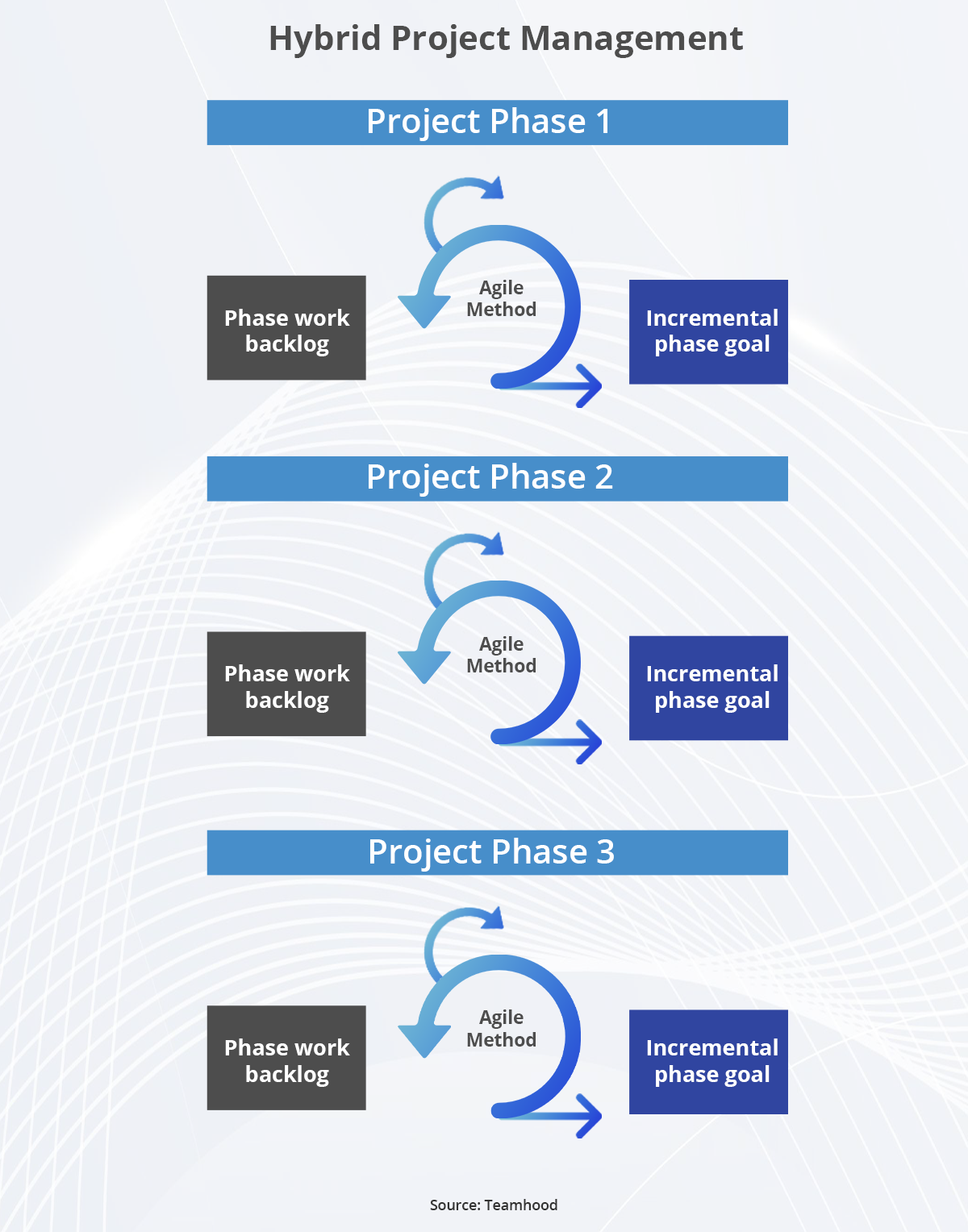 It is apparent that not every project is made equal, or not all teams can stick to one specific methodology. That's the reason why the concept of hybrid project management has increased in popularity, and organizations are experimenting with different methodologies.
Hybrid project management refers to methods combining attributes from traditional project management, agile, and scrum to increase flexibility and speed of project success.
It has also enabled organizations to develop unique approaches suitable for specific industries and projects.
6. A Rise in Remote Working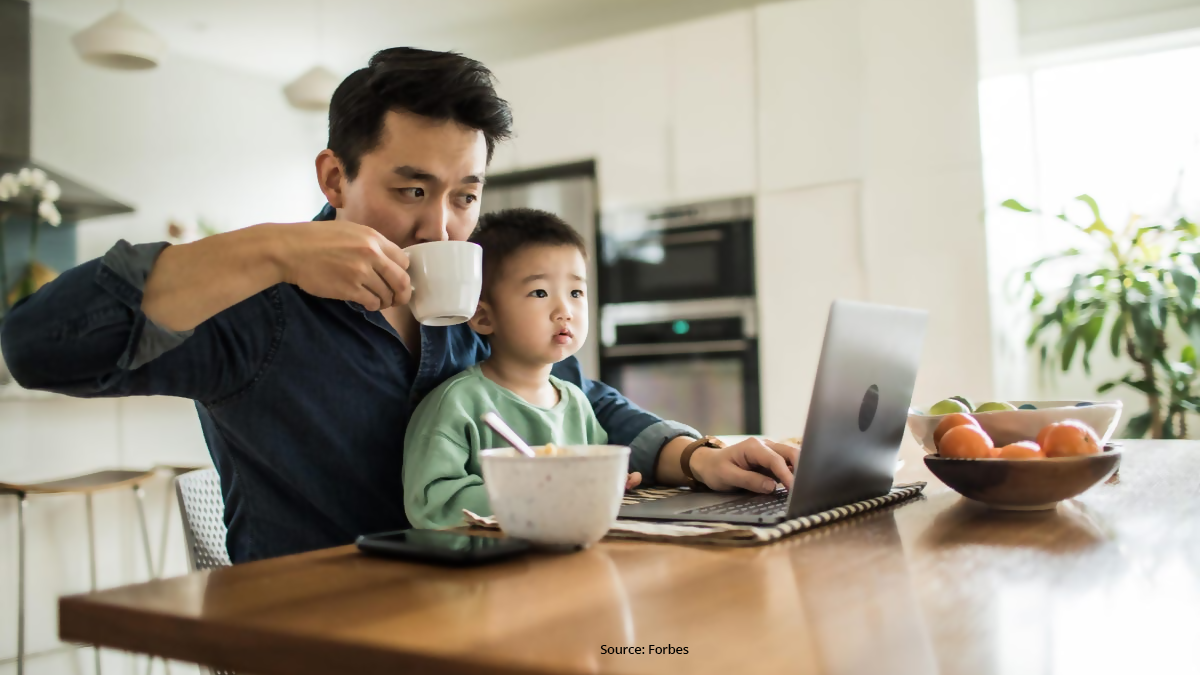 Remote working has witnessed an unprecedented increase during the COVID-19 pandemic. According to Forbes, 97% of employees prefer to work from home rather than return to the office full-time.
Another report states that 25% of all jobs in North America will permanently be remote. It is perhaps because remote project management has plenty of benefits, like access to a diverse talent pool, schedule flexibility, and reduced commuting time and project costs involved.
However, remote work comes with its fair share of drawbacks like, communication gaps, de-motivation, and inaccessibility to relevant information, to name a few.
As such, organizations need to prepare for remote working by investing in sophisticated cloud-based applications that help to track tasks and projects seamlessly.
The software solutions can help to capture relevant data that needs to be tracked, verified, and deployed by project managers to make better decisions, irrespective of locations and work timings.
7. Implementing Strong Cybersecurity Measures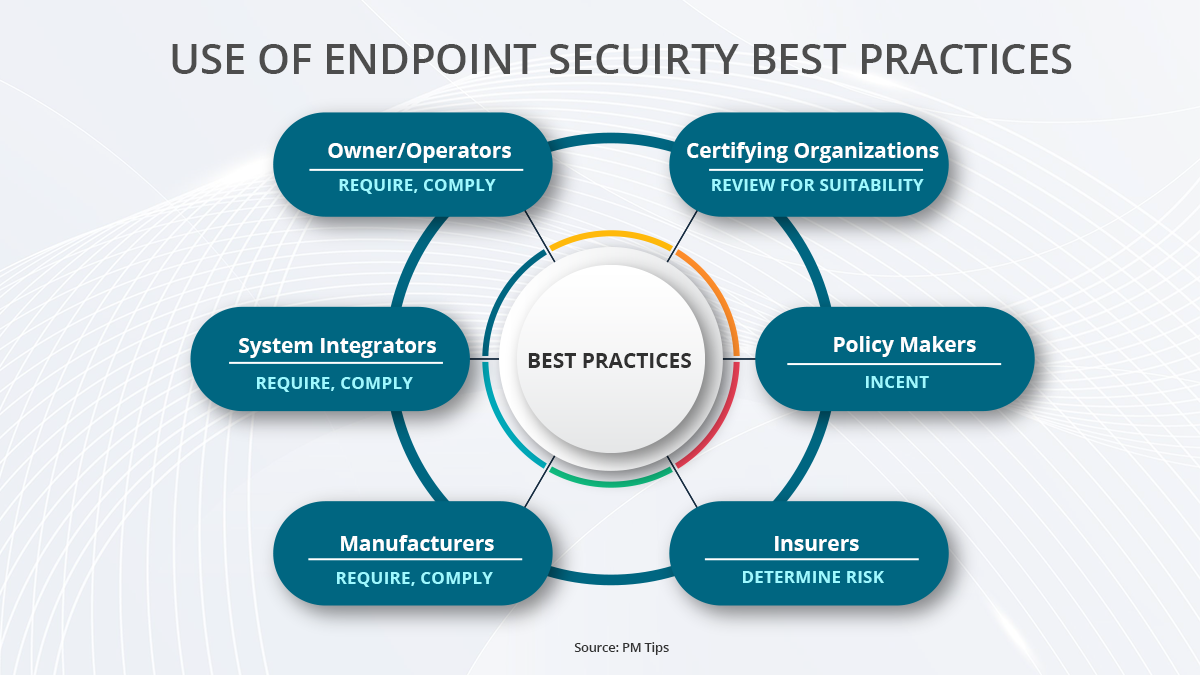 With organizations shifting to remote working and digital ecosystems, cybersecurity has become more critical than ever. Proper planning and proactive training are required to prevent organizations from facing data breaches.
According to Verizon's data breach investigation report, 82% of data breaches, including social attacks, errors, and misuse, were caused by human elements. Companies can boost a culture of shared responsibility to strengthen the cyber system where project managers work with different teams to implement the best procedures and training sessions for team members.
Regular training should be conducted to spot scams, threats, and attacks that can arise while working online on projects.
Another crucial step is to minimize third-party risk by including a centralized repository for the vendor, evaluating and monitoring each threat of the vendor, and placing adequate controls in place.
8. Emphasizes Soft Skills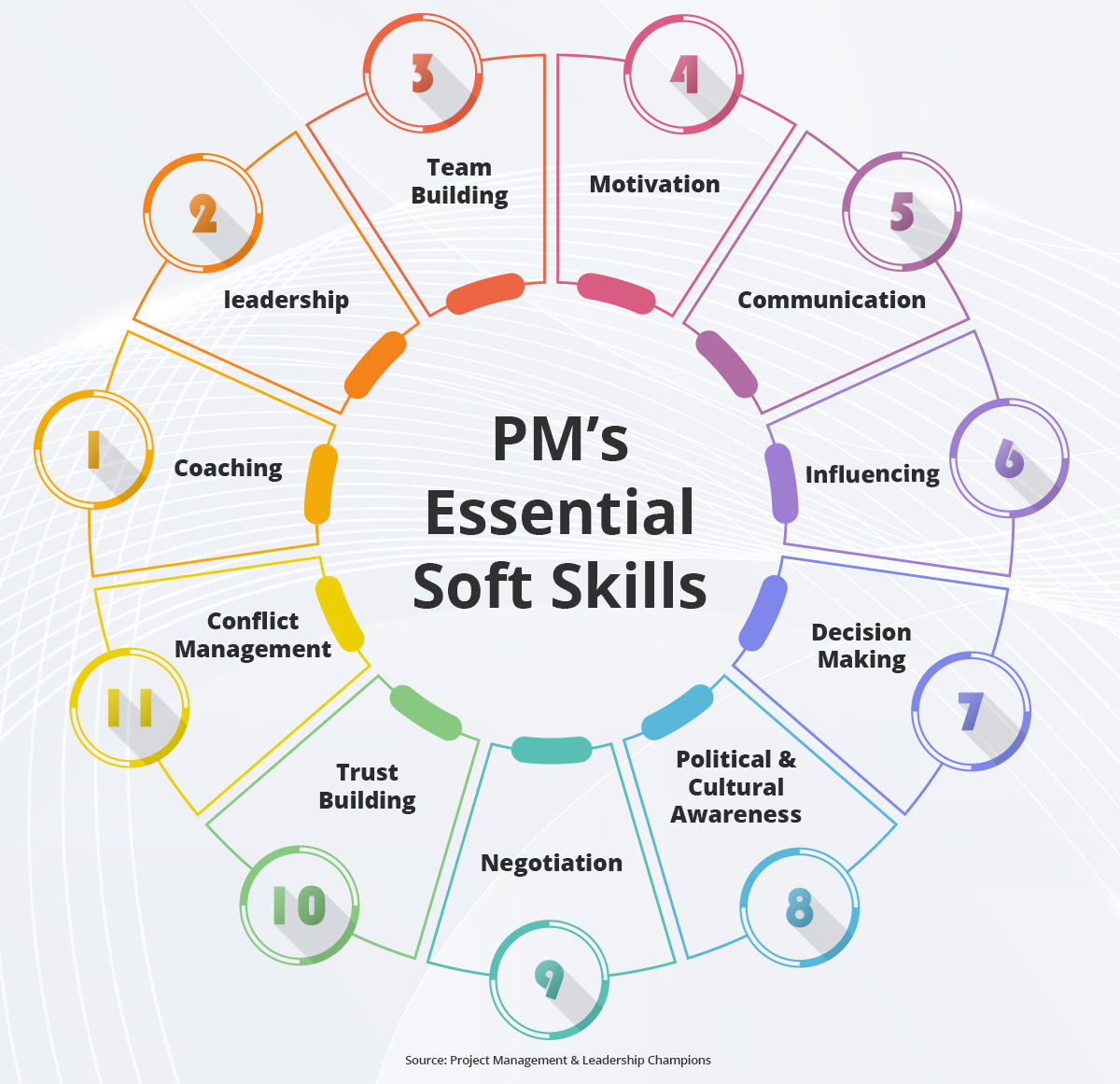 With AI and automation software taking over the analytics and technical aspect of project management, organizations are looking for project managers who can work on other essential responsibilities requiring human touch and emphasizing soft skills.
Effective project managers must be able to communicate and understand clients' needs, report effectively to stakeholders, manage the team's responsibilities, and identify and manage roadblocks from the path. To that end, some of the skills that will rise in demand are conflict resolution, negotiation, stakeholder engagement, decision-making, time management, and team building among others.
Developing these skills will make project managers more in demand and help them to deliver value for companies.
The report from Future of Jobs, World Economic Forum, further reinforces the need for these abilities, showing that social skills are ranked as one of the top skillset organizations look for in new employees and is more likely to increase in the post-COVID era that is marked by unforeseen difficulties.
9. More Importance to Mental Health
With the pandemic, there has been increased importance given to mental health in recent years. Working from home, it can be difficult to step away from work when you're constantly feeling chased by deadlines. Moreover, individuals end up giving extra hours to work while it's good sometimes, making it a habit can lead to burnout.
To keep employees motivated and productive, virtually and in-office, organizations must look for ways to help them manage challenging situations and prioritize mental health. To begin with, organizations can implement flexible work hours that give employees freedom over "how" they work. Social activities and fitness programs can also be held to boost morale and health.
In the case of project management, managers can set clear deadlines and expectations for the project while trying to offer support and more encouragement instead of criticism.
The Bottom Line
There you have the top trends of project management in 2023! Technology advances such as AI and automation alongside big data analytics and cloud software will improve how the team works and collaborate to deliver better outcomes.
Other project management trends, such as emphasis on Emotional Intelligence, point to the human element that will always be important to manage people resource for the successful execution of projects. Hybrid project management and cybersecurity will help to enhance the flexibility and efficiency of tasks while keeping data safe from cyberattacks.
It is important to note that before investing in any of the new trends, especially if your company is thinking about bringing a new project management AI software aboard, to understand its implications for your business before taking a step forward.
Don't move ahead blindfolded – Keep an eye out for new trends but don't simply invest for the sake of it!
Gracie Johnson is a Senior Content Writer at MyTechMag. She is an enthusiastic learner and loves to explore all the areas of technology.