Is the disruptive threat of innovative financial services a good thing?
Banks and other fundamental, traditional financial institutions do not adequately serve the total need for quality, affordable financial services in the United States.
This gap has been acknowledged for decades, but recently, businesses, cities, and civic stakeholders have recognized that the creation of "financial deserts" in communities puts people and families under additional strain. Without easily accessible banking locations, financial advisors and everyday support for common banking questions, people will continue to fail at maintaining their finances, and thus, create a cycle that is hard to break.
Alongside that distressing recognition, however, is the emergence of financial technology innovation through which new businesses are developing to capture and serve the unmet needs in this industry. There is a reason to be hopeful that these innovations can achieve at least two positive effects.
First, the creation of a new business or business model can offer immediate solutions that will benefit consumers by correcting the financial services gap.  For example, according to data published by the FDIC, there are approximately 45 million people in the United States deemed "credit invisible." These individuals do not have enough recorded financial data to establish a credit score, which means that many modern-day activities, like financing a home or apartment, are complicated, expensive and more often than not, almost impossible to accomplish.
The absence of a credit score has, in the past, forced people to take out a traditional credit card; but this too often creates a financial "trap for the unwary," where people who are under-educated or undisciplined in the use of credit can find themselves over-extended and in debt. This bad debt leads to a bad credit score and additional financial pains, rather than the outcome they initially intended.
One innovative financial technology company out of Texas, Self Lender, has found its niche through the practical use of "off the shelf" banking products; a certificate of deposit and installment loan working in tandem to create a better way for people to build credit without going into debt.  This kind of novel thinking serves an immediate need for hundreds of thousands, and perhaps millions, of consumers.
Second, innovation in financial services technology by start-ups helps identify new markets that can be served adequately by incumbent institutions. In essence, the success of a business, like Self Lender, can point the way for these financial institutions to realize the opportunity they have in these neglected markets and work towards making the necessary changes to bring much-needed services to those in need.
For example, the arrival of user-friendly, efficient, relationship-based digital tools, such as P2P payment application Zelle or "virtual" debit cards, will motivate banks to re-enter smaller markets from which they had withdrawn. The use of digital services could reduce the costs of providing services.
The disruptive threat of financial services innovation is a good thing. It will allow consumers more access to quality banking, upon which to build their financial health.  And, it will keep the banks on their toes!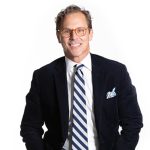 Josh Rowland is the Chief Executive Office and Vice Chairman of Lead Bank, a Missouri-chartered community bank with three locations, including the Kansas City Crossroads. Josh serves in multiple management roles at the Bank, including membership in the Bank's Executive Committee, Loan Committee, and oversight of the Bank's marketing and technology functions. He is also the President and CEO of Lead Financial Group, the holding company.
Josh was named a "Top 10 Most Innovative CEOs for 2018" by INV Fintech as well as ICBA 2018 Community Banker of the Year for the Central region. He is a featured speaker at national banking conferences; most recently Josh presented at Bank Innovation 2018 and Lend Connect 2018.
Josh received his Bachelor of Art degree, with distinction, from Stanford University and a PhD. in English Literature from Yale University. Subsequently, Josh graduated Magna Cum Laude from Boston College Law School, and prior to joining Lead Bank in 2008, Josh practiced law as a commercial litigator, focusing on securities defense work at two American Law 100 firms.
Josh currently serves on the boards of MOCSA (Metropolitan Organization to Counter Sexual Assault) where he is Vice Chair, the University of Kansas Health Systems Advancement, the Urban League of Kansas City, the Kansas City Art Institute, the Kansas City Symphony, and the Financial Services Committee of the Kansas City Chamber of Commerce. As a 2018 Mr. Kc Small Business of the Year Winner, Josh ie is also on the Greater Kansas City Chamber of Commerce board.