As technology continues to rapidly evolve and internal operations become increasingly complex, IT leaders are forced to continuously adapt and develop a new set of skills that goes beyond the realm of technical expertise that was previously adequate and acceptable for CIOs, IT leaders and technology strategists.
Historically, technologists of all levels could enjoy long, rewarding careers that focused solely on the development and demonstration of hard skills such as coding, project management, network engineering and database administration.  That is no longer the case.
Today's senior IT leaders are being challenged to expand their roles and more effectively align with their organizations to help differentiate and win in the marketplace.
The most influential technology executives have evolved beyond simply managing an IT department to also managing business strategy, in recognition of the fact that technology initiatives have also moved from supporting the business to becoming indistinguishable from the business.  As a result, CIOs and senior IT leaders have become connected and respected business leaders, working closely with executive leadership in the C-suite, lines of business, the board of directors, partners and technology partners.
Successful IT leaders create strategies and technology roadmaps that help organizations unlock the value of their data and leapfrog the competition. Oftentimes, this means that technologists must discard industry jargon and learn to communicate more effectively than in the past.  A new reality is now in place for CIOs and senior IT leaders who are expected to drive business outcomes, not just technology.
This evolution is readily apparent across all sectors and critical for the full realization of improved business outcomes.  The same expectation also extends to suppliers, vendors and distributors who wish to partner with organizations of all sizes for the fulfillment of their technology needs.  Effective alignment with strategy is a foregone conclusion, which means that everyone from the technology leader to industry partners must possess a strong set of soft skills that increases the likelihood of positive outcomes when working internally with business stakeholders.
Over the past decade, a greater focus has been placed on digital transformation and the business impact of IT, while conversely, expectations have also increased for CIOs and senior IT leaders to demonstrate more rapid returns on technology investments.
To meet these challenges, while also operating within significant budget constraints, senior IT leaders must identify and cultivate relationships with trusted industry partners who expand the scale of their IT departments and who are able to leverage their experience in working with organizations of a similar size and complexity to assist in the development of business cases and scenarios that help to effectively sell value propositions to stakeholders and decision-makers.
These internal stakeholders range from the CFO who is seeking solid justification for proceeding with substantial technology expenditures to the leaders of sales and marketing organizations who are operating under aggressive targets that require responsiveness, quick turnaround and flexibility from the IT department.
To measure the effectiveness of the central technology organization's alignment with the business, CIOs and senior IT leaders must devote a significant amount of their time to understanding a shifting competitive landscape, internal operational challenges, corporate goals and expected outcomes.
Each of these should be clearly mapped into a technology strategy and roadmap that is regularly examined and updated, as necessary, to reflect adjustments which are critical for ensuring industry differentiation or compliance with regulations and frameworks.  This rings true, whether the majority of system workloads reside on-premise or in the cloud and whether the IT leader represents the public or private sector.
The most successful IT leaders will also ensure that this evolution extends to members of their respective teams, which means an investment in ongoing training and team-building exercises geared at the cultivation of higher morale and the development of soft skills such as customer service and pitching new solutions to the business.
It also requires a higher level of empathy and emotional intelligence that encourages the avoidance of unnecessary technical jargon when explaining potential outcomes and a greater degree of patience when attempting to understand present business challenges or frustration from end-users, due to their dissatisfaction with current levels of IT service delivery.
Ultimately, the sustained success of IT leaders comes down to strategy effectiveness, creativity, customer satisfaction, alignment with best practices and a willingness to make changes quickly when the need arises.
Most important in this journey, is the acknowledgment that this is not a point in time exercise, but a new paradigm for the next generation of effective IT leaders.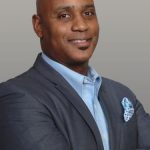 Vennard Wright is currently the Chief Information Officer (CIO) and Vice President (VP) of Operations for Iron Bow Technologies. As CIO/VP of Operations, he provides leadership and oversight for the information technology (IT), order operations and manufacturing functions. Prior to joining Iron Bow, his professional IT experience was comprised of multiple senior leadership roles which included serving as CIO for the Washington Suburban Sanitary Commission (WSSC), CIO for Prince George's County Government, Director of Technology for Hillary Clinton during her successful United States Senate re-election campaign and subsequent 2008 Presidential Campaign and CTO for Electronic Data Systems (EDS).