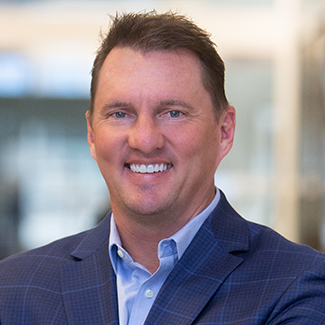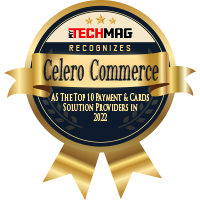 "Payments are all Celero does, so banks can leverage their investment in FinTech and win in their marketplace."
Innovation in financial technology is a continuous disruptor to the status quo of financial institutions maintaining market share extending beyond payments to deposits and lending. Most financial institutions currently or expected to struggle because of the fintech evolutions have subscribed to the value-added differentiation fallacy of their payment processing offerings for decades. Catching appears challenging, leading insurmountable.
FinTech companies and acquirers are now banks in today's market, leading to deposit, lending, and fee income push-through payments. They are attaining consumer checking accounts and lending information and threatening critical areas of profitability for community banks, essentially creating payments ecosystems that don't involve banks. For banks that don't offer payments as a core product, this means allowing competitors to take the lead on winning customer relationships and losing key deposit opportunities.
Celero simplifies the complexities of today's payments environment through modular software, product, and commerce platform offerings. In addition, partners are guided using a data-driven approach to maximize both client satisfaction and program earning potential. Their motto is 'high tech, high touch!' Together, we can lead in payments.
Celero has data mining capabilities and advanced reporting tools to help bridge the gap and help deliver the technology, transparency, and high-touch service banks need to retain customers. Celero helps banks take back control and identify valuable growth opportunities. The company believes that when a bank controls the payments, they gain control of the loan, the deposit, and the entire customer relationship, which keeps the money local and helps customers grow their business.
The investment required to keep pace with the fast-evolving payments ecosystem is immense and for the average bank to keep up with that investment and pace of learning is difficult. The bank may have a dozen treasury management products where payments are just one of many choices. To become an expert in FinTech payments is a significant investment of financial and human capital. Payments are all Celero does, so banks can leverage their investment in FinTech and win in their marketplace.
Under the aegis of Kevin Jones, CEO of Celero Commerce, the company has achieved great heights. He embodies the spirit of servant leadership and is keenly focused on the growth and well-being of his employees, company, partners, and customers. Unlike traditional leadership, where a CEO exercises power by being the one at the "top of the pyramid," Kevin's style puts the needs of others first. It helps people develop and perform as highly as possible. This culture of selfless leadership is one of the driving forces behind the culture at Celero.
Another of Kevin's qualities that makes him successful, he listens. Understanding the needs of the employees, partners, and the marketplace is key in Kevin's decision-making. Kevin helped spearhead Celero's "Financial Institutions Advisory Group," which invites a select group of banking leaders to meet to discuss product, reporting, continuing education, and growth opportunities for the year.
According to the steadfast leader, scalable solutions in the current market fit specific needs through modules or applications. From the cloud-based point of sale to field service management software, data proves that meeting the technology needs of a business is the most important component of maximizing lifetime value. Risk and service expense are diminished as a byproduct.
Celero offers several different relationship options with banks to meet them in their evolution into payments. Their advisory services are second to none, and we can collaborate with their bank partners to layout their product roadmap or support them as needed.
 The focus at Celero is on enabling merchants and partners to grow sustainably and with ease. In mid-2021, they proudly introduced their proprietary omnichannel payment gateway solution, Celero Connect, designed to help manage and grow businesses on a single platform. The Celero Connect platform offers a full range of payment processing and business management capabilities. It represents the future of payments, where cards can be accepted anywhere through virtual terminals, mobile phones, E-commerce, EMV, and contactless payments. Going far beyond card processing, Connect also gives merchants easy access to real-time reports, enhanced data, a customer vault, and much more.
Celero will continue to invest in technology and people to fulfill their high-tech, high touch promise to our banking partners for the days to come. In January of 2022, they just completed another acquisition, OMEGA Technology, that allows them to continue building the premier technology-focused commerce solutions offering for small and medium-sized businesses and financial institution partners and allowed them to add highly tenured people can execute on their high-tech high touch philosophy.