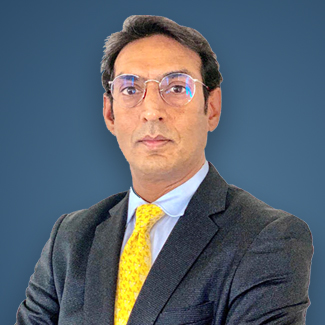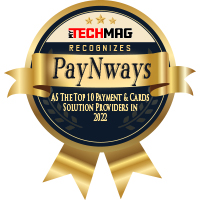 "PayNways focuses on simplifying, scaling, and synergizing payments – the seamless movement of funds – across the ecosystem by leveraging our extensive experience and cutting-edge technology."
Currently, the payments industry and ecosystem are under great disruption, and customers face the challenges of stricter regulations and an ever-changing landscape.
The pandemic reinforced major shifts in payments behavior: declining cash usage, migration from in-store to online commerce, adoption of instant payments, a decline in cross-border payments (a natural casualty of reduced travel and global supply chain challenges). The reduction in cash demand prompted banks to review ATM footprints and rethink their cash cycle management. Real-time payments play an increasingly important role in the global payments ecosystem supported by contactless/wallets and e-commerce. The majority of the countries are now moving towards active real-time payment rails. The B2B payment arena shows promising growth worldwide, with financial crime has seen an increasing trend in recent years and is a constantly evolving threat to the ecosystem.
PayNways enables its customers with financial infrastructure/platform for real-time, risk-controlled, fully monitored, and automated money movement. The infrastructure allows customers to Intelligently route funds across payment rails, optimizing for risk, cost, and speed to enable real-time payments. PayNways focuses on simplifying, scaling, and synergizing payments – the seamless movement of funds – across the ecosystem by leveraging our extensive experience and cutting-edge technology. Comprehensive payments processing platform conforming to high regulatory and security compliance standards with large-scale processing capability. Applying predictive risk intelligence to payments preventing returns and fraud. Identifying occurrences and reducing payment risk before it occurs, unlocking real-time funding through single API integration.
Under the aegis of Mohammad Ayaz, CEO & Managing Director at PayNways, the company has grown at an unprecedented rate. He is an advocate of high speed with surgical precision. Having a high degree of customer focus and solving customer problems is key. He has inculcated it in everyone at PayNways since its inception. According to Ayaz, in the present context, when each payment player in the industry is harping towards the greater customer pie, the secret to gaining customer share is through its retention and its confidence in products which can only be achieved when offered in unique and customized to each customer segment. Hence for customers to have the hybrid of ability and agility, PayNways is at the forefront of rationalizing the unique products offering in its Payments Hub, enabled with N-T0-N (multi-channel and multi-products with the ability to customize it to a specific customer segment) offering, which is the key to successful payments ecosystem for having a seamless movement of funds across the ever-changing ecosystem, respecting and aligning to the changing regulatory requirements and market(s) disruptions.
Payments Systems have been in markets for decades now, but the flexibility for change has been the greatest concern for customers. New and customized offering for each customer segment for rapidly changing customer demands, Customer retention strategy, needs new offering with shorter GTM (Go-To-Market) cycle time, all this needs a greater degree of platform flexibility and rich offering where PayNways have been able to successfully prove its edge over the other providers in the market.
The company's platform PayGlobal360™ provides and enables customer(s) Plug N Play financial infrastructure/platform for payments processing enabling new or existing institutions to set up, revamp, remodel or scale their business without the need to focus on the underlying platform and infrastructure. "What we offer is "Payments In A Box" for our customer(s) to ensure minimized TTL (Time To Live), so that they focus entirely on their core business functions," says Ayaz. "As the saying goes 'Seeing is Believing' and our platform / infrastructure provided to use for customers is 100% plug n play, the benefits are visible immediately and our product and services aligns to futuristic needs of customers. Extremely HIGH ROI for our customers, reducing the operating cost for payments processing by unbelievable high percentage with all the built-in safety factors for "All Stakeholders" of the Ecosystem."
As global payments are constantly evolving, making the network and ecosystems complex, the greater need for their simplification and the far greater need for simplified payments infrastructure and platform(s). PayNways intend to be at the heart of this ecosystem/network simplification and be the key provider of the platform and services available to each participant in the spectrum.