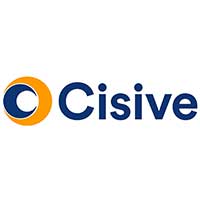 "Governed by a mission to mitigate risk for employers, Cisive empowers clients with actionable intelligence and clarity throughout the hiring processes."
In today's highly regulated environment and technology-driven landscape, employers are competing for top talent more than ever. As a result, they must focus on providing the best candidate experience, which normally means balancing compliance and due diligence with efficiency. Efficient processes that leverage the latest technology can determine whether an employer meets their hiring goals. With Cisive's technology, employers can have both without compromise.
For over 40 years, Cisive has provided tailored solutions to meet the unique requirements of their enterprise clients. Founded in 1977 as CARCO Group Inc., they launched their new brand Cisive in 2017 to keep pace with the incredible growth and clients' increasingly complex challenges for accurate information and insights to make confident decisions. Today, Cisive provides comprehensive global background investigations on potential and current employees, vendors, clients, and business partners. The company also provides drug testing, fingerprinting, I-9 and E-Verify, as well as onboarding services.
Governed by a mission to mitigate risk for employers, Cisive empowers clients with actionable intelligence and clarity throughout the hiring processes. The uniqueness of Cisive's pre-employment screening services stems from their unwavering focus on truthful reporting, legal compliance, and integrity of source material.
The company draws on its rich experience to offer the right solutions to enterprise organizations in highly regulated industries such as financial services. Cisive utilizes technology to automate processes where achievable by technology but also employs highly trained personnel for review of background investigation information at critical points. This approach provides clients unparalleled insight and the most accurate information while ensuring that they overcome employment background check challenges and bring the most qualified candidates on board.
Cisive's completely paperless pre-employment screening solution integrates pre-hiring screening and post-hire onboarding to seamlessly manage the entire lifecycle of employees. Alongside, Cisive's onboarding solution provides a real-time view of the status of current and past background checks and drug tests. The configurable dashboard easily manages tasks associated with the new-hire process. The intuitive applicant portal gives applicants an easy screening experience by guiding them through each step of the process. The portal features progress bars, an easy-to-read menu, on-screen text messaging, live chats, and phone and email contact options to help candidates complete the process smoothly.
In an instance, a company hiring over 10,000 employees per year was experiencing a time to fill with over 58 days for their hires. Much of that time was spent on manual, paper-based activities. Although background investigations and drug tests were a contributing portion of those 58 days, they were not a controlling factor. Since the length of their time to fill was making the company uncompetitive in the marketplace for talent, they elected to implement Cisive's Onboarding Portal to eliminate the manual, paper-based activities. Cisive's partnership allowed the company to automate many new hire processes while eliminating duplicate data entry and converting over 15 documents to an electronic format. With Cisive's help, the company was able to reduce their time to fill by over 17 days, significantly accelerating its hiring process.
More than 15 percent of Cisive's throughput is international work today, as they took their global background screening capability to the next level by acquiring the Pre-Employment Screening division of Blue Umbrella. They also procured PreCheck, the pre-eminent background screening company in the healthcare vertical, adding to their presence in transportation with DriverIQ, and railroad and vendor screening with eVerifile. These were major milestones in Cisive's strategy to provide true, global background screening capabilities for every regulated vertical. The company is now the top choice for Fortune 1000 companies.