INTRODUCTION
One of the biggest challenges of moving business digital is it exposes business to new threat around security and availability. The new post-pandemic world is going to be lot different from what it was when it went into pandemic. Many organizations have adapted to the new need and have moved critical applications over internet which they were resisting in past. Digitalization of organizations is on steroids, but this also opens new challenges on the cyber security front. With these applications available from anywhere it is also available to hackers readily. One of the biggest challenges that organizations face is how they are going to ensure availability of critical applications and key piece to address this is the DDOS mitigation plan that organizations have in place.
TABLE OF CONTENT
Type of DDOS Attacks
Built for Scale
Multi-Layered Defense
DDOS Protection Details
Instant Visibility and Sophisticated Controls & Managed Protection
About Indusface
Download Full White Paper Here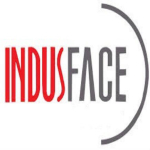 Indusface is a SaaS company which secures critical Web applications of 2000+ global customers using it's award winning platform that integrates Web application scanner, Web application firewall, CDN and threat information engine. The company has been mentioned in the Gartner Magic Quadrant and Forrester Tech Now report and is CERT-In empanelled as a trusted scanning vendor and is funded by Tata Capital Growth Fund.