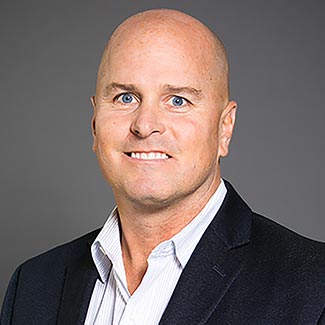 "If you have the data to know that your system is healthy and in proper working order – production yields can improve"
Data tells a story. It holds many valuable secrets. It can provide alarming or alerting pressure readings. It can send information about a leak or issue at a remote part of the system. Edge computing solutions from FreeWave take the complexity of data management and consolidate it into actionable information – so a customer can build knowledge about their system and save valuable resources and time by having all that information at their fingertips. From design to implementation – depending on the complexity of a network – FreeWave can have a working solution in place in a snap.
FreeWave – in its name alone – challenges the status quo. They strive to find solutions that help the customers do their jobs better. Their touchstone is how their solutions help create a sustainable world. The state of the planet demands new solutions. Environmental stewardship is at the heart of the work at FreeWave. Their passion comes from bravely forward-moving smart ag, digital oil fields, intelligent irrigation, smart cities, and other industrial environments. FreeWave's sensor technology and IIoT solutions connect data with life for remote operations through a single pane of glass. They call it Environmental IoT™. The best technology serves operational effectiveness and efficiency and the land they call home and future generations. This is their "why" every day.
"We are continuously looking at what connectivity technologies are needed to make the edge more efficient. We're investing in innovations and bringing them to market more quickly, expanding the markets we serve and committing to the core markets like oil and gas," says Kirk Byles, CEO of FreeWave.
According to Kirk, working around Oil & Gas upstream or midstream environments comes with inherent dangers. Allowing field personnel, the information they need about the system's health can positively impact all the things listed above. "If you have the data to know that your system is healthy and in proper working order – production yields can improve. If you have condition monitoring in place – you'll know if there are issues in any piece of the system and can even predict when there may be an issue (maintenance related)," he explains. "Having this data can make the difference between a safe workplace and one blind to risks and worker safety."
The favorite long-standing solution in the Oil & Gas industry is FreeWave's traditional FGR (which stands for 'Freaking Good Radio'). These radios are industry-built to withstand the rigors of challenging environments. They have recently expanded their portfolio to include solutions like FreeWave Edge, ZumLink, ModuSense, and the Fusion platform. The Fusion platform has addressed a key Oil & Gas pinpoint in remote site Oil & Gas connectivity by expanding its capabilities to include multiple communication options such as LTE, WiFi, Satellite, and way more. There are dozens of communication options for remote sites, none of which are ubiquitous, so the Fusion platform creates a network leveraging multiple radio options that coexist in the same network, creating a single pane of glass on which an operator can view and manage their data. "Our FreeWave Edge software platform compliments this by enabling high-speed edge polling, industrial protocol conversion, and data storage for higher quality data collection and guaranteed data delivery, no matter your connectivity challenges," adds Kirk.
For instance, Faulconer Energy reached a critical communications tipping point when its leased operational expenses climbed from a current and soon-to-be end-of-life alarming third-party system. The need for reliable IIoT solutions is becoming pervasive across the Oil & Gas industry, driven by the rapid adoption of increasingly cost-effective 'smart' sensors and devices developed to withstand rugged operating environments. After being exposed to the capabilities of FreeWave's Edge Platform, Mike Halladay, Faulconer Energy Production and Automation Foreman, recommended Faulconer upgrade their alarming system to leverage ZumLink 900 radios with Edge alarming. "FreeWave and Totalflow are the bread and butter that keep Faulconer operations running smoothly," says Mike. "We now have about 30 sites installed with the new FreeWave radios and are already seeing substantial positive impacts on labor costs. The new system delivers simplified radio deployments, provides almost instant real-time data on operations, and allows us to make decisions faster and work smarter.
Kirk's motto is 'never content,' which permeates FreeWave's innovations. The company is exploring different connectivity methods, adding to their single pane of glass dashboard offerings – analytics, predictive analysis, and AI-induced data "wisdom." "All things to keep our clients well-informed about the health and status of their systems in every industry that leverage Environmental IoT," elucidates Kirk.