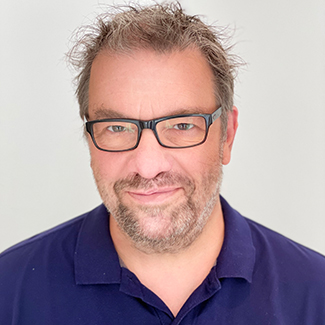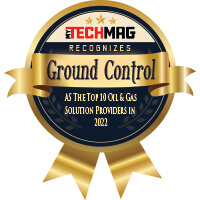 "Exception reporting really does open up a whole new world for optimization within the oil & gas sector. With the RockREMOTE, companies can significantly reduce their connectivity costs."
Analyst firm McKinsey & Company projected that advanced connectivity to optimize drilling and production throughput and improve maintenance and field operations could add $250 billion to the industry's upstream operations by 2030. Ground Control provides the connectivity organizations need to capitalize on these opportunities and has been doing so for the past two decades.
Ground Control specializes in remote connectivity – sending and receiving essential sensor data via cellular when available and reliable, and satellite in all other instances. "Ground Control is relatively unique in that we design, manufacture and customize our own satellite transceivers, as well as working with other leading OEMs such as Cobham and Hughes. This means that, when paired with our MNO and satellite airtime provider partnerships, we can always provide the best solution for our customer's requirements," says Alastair MacLeod, CEO of Ground Control.
It's core to Ground Control to keep investigating new technologies; a recent example of this is the company's RockREMOTE device, which has been designed for industrial IoT. With serial, ethernet, and GPIO connectivity to any IoT / M2M devices, it's ideal for legacy installations; but equally has powerful integrated processing, storage and security features that pave the way for edge computing. "The overall value and interest in IoT has exploded over the last few years, but many companies still fall at the first hurdle – connectivity. This is particularly challenging in industries like oil & gas where production facilities are out of cellular connectivity range, making satellite the only option – which can be expensive. With the RockREMOTE, companies can report reliably and accurately on exception. This simple change could make significant savings and extend battery life, even with legacy equipment in place," says Alastair.
Sometimes Ground Control delivers the entire solution; at other times, they are part of the operational ecosystem. In the case of field technicians and lone workers, the company's RockSTAR device is very popular. It transmits the location of an individual as frequently as every 15-seconds, is military-grade rugged, and has a battery life of 12 months. "Workers can send and receive short text-based messages like email, social media posts, and texts, wherever they are in the world, as long as they have a view of the sky," explains Alastair. "We have a similar fleet device – the RockFLEET – which enables effective asset tracking. Measuring vehicle payload, identifying early maintenance warnings, geo-fencing and optimizing routes; these features make it popular with our Oil & Gas customers."
In a broader asset tracking system, Ground Control provides the remote connectivity element. For example, a vast area network such as LoRaWAN collects sensor data, passing it to a gateway, which then transmits an optimized data packet via satellite or cellular. This is a highly cost- and power-efficient solution when multiple assets are spread across a relatively large site.
The company is actively involved in the IoT / M2M community. Part of the IoT / M2M Council's Board of Governors, they take a keen interest in what's happening in the broader industry. "With a clear sense of the art of the possible, we talk to our customers to understand their strategy. We're not solely interested in solving today's problems, we want to solve tomorrow's too, so we need to understand our customers' businesses intimately to predict what will become an issue in the future and create solutions to meet those demands," says Alastair.
It is pertinent to mention that Ground Control nurtures its partnerships. As long-term partners with leading satellite airtime providers such as Inmarsat and Iridium, they have access to the best and most flexible rates, which they pass on to their customers. Currently, Ground Control is focused on further developing their software platform Cloudloop, giving customers the ability to manage their devices and subscriptions remotely, and track their assets from a single cloud-base platform. The API-first platform allows customers to – "see where each of their devices is, review the data they're transmitting, and how much / how frequently they're transmitting it," explains Alastair. "It's a huge benefit to our customers to manage all of their assets and airtime in one place, as it means they can control costs and prevent bill shock. So this is a key investment for us," concludes Alastair.
About Ground Control
Established 20 years ago in 2002, Ground Control uses satellite and cellular technology to connect people and things, particularly within hard-to-reach, remote areas – from oil rigs to fishing fleets and first responders to forestry workers.
Ground Control designs and builds its own hardware covering the entire spectrum of connectivity requirements, with manufacturing facilities in the United States, and the UK.
The company's long-term partnerships with airtime providers such as Inmarsat and Iridium mean that it has access to the most competitive and comprehensive airtime plans, taking full advantage of their service evolutions in ways that make Ground Control's customers' challenges easier to solve.
Ground Control as it is known today, was launched when three leading brands – US-based Ground Control, and UK-based Wireless Innovation and Rock Seven – united to create a best-in-class technology and service provider in satellite and IoT.