INTRODUCTION
In 2021, manufacturing, distribution, and wholesale businesses are leveraging technology to capitalize on opportunities like the evolving B2B e-commerce market, which is expected to reach US$20.9 trillion by 2027. This white paper by Jesta I.S. explores five common challenges that many manufacturers, distributors, and wholesalers face, and how to solve them:
Process Automation
Flexibility and Integration
Product Sourcing and Procurement Metrics
Document Exchange
Data Visibility
TABLE OF CONTENT
ABSTRACT
INTRODUCTION
COMMON MANUFACTURING & DISTRIBUTION CHALLENGES
CONCLUSION
Download Full White Paper Here
CONCLUSION
Manufacturers, distributors and wholesalers are essential to the product lifecycle and, yet, they are traditionally slower to adopt new technology. As transparency, agility and scalability become more important to every aspect of the supply chain, manufacturers, distributors and wholesalers will need to innovate.
Download the White Paper to learn "How to Build a More Resilient Business with Product Sourcing, Demand Planning, and Procurement Optimization Technology."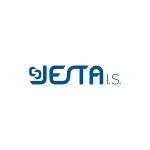 Jesta I.S. is a leading supplier of integrated software solutions for retailers, wholesalers and manufacturers specializing in branded goods, apparel, footwear and hard goods. The company was recognized as a Top 5 vendor in the 2020 RIS Software Leaderboard Top 20 master list. Jesta's Vision Suite optimizes omnichannel journeys and helps deliver seamless online and in-store shopping experiences to build customer satisfaction and loyalty. Our team of wholesale and retail experts is committed to helping clients get as much value from our Vision Suite solutions as possible.