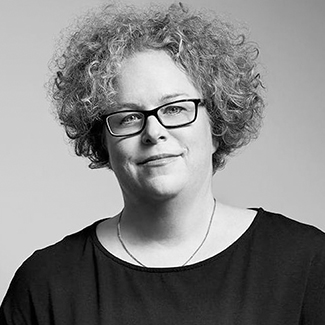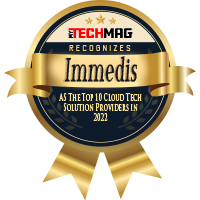 "Centralizing and standardizing international payroll with a global payroll solution offers immense benefits, unleashes the power of the HCM, and enables organizations to complete key strategic goals."
One of the driving forces of innovation in the industry and technology sectors is simplification. As technology and platforms evolved, enterprises built impressive but highly complex technology stacks, However, many of these suffer from poor integration capabilities, redundant systems, inability to gather and store data, and security vulnerabilities, to name just a few. Similarly, human capital management (HCM) systems underwent massive transformations with a drive towards centralization. What's still missing, though, is the connection between HCM and payroll, a relationship that is invaluable in terms of the wealth of data and strategic insights that organizations can glean from such a synchronization.
Connecting with HCMs to increase payroll's visibility and improve the employee experience 
Immedis leads the charge in global payroll solutions that connect HCMs, payroll, and finance systems and leverage process automation resulting in more efficient, timely, and accurate payroll outcomes. These integrations with payroll provide organizations with actionable insights on salary costs, global locations, pay equity, diversity and inclusion, and much more. Data insights that enable payroll to have a seat at the table as a true strategic business partner.
This partnership also means payroll can play a more critical role in the employee experience. Organizations today are under tremendous competitive pressures, and the ability to find, attract and retain top talent is more critical than ever before. Not surprisingly, a positive employee experience is a major competitive differentiator for organizations. Ensuring timely and accurate global payroll delivery plays a crucial role in a positive employee experience. After all, everyone at every level of the organization looks forward to payday!
Meeting the challenge of payroll with a global payroll solution 
Global enterprises can get overwhelmed trying to manage complicated payroll, tax, expense compensation, and reporting tasks. Adopting a single global payroll solution that provides the tools and capabilities to manage the process is ideal. Having a single source of global payroll truth means that CFOs can access with ease data and workforce analytics that facilitates workflow governance, optimize workforce and skill portfolios, operations, performance management, business analytics, and even more seemingly qualitative aspects of business management such as culture, diversity, and inclusion. The company can enjoy global oversight with a local granularity to compare apples to apples. With a shared currency, the data associated with payroll managed at a worldwide level can provide a consistent view for understanding the cost basis of key labor capabilities, opportunities for geographic arbitrage, alignment of payroll to productivity across departments and geographies, and the opportunity to identify areas where additional investment, training, and attention may lead to outsized benefit.
Immedis updates the Immedis Platform on an ongoing basis to ensure our customers continue to benefit from all their product innovations. One of the significant issues customers face is whether their information is complete and meeting compliance requirements to execute payroll successfully. This challenge is further exacerbated in the global payroll environment. To address these challenges, Immedis introduced Perpetual Validation, an industry-first innovation that enables customers to see any errors or missing data.  Identifying gaps in their data speeds up the payroll process and gives more control to the payroll management, which will incrementally impact the successful completion of the payroll cycle.
Immedis also recently completely redesigned the user experience, based on customer feedback and leading techniques, to follow the logical steps for payroll operation. This update that provides a  structured menu that follows the standard payroll process further augments the user interface to ensure our customers experience simplicity and ease, which is at the core of what we do at Immedis.
Immedis invests heavily in more advanced AI and ML techniques. While some global payroll solutions focus only on basic RPA to address underlying issues and technical/operational debt in the payroll processing areas, Immedis follows a different path. They believe that proper next-generation global payroll is only unlocked by delivering deep data behaviors aligning payroll as a by-product of world-class business operational practices. Using the combination of existing customer granular data alongside external referential sources, Immedis is driving two layers of predictive analytics and eco-system predictive. As a result, customers benefit from a consolidated view that allows for both local and global and scenario-based analysis giving higher or lower weighting to key criteria.