INTRODUCTION
Jesta has a robust suite of ERP products that drives omnichannel journeys from product design to direct-to-consumer deliveries. Our customers are global retailers, wholesalers and brand manufacturers of all sizes and verticals. When a new client implements one or more of our products, data integration is often required between the client's ERP and Jesta's products.
TABLE OF CONTENT
ABSTRACT
INTRODUCTION
SOLUTION
SUCCESS STORIES
CONCLUSION
CONTACT US
Download Full White Paper Here
ABSTRACT
This white paper describes Jesta's REST-based API. It elaborates on the reasons why the API was built, the architectural design decisions made during development, the API's features and capabilities, and the problems that the API is solving. The REST API has been used in several integrations for many Jesta customer implementations. Success stories are included on page 8.
CONCLUSION
Successful integrations using our REST API reinforce that the right design and development decisions were made based on years of integration experience.
Our API is drawing interest from existing Vision Suite clients and we anticipate that integration with future clients will be even faster and easier with enhanced performance.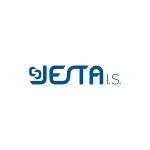 Jesta I.S. is a leading supplier of integrated software solutions for retailers, wholesalers and manufacturers specializing in branded goods, apparel, footwear and hard goods. The company was recognized as a Top 5 vendor in the 2020 RIS Software Leaderboard Top 20 master list. Jesta's Vision Suite optimizes omnichannel journeys and helps deliver seamless online and in-store shopping experiences to build customer satisfaction and loyalty. Our team of wholesale and retail experts is committed to helping clients get as much value from our Vision Suite solutions as possible.