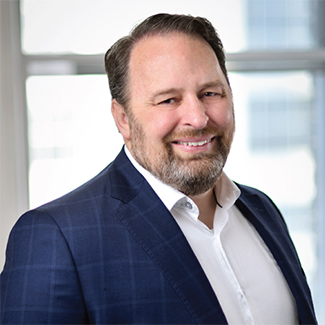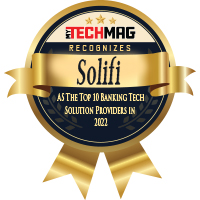 "We give you the agility to respond in real time and provide you with the ROI you expect"
Financial technology companies are at the forefront of enhancing the accessibility of financial services. As a result, conventional banks are challenged by increasing pressure to improve their service offerings. Both industries and users can benefit through collaborative initiatives between fintech companies and traditional banks. However, cross-platform friction, privacy, data security, and regulatory requirements are substantial hurdles to implementing open finance. By forming a robust network of banks and third parties, both financial service providers and consumers achieve greater transparency and convenience.
Solifi, a global fintech provider, offers software-as-a-service (SaaS) technology built on its open finance platform, which offers efficiency, accuracy and profitability for banks and other lenders that provide equipment, wholesale, working capital (asset-based lending, factoring), and automotive finance solutions. With Solifi's platform, users can modernize and protect their finance operations while offering high-quality customer experiences to grow their business. This powerful global finance technology brings together proven solutions for banks and lenders of all sizes in an easy-to-consume, pay-for-what-you-use, cloud-based offering.
It is pertinent to mention, Solifi is a combination of three companies that merged last year. IDS acquired two of the most trusted names in finance technology – William Stucky and Associates (WSA) and White Clarke Group – and continued their evolution as the world's leading provider of secured finance software technology. Unified under the Solifi brand, the company is using their combined knowledge and expertise to empower the clients with the technology they need to connect capital with potential.
Solifi also actively participates on industry association boards, committees, and councils – focused on awareness, advocacy, and action for the industries they serve. For example, Solifi delivers a global portfolio of end-to-end, integrated solutions to the automotive finance market, which many of the world's leading OEMs and financial services firms use. The company's solutions are so unique that third-party partners like BlackBerry have joined hands with Solifi to integrate their BlackBerry IVY™ with the company's open finance platform to drive new innovative, high-impact finance use cases for OEMs and automotive finance providers.
Solifi has gained momentum in the industry owing to being a one-stop shop to manage all of the customers' products – with one vendor and one system. The differentiating factors for the company include speed, agility, saving time and money to manage business today and futureproof for tomorrow; stay competitive; support technology at the pace of innovation. Owing to these reasons the company has grown from an annual or six-month release cycle to a monthly release. The advantage of this quality is that Solifi can react quickly to new regulations in the banking industry, for example, and make the change, which will benefit all companies.
"There's a lot of technology companies that can offer financial products or can be the middleman for other players in the financial area, but they are not able to fill a gap in the arena. We are helping financial companies in filling that void through technology. We're really helping them to modernize their technology and to stay very nimble and agile, and to be able to adapt their offerings and support that with technology, at the pace of innovation that we see with FinTech in general," explains Eldon Richards, CTO Solifi. "We have a brilliant technical team who collaborates with the client's team, work together to make sure that things run smoothly for customers."
For the days to come, the company wants to concentrate towards enhancing their services and solutions to assist their clients towards achieving enhanced ROI. Solifi has a lot in store for the future and has a vision to provide top-notch regulatory guidance and industry experience, along with guiding companies with powerful technology and proven expertise.