The telecommunication industry is growing steadily worldwide, with the global expenditure projected to gradually increase till 2024. It is safe to say that this industry is an integral part of the current IT setup.
When it comes to hiring a telecom provider, it can often get confusing because of the myriad of options available in the market.
The choice that you make must depend on the specific services you are looking for that align with your current needs. Plus, it is crucial to understand how exactly to hire a telecommunication service provider.
The following article will elaborate on the steps and ways to hire a telecom service provider. Moreover, it will also discuss some points you must keep in mind before dialing down on a single service provider.
What is a Telecommunication Service Provider (TSP)?
Before you go about hiring a telecommunication provider, you need to understand the primary forte of this service. In grade terms, a telecommunications service provider (TSP) is a company that primarily provides telephone and other related services. These other related services include local exchange carriers, competitive local exchange carriers, and wireless communication technologies.
These companies are responsible for the smooth functioning of all the communication services. For this very reason, such companies require a considerable workforce and have the maximum up-time.
Steps to Hire a Telecommunication Service Provider
Now that you know what exactly these services do, it is time to understand how you can hire one for yourself. The ideal TSP will depend on your business needs and objectives. Why?
It is because the right telecommunication service provider can help you communicate more efficiently within and outside your company set-up. Whereas on the other side, a wrong TSP can put a dent in your financial goals and hamper the effectiveness of your customer service.
To avoid the latter scenario, you must follow these three steps that will help you choose the ideal TSP for your company.
Step 1: Finalize the Telecommunication Needs of Your Company
Finding the answer to this question will help you connect with the perfect telecom service as per your needs. It is best to know the intricate details of your telecommunication needs so that you can communicate the same to the TSP fluidly.
To give a bit more structure to this step, here is a list of questions that you can find answers to get an accurate idea of your telecommunication needs.
How can your current and future business objectives affect your telecommunication needs?
Are you paying a justifiable amount for your current telecom services?
How do you see your company fairing in the next two to three years?
It is crucial to keep in mind that different TSPs offer varying levels of technology. So, there might be a carrier that offers a level of technology that better suits your company's needs.
Step 2: Get in Touch with Telecom Providers
The number of carriers available to you will depend on your geographical location. You should call in at least 3 to 4 telecommunication service providers to review your company's needs out of the available options.
Getting in touch with different service providers might take up a significant amount of time. However, it will help the carrier develop an accurate proposal for your services.
In addition, staying in touch with multiple telecommunication service providers will also allow you to compare the prices and technology offered by different carriers.
As you scout different carriers, it is advisable to consider the service providers with a proven record in customer service and account management.
Step 3: Finalize the Telecom Provider and Get in Touch with the Agent
It is better to get in touch with an agent than with a TSP representative. It is because a representative will only list down the benefits of the service provider. On the other, the agent will look for the best interest of your company.
In simpler terms, an agent will provide you with a more neutral point of view. At the same time, a telecommunication service provider representative will treat you as a potential customer and list down only the brighter and better side of their company.
The Connection of Cloud Environment with Telecom Services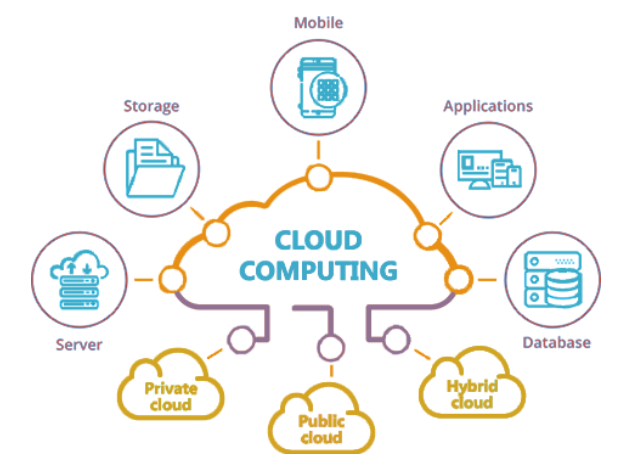 Source: Medium
Most companies are switching to cloud management nowadays. What does cloud management mean? It refers to a technology where all your business files are stored in a virtual location controlled by another company.
You can access these files remotely depending on your bandwidth and internet speed. Your internet speed, in turn, depends on your telecom provider. This is how your company's cloud accessibility is dependent on your telecommunication service provider.
Therefore, it becomes vital to decide which telecom service provider you should choose to facilitate your transition to a cloud-based management system.
You basically have three options in this regard.
Tier 1
These TSPs have the most extensive network and usually operate on an international scale. Examples include Verizon, AT&T, and level 3.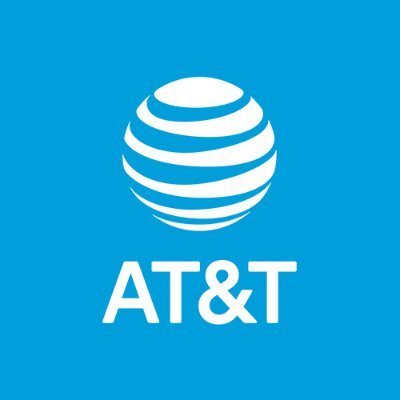 Tier 2
These companies usually resell tier 1 networks and have regional connections. Examples include Enventis Communications and Integra Communications.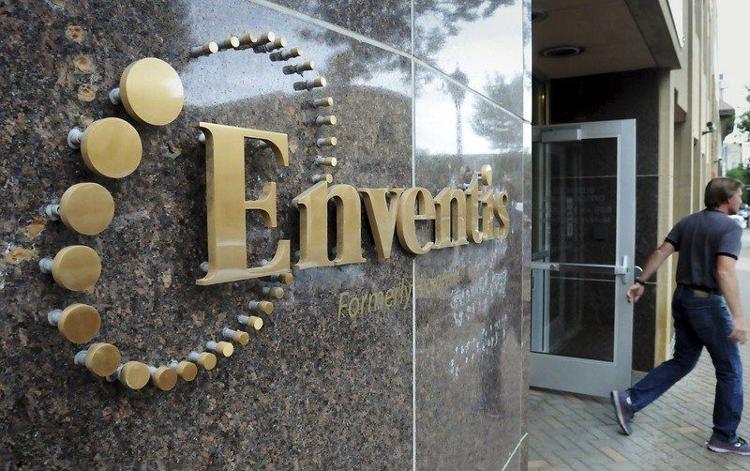 Tier 3
This includes your local cable companies that combine business and residential services on the same network.
Please note: The efficiency of your telecom service will vary according to your geographical location. For example, AT&T has a significantly more robust network in the Southeast and Midwest areas compared to the regions of Utah, Nevada, and Wyoming.
Factors to Consider While Choosing a Telecom Service Provider
Now that you know precisely how to go about getting a TSP on board for your company, it is time to look at the expectations that the chosen carrier should fulfill. From supporting cloud management to providing seamless customer service, there are several services that an ideal telecommunication service provider should offer.
i). Security and Network Reliability
You must ensure that your chosen service provides you with a fully converged, IP-based, and optical technology network. This means that the network should support the coexistence of voice, video, and data communication.
However, the security of a converged network often comes under the scanner. Therefore, you must ensure that your TSP provides you with added protection to make your network fully secure and reliable.
ii). Cost-effectiveness
An ideal TSP should pay for itself in the long run. This means that the benefits reaped from the network should, at least, be equivalent to the amount of money spent on its installation. You need to think of the bigger picture while getting a carrier onboard to make this happen.
For it to be a viable investment, your TSP should help you keep your existing customer base intact and create more prospective revenue streams.
iii). Transformation to Cloud Management
A telecom service that provides high-speed internet consistently can allow a company to shift to a cloud environment. This allows an organization to save money by reducing physical hardware costs and facilitating access to software technologies for even those employees who work remotely.
iv). Improve Management
A good telecommunication service makes it easy for you to keep a tab on your resources. With features like audit control, centralized management, and asset allocations, the ideal telecommunication service provider can help you assess the gains and losses of your company with precision.
Frequently Asked Questions
1. What all comes under telecommunication services?
Mostly, telecommunication services include telegraph, radio, telephone, satellites, closed computer networks, television, video telephony, and the public internet.
2. How much internet speed do you need for your organization?
The internet speed requirements differ from company to company. To simplify it for you, it will majorly depend on the following factors How many applications and software need to be handled? How many employees are supposed to share the network? And, how efficient is your chosen cloud management system?
The internet speed requirements differ from company to company. To simplify it for you, it will majorly depend on the following factors
How many applications and software need to be handled?
How many employees are supposed to share the network?
And, how efficient is your chosen cloud management system?
3. How much does a telecommunication service cost?
The total price charged by your service provider can be broken down into three types of costs.
Direct cost or the cost needed to provide the service like the wholesale charges of the internet rental.
LRIC – This refers to Long Run Incremental Cost. It is a cost that service providers incur in the future to deliver one incremental unit of traffic.
FAC – It stands for Fully Allocated Costing. It is calculated by taking the entire spectrum fees, capital cost, direct costs, commercial costs, and network investments and dividing all this by the expected traffic. This calculation, in turn, brings out the total cost to serve the customer.
Final Words
All the above points and steps should help you dial down on the perfect telecommunication service provider as per your needs. It is essential to get a consistent and reliable TSP irrespective of whether you have a small business or a large company.
A top-notch TSP would not only allow you to communicate more efficiently within the organization but also help in better grievance solving. Moreover, it will auger for better data management and accessibility with the help of a cloud management system.
A final piece of advice for getting the ideal TSP would be to ask for a reference period from your selected provider. This will help you compare the actual service provided with the performance that the carrier vouched for.
Read Also:
Gracie Johnson is a Senior Content Writer at MyTechMag. She is an enthusiastic learner and loves to explore all the areas of technology.