Various factors, like the COVID-19 pandemic and restrictions on travel, have increased the importance of the telecommunications industry. Technological advancements in the smartphone, mobile infrastructure, and wireless connectivity are expanding the scope.
Simultaneously, fixed connections continue to be a vital service, with the number of users increasing by 75 million.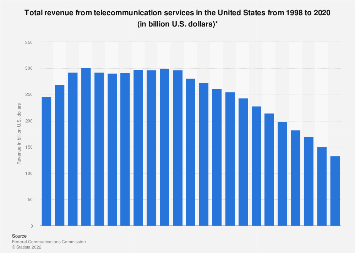 2020 perhaps saw the highest revenue growth in a long time for the telecom industry in the United States. With the Federal Communications Commission (FCC) declaring a third-round auction of the 5G spectrum, the United States is pacing its 5G internet connectivity.
Evidently, this is opening new career opportunities for telecommunication engineers. Read the following post if you're interested to know about the prospects of telecommunication engineering.
What is the Job Role of a Telecommunication Engineer?
Telecommunication engineers are experts in electrical and electronics engineering. Their primary function is to handle telephone networks or anything related to broadband telecommunications.
A telecommunication engineer has other responsibilities, such as designing, installing, and maintaining telecommunications equipment in the facilities. This includes expertise in complex electronic systems, such as fiber optics.
Telecommunication engineer jobs require various roles that include:
Managing telecommunications systems and overseeing their proper functioning
Providing technical advice on said telecommunications systems
Identifying the user needs and mobilizing pre-existing technology to handle those needs
Documentation of the plans, user requests, feedback, activities, reports, etc.
Allocating resources, programming features, and designing networks
Assessing the performance level of the systems for improving their capabilities
Coordinating telecommunication activities throughout
Preparing a budget for purchasing electronic equipment and the purchase itself
Telecommunication engineering jobs candidate has varied roles to play. The primary role revolves around installing and maintaining telecommunication equipment and lines. They are often required to test new electrical equipment to identify specifications and make error assessments.
The government sector also offers various telecommunication engineering jobs. This usually requires them to work on federal electronic devices, such as secure communication systems and satellites.
Required Skills for Succeeding as a Telecommunication Engineer
Telecommunication engineering jobs require applicants to have some common qualifications and skills. This includes:
A bachelor's or associates degree in information technology, electronics repair, or related programs
Equivalent experience in the field of telecommunication
Certification, like CCNA, CCNP, etc. that verifies the networking knowledge of the engineer
Experience and expertise in designing and installation of wireless LAN, WAN, LAN, and WWAN
Expertise in all software applications related to telecommunication systems
Expertise in handling all operating systems and network
Technical knowledge of internet protocols and network hardware
Now that you understand the role and required skills for telecommunication engineering jobs, take a look at the top 10 jobs in the USA in the following section.
Top 10 Telecommunication Engineering Jobs in the USA
There is no doubt that the telecommunication industry is booming in the USA at the moment. With AI technology taking over the world, it also transforms telecom function and optimization.
Below you can find some of the top jobs offered to telecommunication engineers for your reference.
1. Telecommunications Technician
Source: Betterteam
Telecommunication technicians help establish all communication systems. They do so by helping install, modify, and upgrade telecommunication systems and all other related equipment.
They are also the first line of defense when there is any technical fault. For this, telecommunication technicians run diagnostic tests and ensure the absence of exposed wires.
The field provides good job scope as there will not be many job losses in the future either. According to the Bureau of Labor Statistics (BLS), the maximum job shrinkage in this field will be about 4%.
2. Telecommunications Operator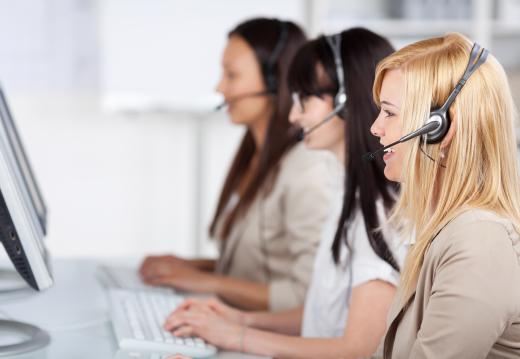 Source: WiseGeek
Telecommunication operators are the bridge between companies and customers. They provide all types of telecom solutions to meet the growing customer need. Their primary duties involve answering customer queries and routing the ongoing calls.
Moreover, they also need to provide customers with specific information about the relevant products and services. In addition, they need to receive and record the ongoing calls on behalf of the companies.
Multi-access edge computing and the advent of private cellular networks mean new job opportunities for telecom and network operators.
3. Telecommunications Manager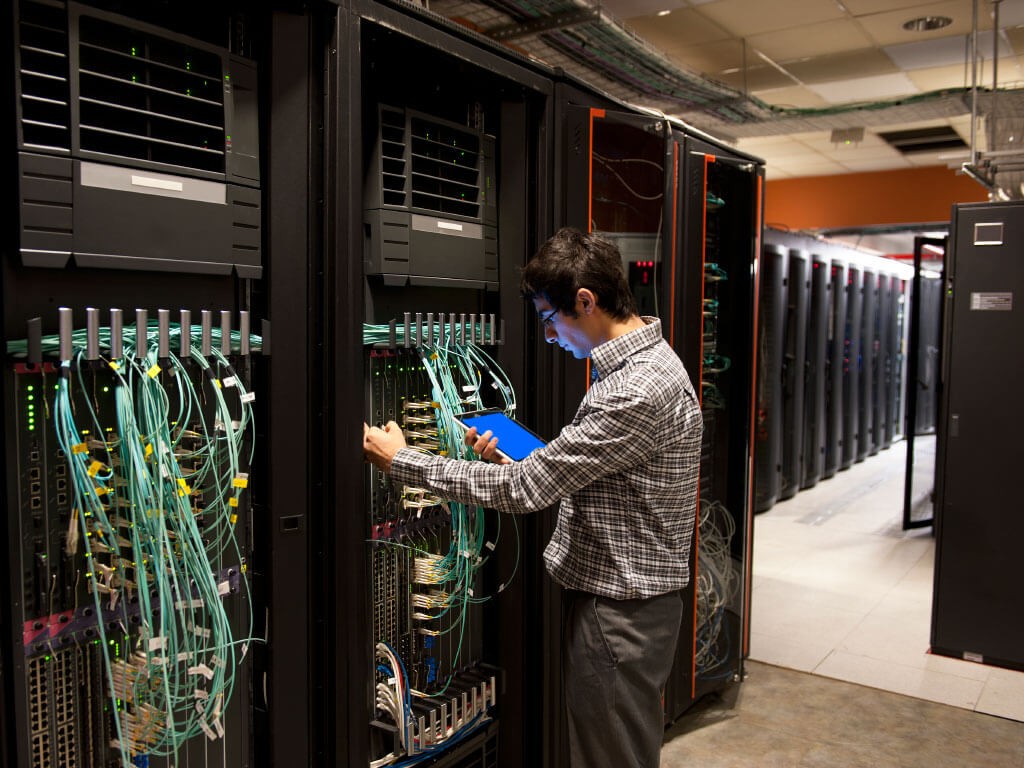 Source: CanadianBusiness
Telecommunication managers need to supervise and manage an organization's entire communication infrastructure. This means daily supervision of the machinery, such as tablets, mobile phones, fax machines, etc.
The telecom managers are responsible for the seamless function of all machinery. They also install, configure, and maintain the LAN and WAN systems and network software programs and hardware.
4. Fiber Maintenance Support Engineer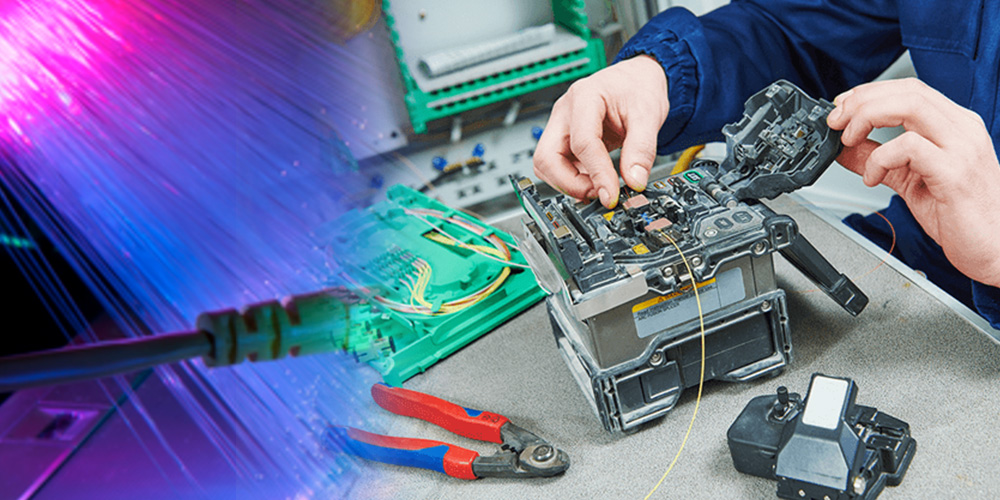 Source: Genexx
The fiber network technician is a maintenance support engineer responsible for setting up all the telecommunication equipment. Their job is to install the cables, internet connectivity, and telecommunication devices for multiple service providers.
They are the people who keep all your cable installations fixed and functional. With the fiber optic market showing significant growth in the USA, this type of telecommunication expert is in high demand in terms of telecommunication engineering jobs in the country.
5. Digital ICT Manager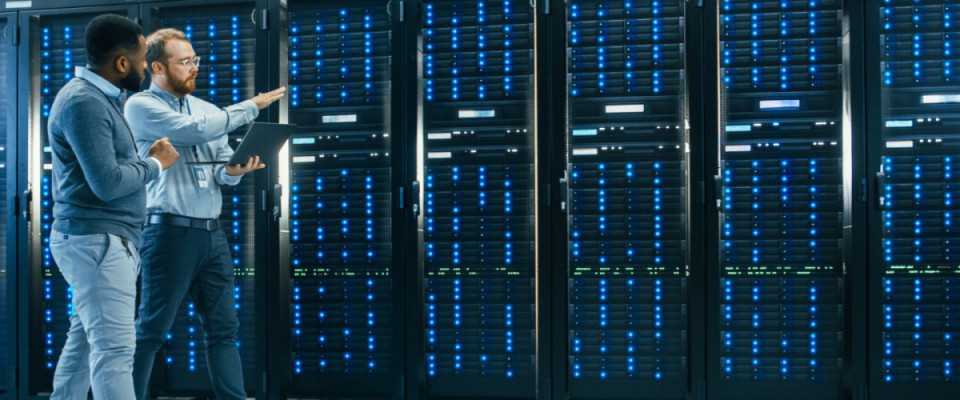 Source: YourCareer
The Information and Communications Technology (ICT) manager is the person responsible for providing expert advice and technological solutions. They ensure that organizations adhere to the best practices with respect to technology.
They are also behind the implementation and development of various business solutions. According to the Bureau of Labor Statistics, this profession has a lot of scopes as well.
6. Electronics Engineer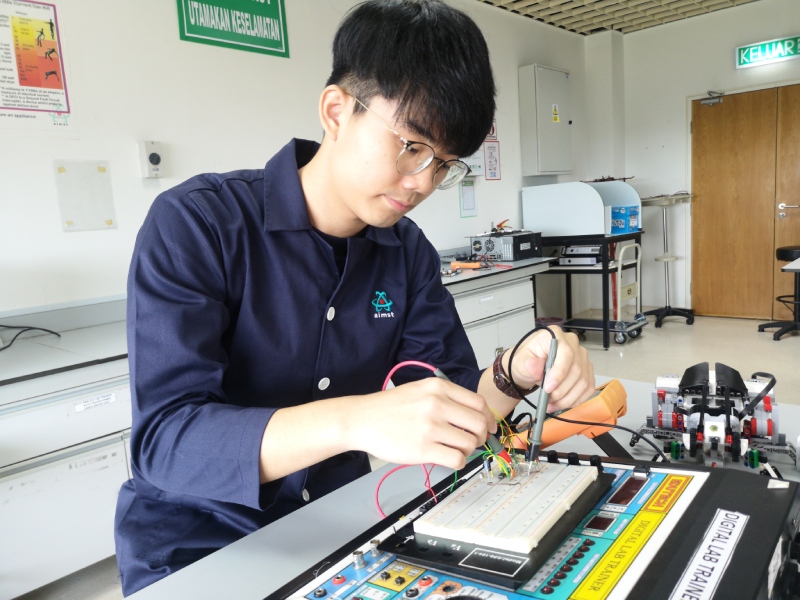 Source: AimstUniversity
Electronics engineers design, develop, maintain, repair, and test all electronic devices. This is crucial for the telecommunication sector, as it mainly relies on electronic devices. Electronic engineers also conceptualize and supervise the manufacturing process of broadcast and communication systems.
This is a highly in-demand career. According to the Bureau of Labor Statistics, the prospect in this particular telecommunication engineering jobs field is expected to grow by 7% in the future.
7. Network Planning Engineer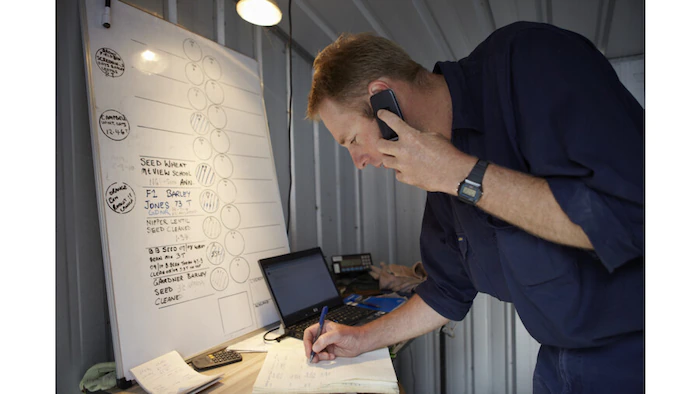 Source: Ericsson
The primary job function of network planning engineers is to maintain and manage internal and external networks. They require to establish and develop all computer networks within an organization.
They are also helpful for upgrading and configuring computer networks that involve both software and hardware systems of the company. When any employee in the organization needs troubleshooting, this is the person they go to.
8. Telecom Systems Engineer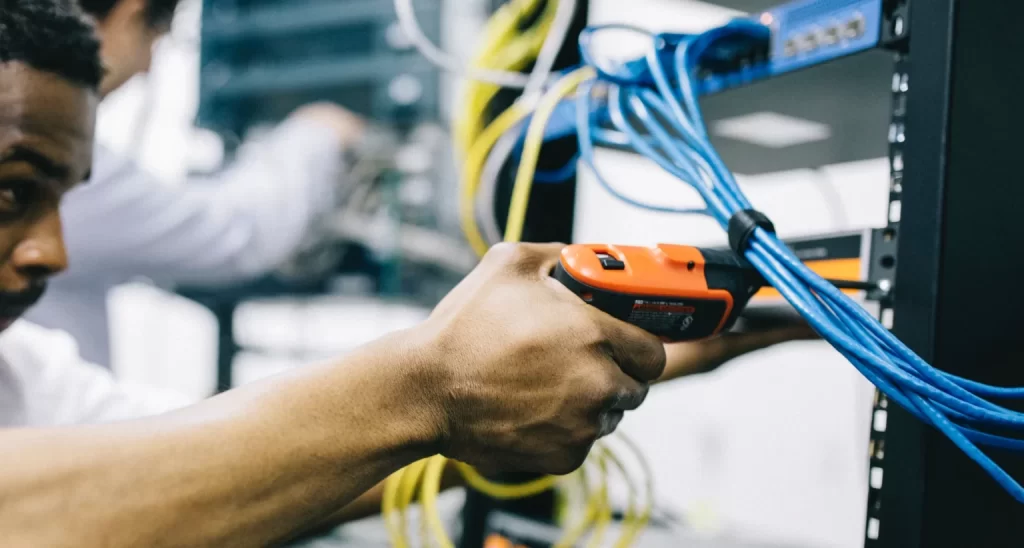 Source: FactsTea
When it comes to IT-related infrastructure, consider the telecommunication systems engineers as the backbone. They are responsible for the security, performance, and design of computer networks. In addition, they also supervise the proper integration of the telecom devices and services.
9. Technical Support Engineer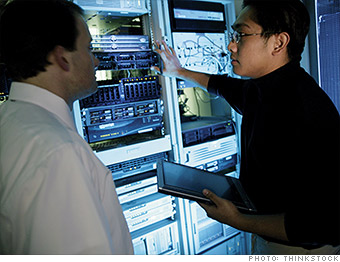 The technical support engineer deals with all technical problems that may arise with a product or service. They need to configure and install computer systems and diagnose and solve all software and hardware issues.
With the constant expansion of the telecommunication industry, the demand for this type of telecommunication engineering job expert will increase as new systems arrive. A technical support engineer can grow in their career to become a network controller or even an IT project manager.
10. Technical Director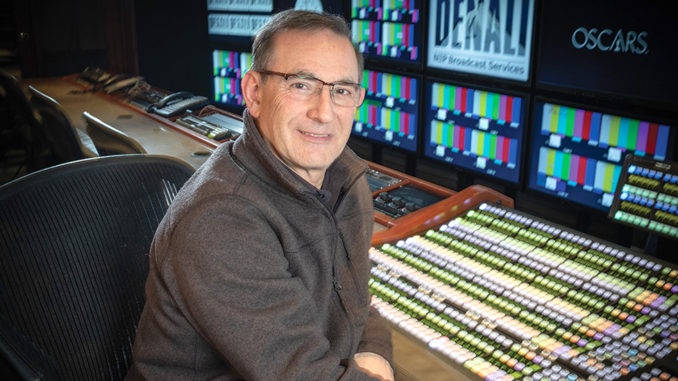 Source: Cinemontage
The telecom technical director is an apex-level officer who has many years of experience and deep knowledge of the field. Their primary responsibility is to operate and manage all electronics and equipment while supervising ongoing efficiency.
Their role is more computer-based, and you need a solid knowledge of all programming languages to qualify to be one.
Frequently Asked Questions
1. Is telecommunication engineering a career worth pursuing?
Yes, telecommunications engineers are required in many areas, like television, satellite, radio, internet, and optical fiber. With AI entering the world of telecommunication and the scope for 5G intensifying, this is a promising career with unlimited prospects.
2. What do telecommunication engineers have to do?
Telecommunication engineers are required to design and supervise telecommunication equipment and facilities. This includes everything from installation to maintenance of the systems and even planning a budget for their purchase.
From old telephone service utilities to optical fiber cabling, and even microwave transmission systems fall under the expertise of a telecommunication engineer.
3. Are telecommunication engineers in demand?
With constant technological evolution, the demand for electronics and communication engineers is at an all-time high. This is true not just in the USA but worldwide, as every organization entirely relies on electronics and communication.
According to the Bureau of Labor Statistics, this growth is going to continue till 2028, as there will be more telecommunication engineering jobs in the telecom and utility engineering services.
4. What scope does telecommunication engineering offer?
Telecommunication engineers are responsible for handling and managing all types of electronic circuits. They are required to design, develop, and research cable systems and satellites. Even mobile phones, radio-wave technology, and the internet rely heavily on the efficiency of these technicians. So, there is sufficient scope for them in the coming years.
Conclusion
Telecommunication engineering jobs come with plenty of opportunities for telecommunication engineers in the USA. Looking for the right job opportunity can help you land a promising career for yourself.
It is best to increase your experience with additional certifications and small-time jobs before you can land the big ones, though. Keeping an eye on the latest trends in the industry and staying updated accordingly will help you boost your career.
Gracie Johnson is a Senior Content Writer at MyTechMag. She is an enthusiastic learner and loves to explore all the areas of technology.