In this age of digital transformation, it would be a waste of technological advancements if the healthcare industry faces a supply chain crisis. With simple tweaks and support from an expert, the entire industry can improvise the workflow.
Concordance Healthcare Solutions is one expert who streamlines the supply chain and effectively reduces costs. The entire team is dedicated to boosting the workflow of hospitals, laboratories, and community centers.
This article breaks down the anatomy of how CHS is solving the problem. Read on to know more.
Concordance Healthcare Solutions – All You Need to Know
The true essence of healthcare service is positively impacting people's lives. A system where the customer is the center of everything and fulfilling their needs is the priority. This is the type of system Concordance Health Solutions trying to create.
The organization focuses on a smooth transition no matter what changes occur in the technological, physical, or digital domain. Be it a government-certified care center or surgical facility, the expertise as a widespread distributor maintains the supply chain dynamics.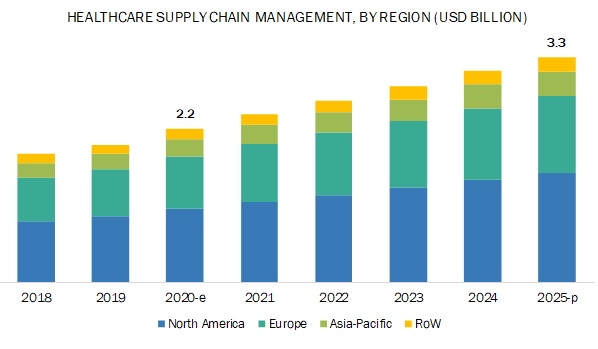 Source: MarketAndMarkets
Below is how Concordance Healthcare Solution plays a pivotal role in healthcare supply chain management.
i). Contract Management:
The supply chain gets disrupted easily when contracts don't fall into place, and there is a breach. Third-party expertise is required to keep everything intact and let it function smoothly. Contracts have a crucial role in managing costs and negotiating with the supplier.
ii). Technology & Analytics-Driven Operations:
Looking at the data gives a clear insight into the process, and a projection can be created for every number. This allows the organization to reduce the amount of money going to waste on unnecessary orders and also plan things uniformly. Concordance Healthcare Solution does day-to-day data analysis that helps create the strategy and simplifies the supply chain process.
iii). Inventory Management:
An essential pillar of the supply chain is its inventory which requires professional management. Service providers try to collaborate with the suppliers on behalf of hospitals and organizations. This keeps the communication activities, and there is no pitfall in the supply chain network. Once the inventory management is sorted, 50% of the work falls into place.
iv). Reducing Order Errors:
When experts like Concordance Healthcare Solution manage the orders, the chances for error become minimal. The scope for reordering or waiting for the correct order is none. This ensures no delay in the supply chain, making it more efficient. Digitalization and order management over web applications sort out the significant loopholes in the supply chain.
v). Sustainable Pricing Strategy:
Pricing strategy is the backbone of growth in supply chain management. Using the right software and accounting tools will give a clearer insight into the improvisation needed. Concordance Healthcare Services has prioritized creating systematic pricing that will fetch profits in the long run.
Concordance Health Solutions has excelled in the departments mentioned above. It would be an experience of a lifetime to get associated with the team and contribute to the healthcare system.
Below are some details on what it looks like to have a career at Concordance Healthcare Solutions.
Concordance Healthcare Career Benefits
Apart from a competitive package, the organization also provides a competitive environment to grow and expand skillset. The human resource of Concordance Healthcare Solution is its most significant asset, and here are a few reasons to become a part of the CHS family.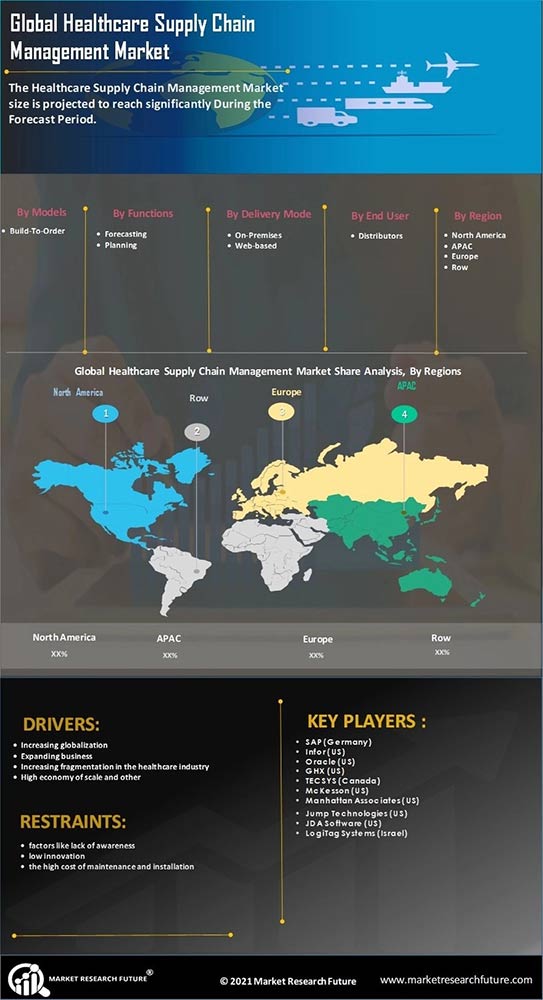 Source: MarketResearchFuture
a). Company Culture
The company practices authenticity individually, and every decision is result-driven. As much as our work is customer-centric, it also ensures that employees are given the space to feel confident about their work. CHS's work culture is full of respect, integrity, and dedication toward the empowerment of our clients and customers.
b). Employee Benefits
At Concordance Healthcare Solution, the focus is not just on impacting and improving patients' lives but also on employees. The company has curated a comprehensive plan for its employees that includes the following benefits.
Medical expense coverage that includes dental and vision check-ups or treatment
401(k) Savings plan for each employee that is eligible for benefits after retirement
Insurance coverage for short or long-term disability
Sponsorship for vacations, trips, and other leisure activities
A particular convenience shop for retired or active employees with an exclusive discount on items
Employee assistance program along with health and wellness sponsorship
These are a few of the many benefits that add to an individual's career if they are associated with Concordance Healthcare Services. Let us explore the kind of diversity this company has among its employees.
c). Inclusivity in Hiring
The company is driven by highly skilled individuals irrespective of their physical fitness and intelligence quotient. The workplace includes every individual based on their competence and caliber. The company has a tie-up with agencies that bring in human resources from diverse backgrounds and provides opportunities to differently-abled people.
There are specific positions open for people with the required skillset. CHS also looks after the accommodation for these people and creates a safe residential and professional space for them.
d). Honoring Military Veterans
At Concordance, the military veterans receive the due honors they deserve, and there is a fine line of service for them. The company focuses on empowering the veteran healthcare facilities so that their life as a civilian remains as smooth as serving individuals.
All types of support are included for veteran affairs medical facilities, and the supply chain management is managed professionally. With every associate receiving so much help from CHS, let us explore the quality of services they have to offer in the next section.
e). Concordance Healthcare Service Offerings
Concordance Healthcare Solution offers various services to uplift and strengthens different sectors. It allows the hospitals and organizations to remain focused on their patients without worrying about their inventory, storage, or emergency needs.
The company has a special consultant sales team for its medical devices and equipment alongside an ever-active team to cater to emergency requirements. Let us look at the four major service domains that the Concordance team actively supports.
f). Inventory & Storage
Inventory management is one of the most challenging areas to look after in the healthcare supply chain. A concordance helps provide expert human resources, warehouses, and logistics support to customers and clients. This team works relentlessly towards systematic distribution, equipment installation, and transportation of the supplies.
g). Concordance Capital
This is a particular domain that looks after the renovation and execution of small to medium-scale projects in different organizations. A skilled team will handle the project management of their customer that will look after furnishing, setup, construction, and renovation. The team is dedicated to facilitating the best services and taking them towards completion.
h). Concordance University
The company has a partnership with Medcom that empowers the nursing and hospital staff with educational support. This domain looks after upskilling, training, and testing related to the products in the hospital.
The staff access complete courses to help them understand and practice the latest technologies with an effectively planned curriculum. The course is accessible anytime from anywhere and can be pursued at an individual's convenience.
i). Emergency Preparedness
Concordance has a strong record of coordinating with equipped teams to cater to emergency needs. Whether natural or artificial disasters or simply an unpredictable pandemic, the team handles everything efficiently.
The agencies and CHS staff network is so strong that any crisis can be tackled smoothly. There are custom plans available for the clients throughout the year, and they can be activated as and when required.
Below is an account of additional services offered by CHS.
Concordance Healthcare – Additional Areas of Expertise
The Healthcare industry has broader horizons that are worth exploring. Hence, one has to remain flexible in terms of services to cater to the rising needs in the hospitals and community medical centers.
Below are some of the additional areas of expertise that CHS offers to its customers.
Starting from furniture to equipment and their installation, the CHS team lets you do your work without worrying about these simple matters. Every corner has the device and furniture needed there, and the team of experts checks for installations.
Empowering the educational resources by supplying the best machines, kits, and resources for them. Every individual associated with the healthcare industry gets to use professional equipment and get hands-on training for the same.
Concordance Healthcare Solution acts as the distribution hub in a particular area by directly patching up with the manufacturer at a reasonable price. The ultimate goal is to simplify the supply chain and allow the organizations to focus on improving the quality of services.
Let us look at what other people have to share about their experience with Concordance Healthcare Solution.
Concordance Healthcare Employee Reviews – Genuine
Based on reviews received from multiple employees, CHS has become an excellent workplace. The workplace culture is healthy and supportive for people of different backgrounds. Some of the workplace habits consistently loved by the employees are
Supportive and appreciative environment
Timely release of payments
Flexibility in rules and regulations
Welcoming staff
Systematic management
FAQ (Frequently Asked Questions)
1. Is it an excellent place to work at?
Yes, the company has a healthy & welcoming environment.
2. Is the salary good enough?
Yes, the company compensates somewhat based on each person's skill set.
3. What efforts does the company make to maintain inclusivity?
The company works with an agency and hires people with disabilities. It also provides accommodation for such people to create a safe space.
4. How is the work pressure at the company?
CHS is a fast-paced company with rising demand for its services, and sometimes the work is more than usual.
Conclusion
In the light of all the facts described above, it can be concluded that Concordance Healthcare Solution is a pioneer in empowering healthcare organizations. The company takes care of everything related to the supply chain and maintains the flow of the healthcare industry.
Read Also:
Gracie Johnson is a Senior Content Writer at MyTechMag. She is an enthusiastic learner and loves to explore all the areas of technology.