If you want to boost visitor traffic and encourage conversion to paying customers, website optimization is a necessity. A brand that meets user expectations will always experience high levels of engagement and gain more money from organic traffic.
However, optimising a website is a complex process that can be managed by a powerful content management system (CMS), such as WordPress. The platform has cemented its reputation as one of the most trusted CMS with features like:
In-built tools to check if your content is SEO-friendly
24-hour chat support from Monday to Friday
Customizable experience to cater to seasoned professionals and beginners
Robust security features like password protection and SSL certificate
The reliability of the software is further accentuated by notable brands using it on their websites. Here is a list of 25 well-known companies that use WordPress.
1. Microsoft
In collaboration with WebDev Studios, Microsoft shifted various blogs and websites to WordPress in 2018. The primary reason for the migration was investing in an open-source platform rather than the company's platform to reduce costs. Some of the Microsoft products that use WordPress are: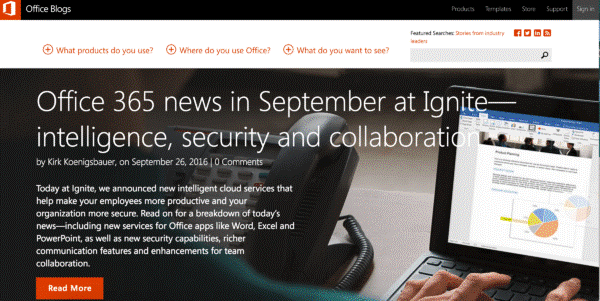 Skype
Office Blogs
Windows Blogs
News Centre
Why Microsoft
2. Meta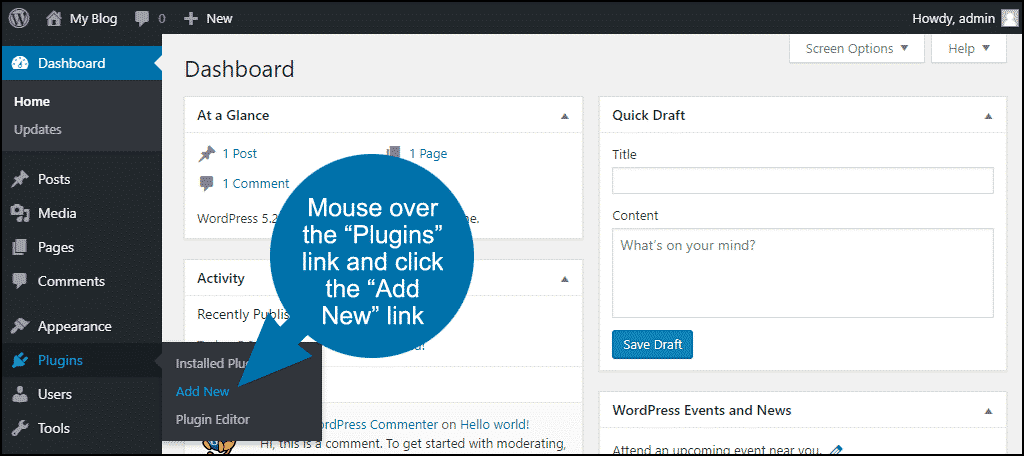 The Meta Newsroom is the ideal website for keeping up with new technologies and trends. Additionally, it displays significant declarations and the most recent brand developments. WordPress provides the best platform for managing website traffic from all over the world and encourages flexibility with personalised themes.
3. Sony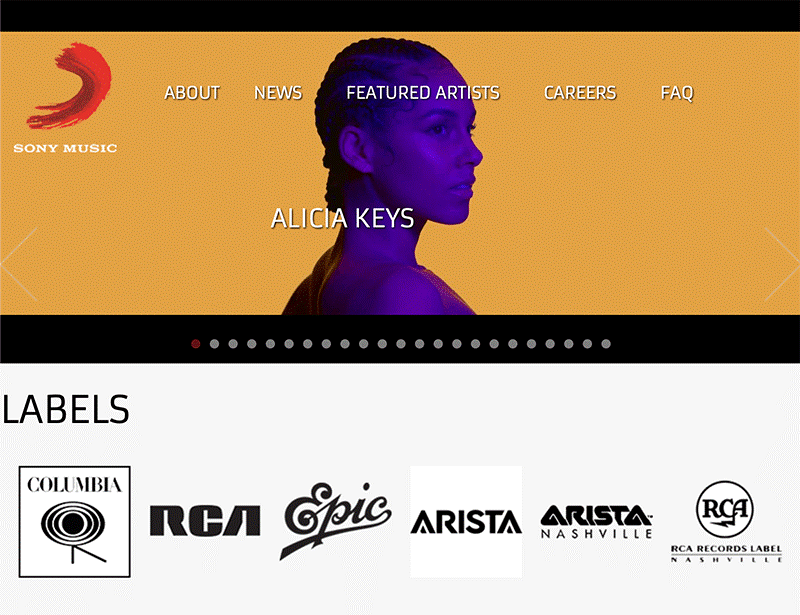 This Japanese technology giant is one of the most renowned companies that use WordPress. Sony powers up its PlayStation blogs and music platform using WordPress and associated plug-ins. The brand has also integrated its Twitter account with WordPress to direct users to the forum and increase their followers.
4. TIME Magazine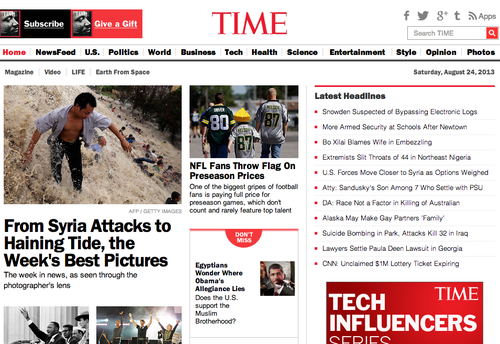 TIME partnered up with WordPress VIP in 2012 when the then-growing magazine launched its popular column 'Person of the Year.' The managing editor of TIME.com, Cathy Sharick, credits the decision to the ease of accessibility and uniformity provided by the CMS to ensure a consistent reader experience.
5. TechCrunch
Starting with a three-person engineering team, TechCrunch relied on the services of WordPress for the delivery, caching and overall handling of the content. In the later years, it decoupled from the WordPress backend to create its own front end using a React app.
The brand also used WordPress architecture to create a paywall for its website to encourage users to subscribe to them.
6. The Rolling Stones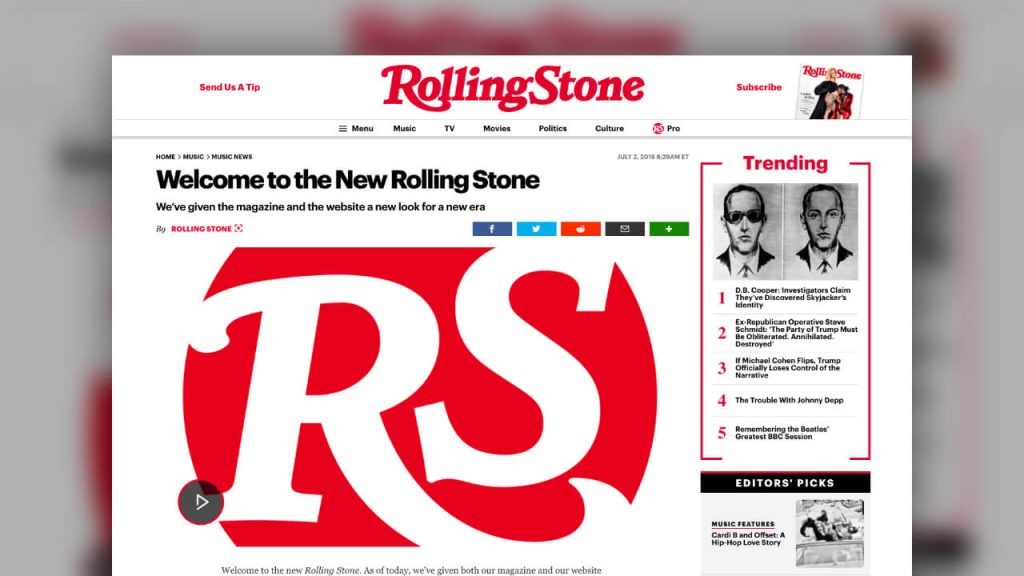 The renowned popular-culture magazine shifted its entire operations to WordPress in 2018, when the Penske Media Corporation acquired it. The motivation behind this shift was that WordPress provided an enterprise-grade core platform that promoted scalability and provided efficiency tools to maximize ad revenue for the evolving brand.
7. TED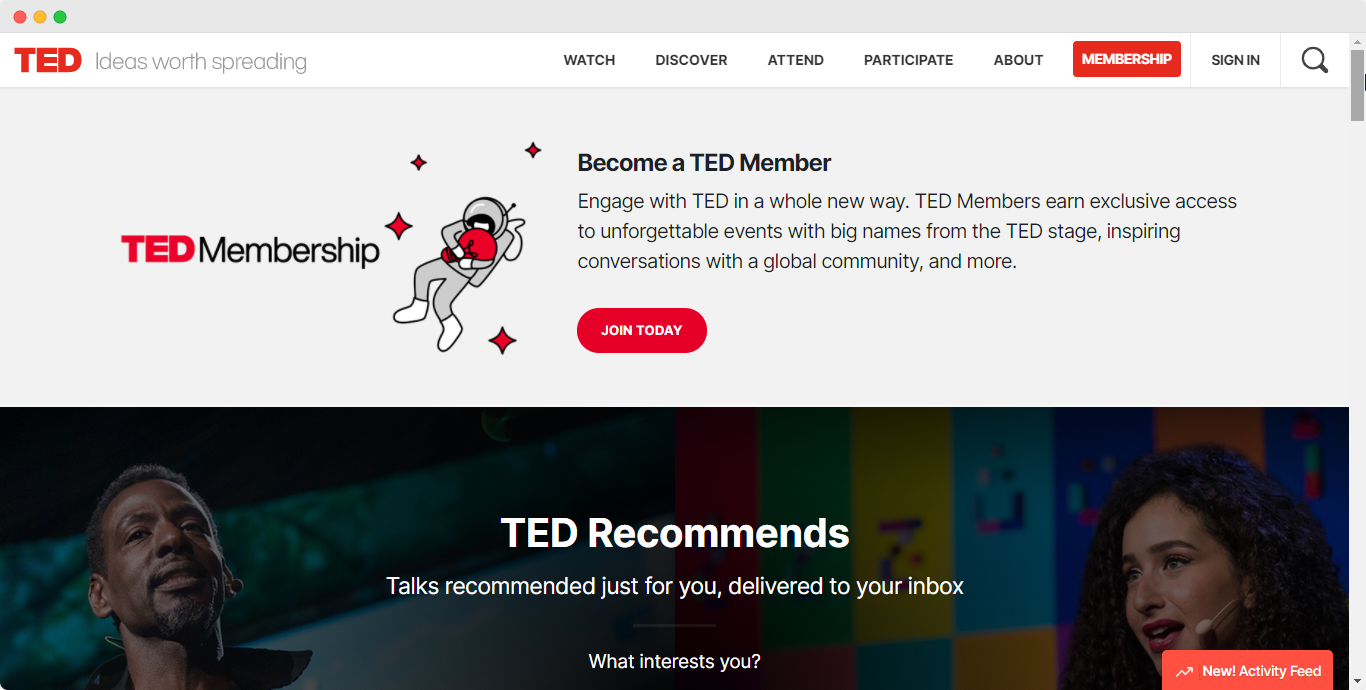 TED has provided a platform for motivational speakers to connect with the masses since 1984. The non-profit organization uses WordPress to publish the TED blogs, a site dedicated to discussing the company's talks and conferences.
8. Etsy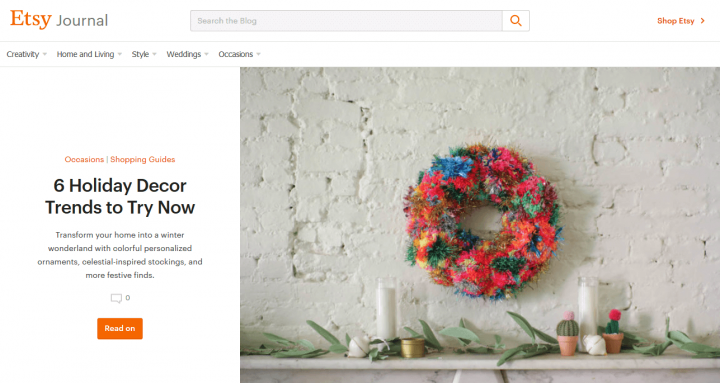 Etsy has established itself as a trusted brand for hand-crafted materials from creators worldwide. The Etsy Journal is a platform that uses WordPress, where it discusses creative and unique gift ideas for users.
9. Vogue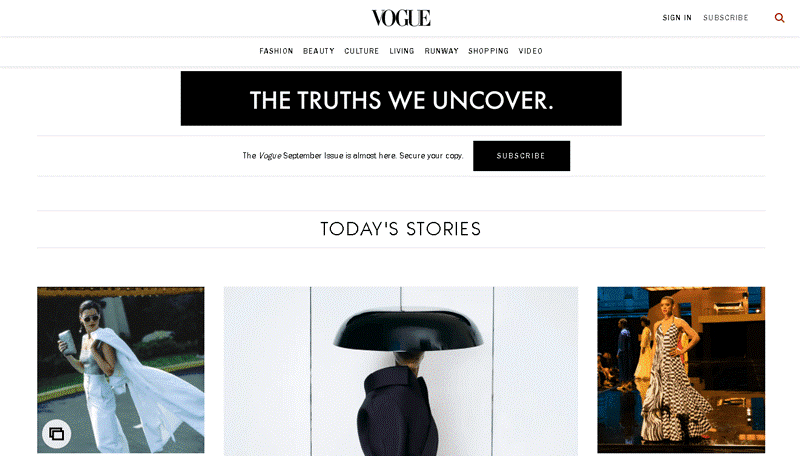 The web application of the renowned lifestyle and fashion magazine leverages the WordPress Rest API. The latter is an upcoming feature that allows users to access WordPress without installation. It relies on JavaScript to assist in creating interactive web pages, as done by Vogue.
10. BBC America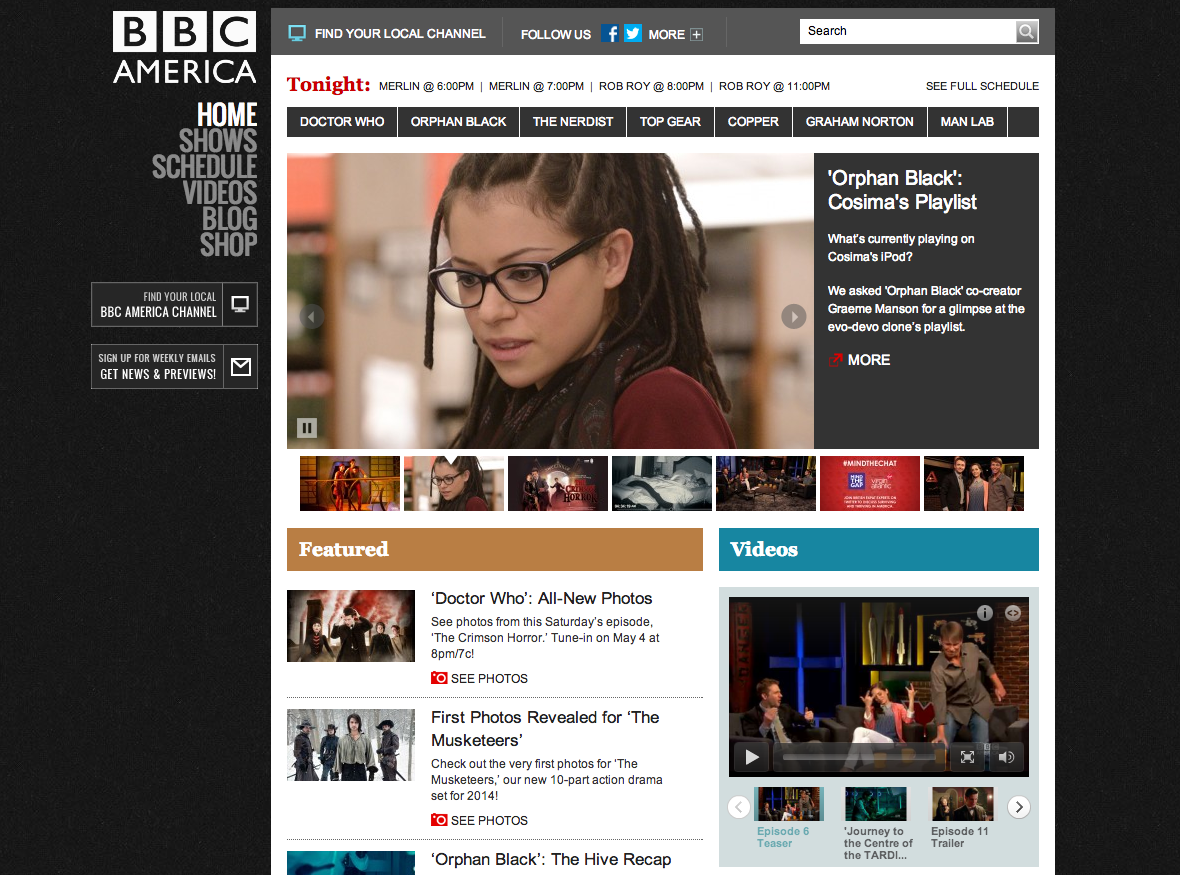 Notable Television company BBC America uses WordPress multisite, which uses a single WordPress dashboard to manage multiple websites. These platforms have the flexibility of sharing the same plug-ins and themes, allowing for a consistent user experience.
11. The Walt Disney Company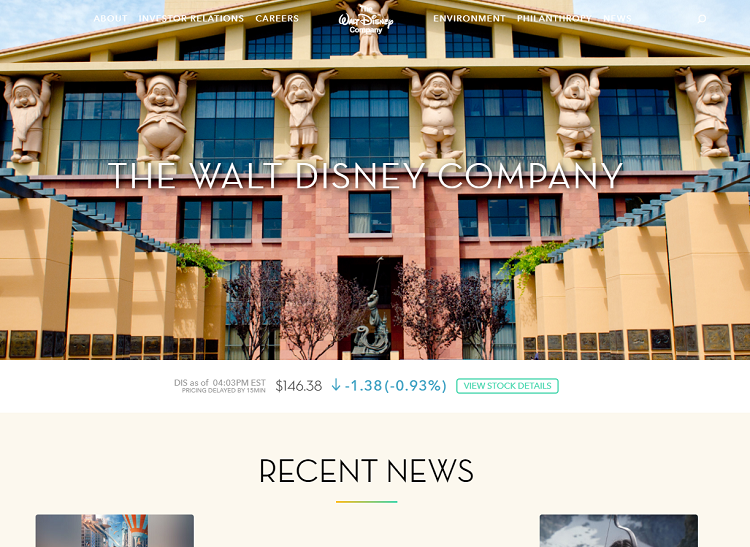 The primary website for the production giant uses WordPress to design custom-made themes to accentuate its appeal. It also comprises a clean interface to enable user-friendliness and make it more accessible.
12. Mercedes-Benz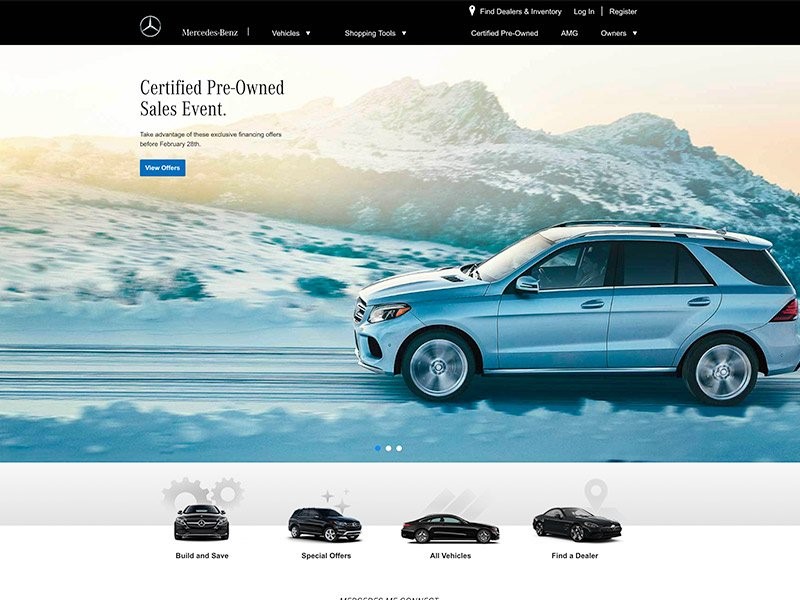 The distinguished automaker focuses on using high-quality multimedia, like short videos and images of its vehicles on its websites, to increase customer engagement. Mercedes-Benz leverages WordPress's built-in media library to enable straightforward categorization and editing of its media with a single platform.
13.The New York Post

The New York Post partnered with WordPress and Alley in 2013 to ease its transformation into digitalization. The collaboration triggered its evolution as the brand benefitted in the following ways:
Formed new sister websites
Eliminated the requirement for a separate CDN
Increased transparency of visitor metrics
14. Reader's Digest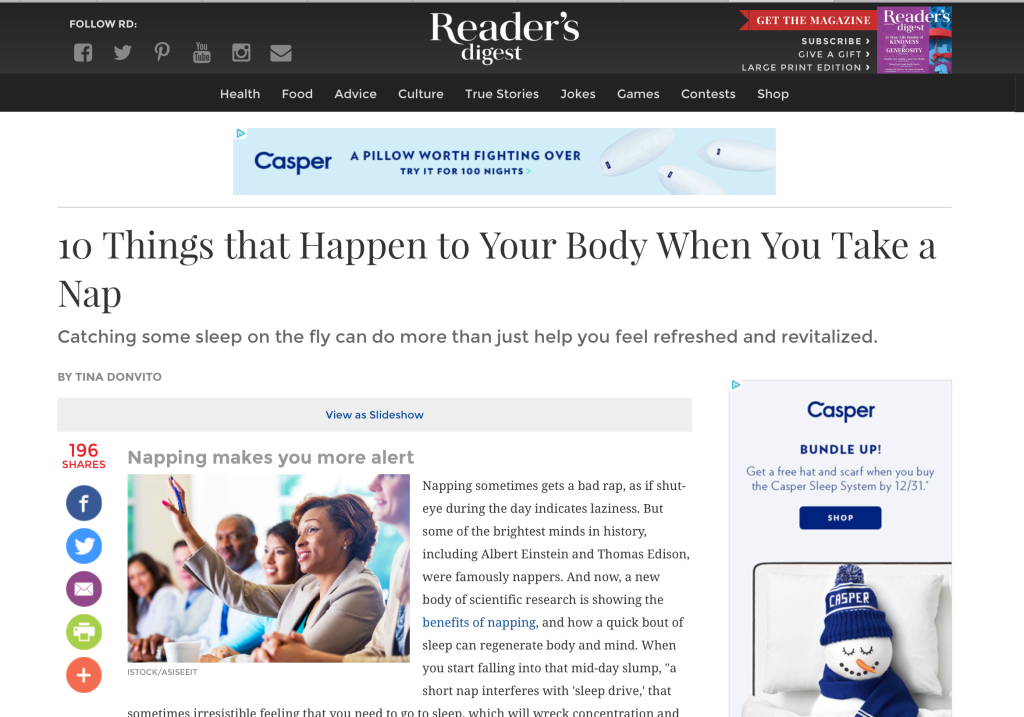 The century-old family magazine continues to enjoy popularity among American households. Hence, it was no surprise that incorporating WordPress helped optimize the website with customized themes, shortcodes and custom plug-ins.
15. The Obama Foundation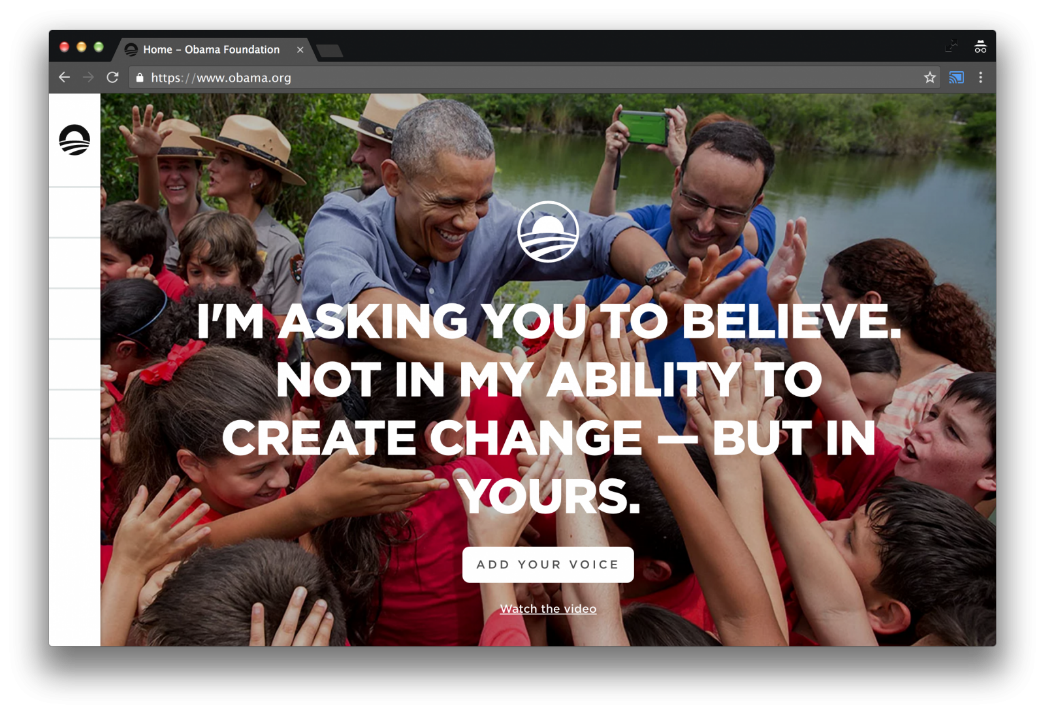 The 2021 annual report of the Obama Foundation claims to have served over 300,000 young people through their initiatives. As such, it is no surprise that the website uses WordPress CMS to leverage its media library and robust tools to make the website as user-friendly as possible.
16. Mozilla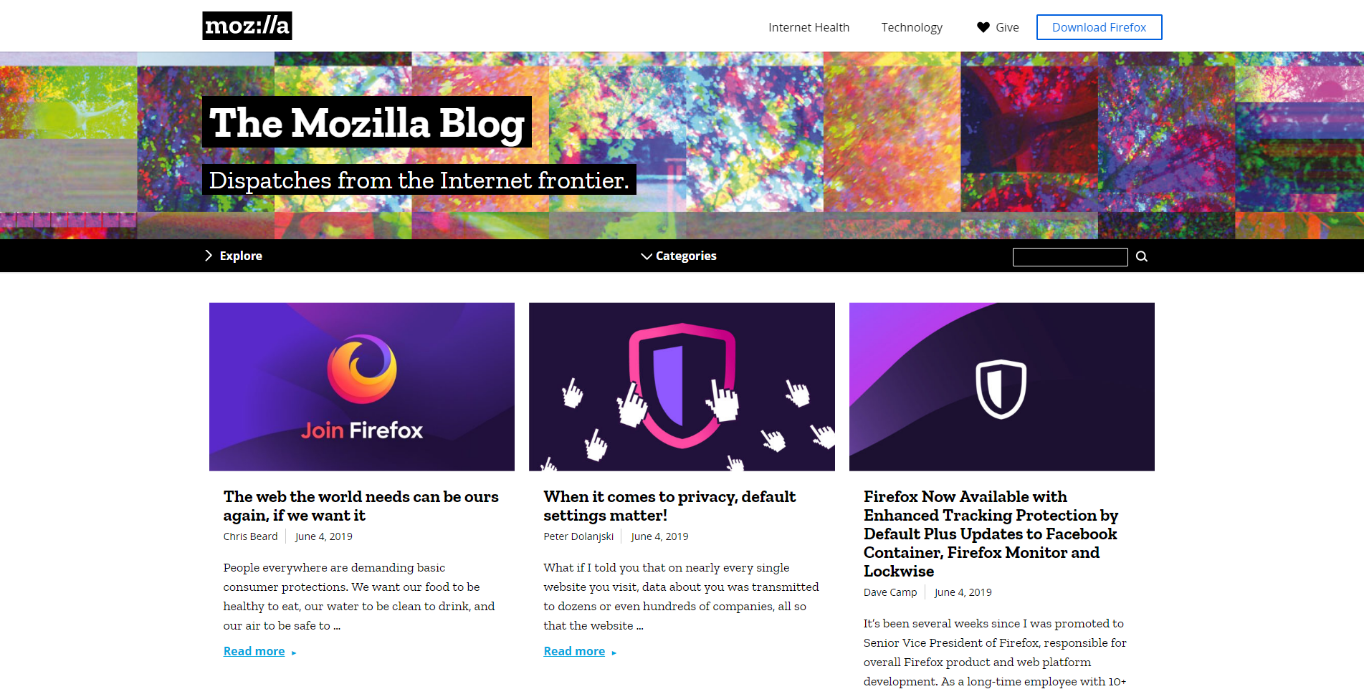 Mozilla is among the companies that use WordPress to power up their blogs. The blog provides insights into the latest happenings worldwide. WordPress assists Mozilla by offering security and integrated publishing tools to fulfill their requirements through a single CMS platform.
17. CNN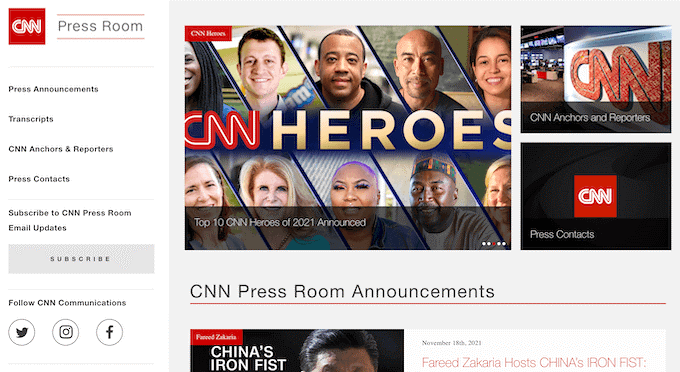 CNN Pressroom, the official website for the company's public relations team, uses WordPress VIP to release information like press statements and fact sheets. With VIP, the news website benefits in the following ways:
Automated backups every hour
Robust security to prevent vulnerabilities
Built-in CDN to promote faster website loading
18. Angry Birds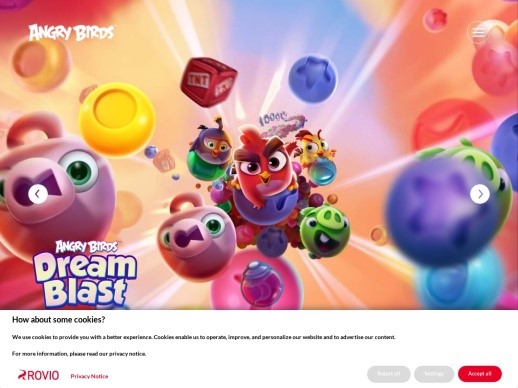 The popular game-turned-movie franchise garnered a lot of popularity, compelling the creators to use WordPress to create a website. WordPress CMS has allowed the website to gain more user acquisition and played a valuable part in amassing a total user base of over 4 billion, while revenue of over $116 million has arrived just from the games.
19. Usain Bolt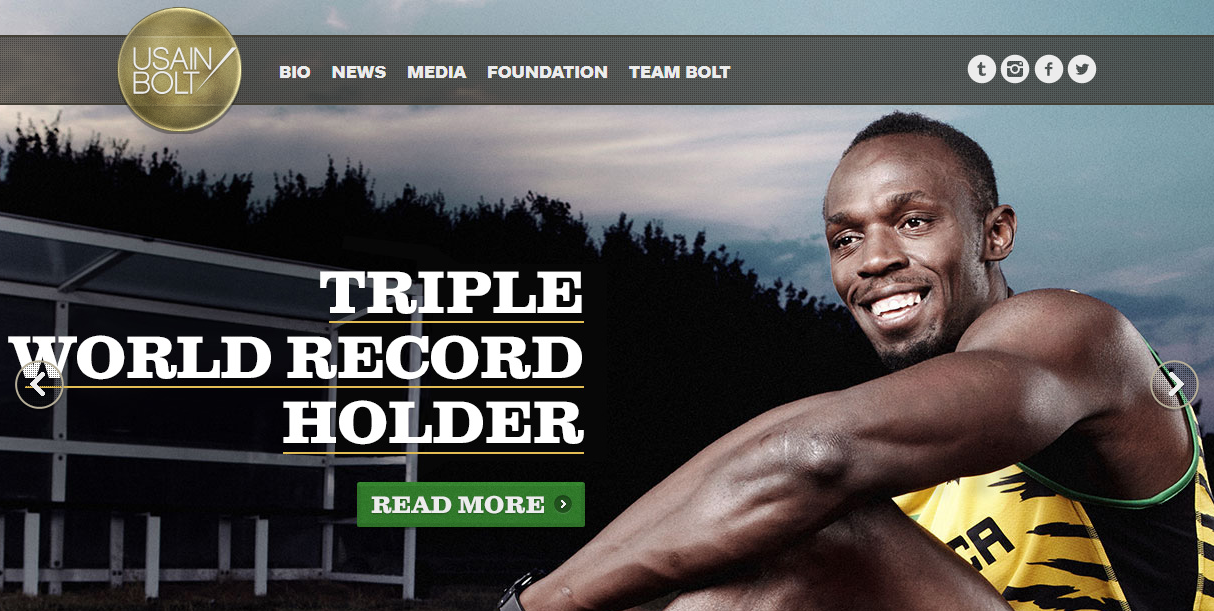 The famous athlete is no less than a brand, as he used WordPress to design his website. Apart from being a record-holding athlete, he is also a brand ambassador for notable brands and heads the Usain Bolt Foundation to assist individuals with mobility issues.
20. Flickr
The international video and image hosting company uses WordPress for photo and resource-heavy blogs. Since the addition of excess images can add bloat and slow up the website, Flickr relies on WordPress's in-built tools like image scaling and compression to deliver a smooth experience to the readers.
21. The Smithsonian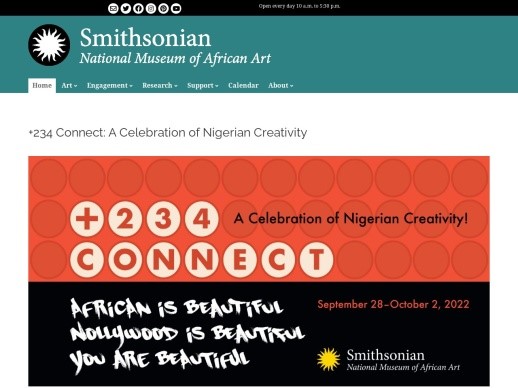 Using WordPress for the Smithsonian National Museum of African Art, the renowned institution has optimized the website to handle increased traffic. It has also leveraged in-built WordPress tools to add features like an interactive calendar, mega menus, and image sliders and offer a gateway for donations to the museum.
22. Target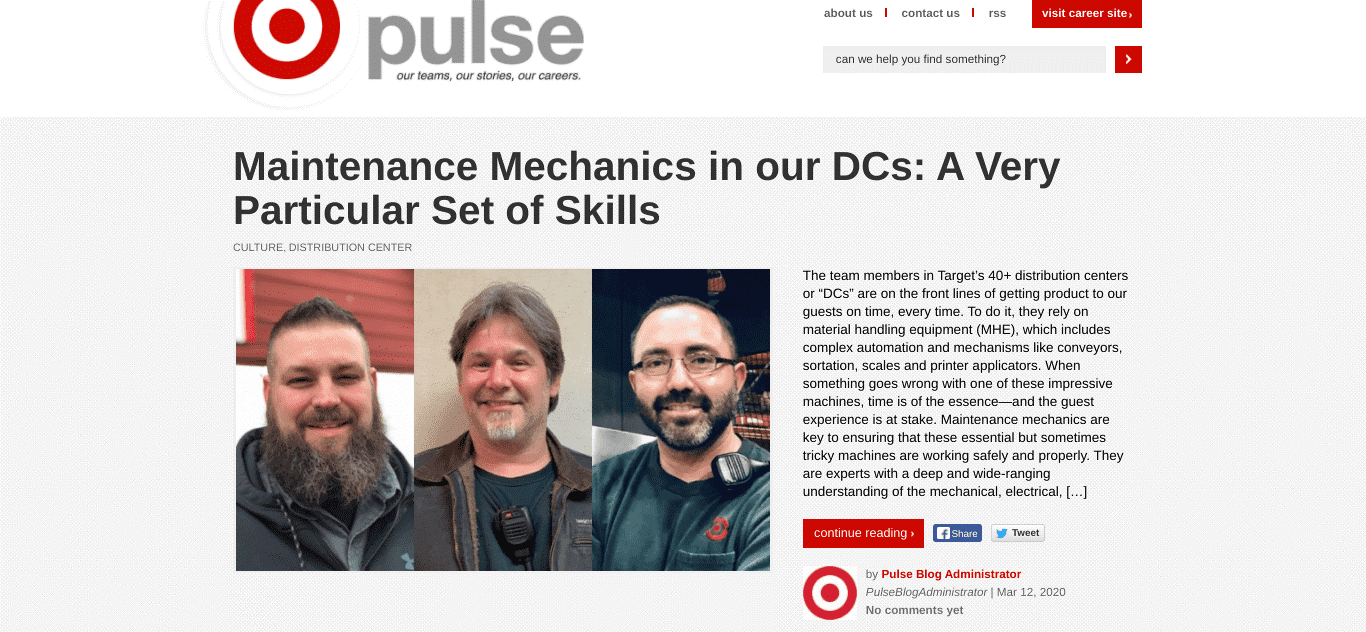 With an emphasis on allowing employees to share their experiences, retail giant Target has launched Pulse, a platform powered by WordPress CMS. The website encourages all employee designations to discuss Target's work culture.
An open-source CMS like WordPress makes it easy to add website content and allows leveraging multiple plug-ins to increase the readability of the blogs. Additionally, regular updates promise the added benefit of security and provide a safe experience for employees looking to talk about their experiences.
23. Harvard University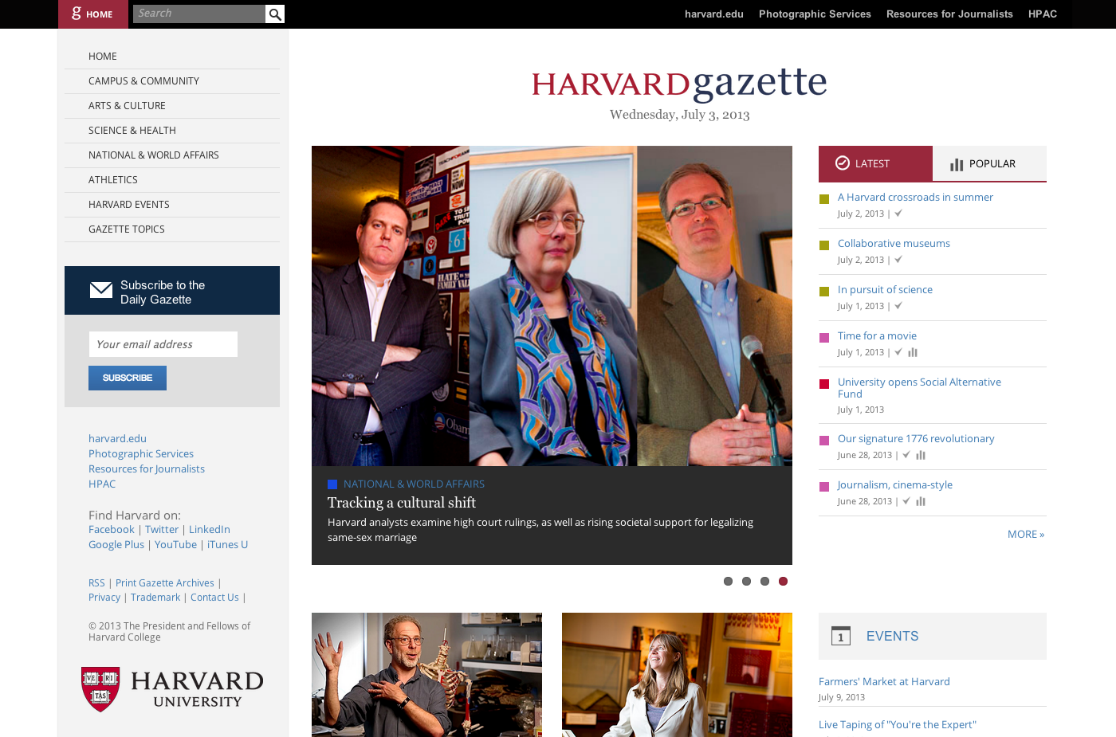 Harvard University is synonymous with high-quality education and attracts thousands of applicants, out of which a selected few secure admission. For instance, the class of 2026 witnessed the intake of only 1,984 candidates from the 61,221 students who applied.
With a robust open-source tool like the WordPress CMS, Harvard University ensures the smooth functioning of its main website and other websites of various schools in the university.
Some of the benefits Harvard enjoys with WordPress CMS are:
Centralized monitoring system for automatic updates
Ease of access to deliver content across devices like mobiles and computers
Multiple plug-in support to integrate YouTube, Meta and Twitter functionalities
Extensive customization options with the advantage of optimizing website elements like images
24. Tonal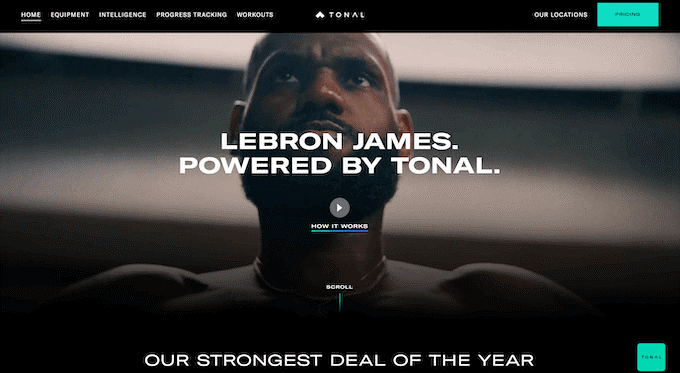 Tonal is among the few e-commerce companies that use WordPress. With a focus on remote health-based solutions, the website is popular due to endorsement from famous basketball player LeBron James and its model of employing Artificial Intelligence for customized workout plans.
The website is built using the WordPress CMS and has a unique design with easy accessibility.
25. MTV
The music industry mammoth utilizes WordPress CMS for the MTV News website. The software offers unmatched value as it optimizes the website for text and images. Additionally, it automates the showcase of recent posts at the top, saving the hassle of manually displaying posts according to the publishing d
Final Thoughts
Irrespective of the website's requirements, WordPress can cater to its needs. The CMS boasts flexible functionality that makes it ideal for blogs, news websites, e-commerce platforms and more! It also integrates with plug-ins like WooCommerce to transform websites into online stores.
With globally reputed brands using it, you can rest assured that WordPress is synonymous with a solid level of security. It also allows you to add security-focused plug-ins to protect your data and prevent malware.
While WordPress may lack specific customizations for various brands, like in the case of TechCrunch, it is a cost-saving tool that can support your website effectively.