The possibility of malicious hackers targeting your company appears to exist at all times, especially with various small and large-scale enterprises adopting multiple technologies.
Systems may have vulnerabilities hidden from view unless you choose to probe each separately. It takes time to dedicate your internal IT team to look for threats. Although a high level of security is necessary, productivity cannot be sacrificed in the name of it.
As a result, businesses are looking increasingly to external cybersecurity firms to outsource their needs to seasoned experts with in-depth knowledge of cyberspace. However, with so many cybersecurity firms on the market, picking the best one for your company can be difficult.
We have compiled a cyber security companies list for you to make the best decision for your company.
1. IBM Cybersecurity Services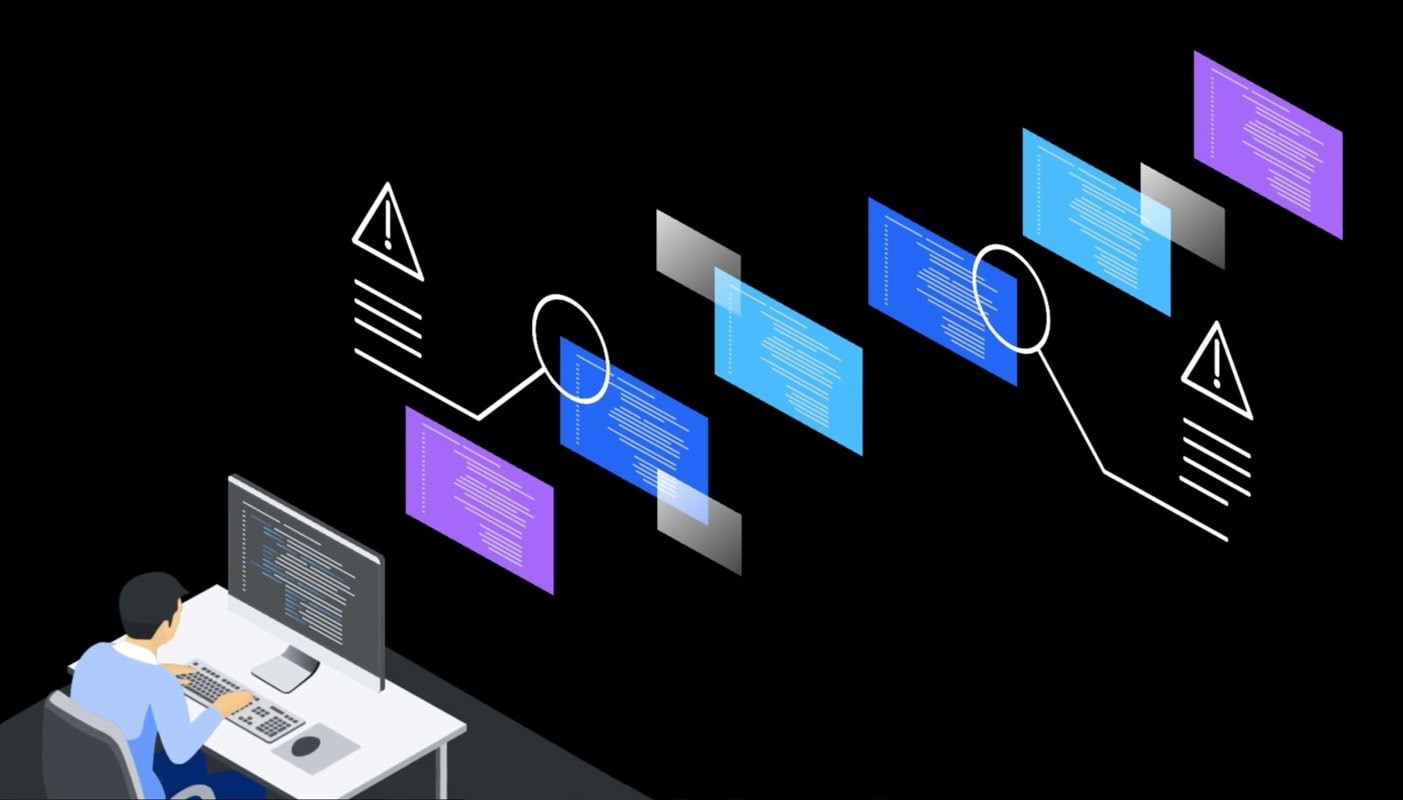 Technology giant IBM is one of the top companies that offer an extensive list of cybersecurity services to suit your company's needs. The organization claims to assess and remove risks using four methods:
Identification: The goal of this stage is to create a strategy for managing and reducing risks that have an impact on elements like people, data, and systems.
Protection: With a focus on digital transformation, IBM secures every corporate asset and resource using a zero-trust approach.
Detection: The enterprise employs artificial intelligence to respond to looming risks and evaluate prospective dangers based on past data.
Reaction: To speed up the reaction and lower system risk, IBM provides 24/7 incident response services.
2. Microsoft Services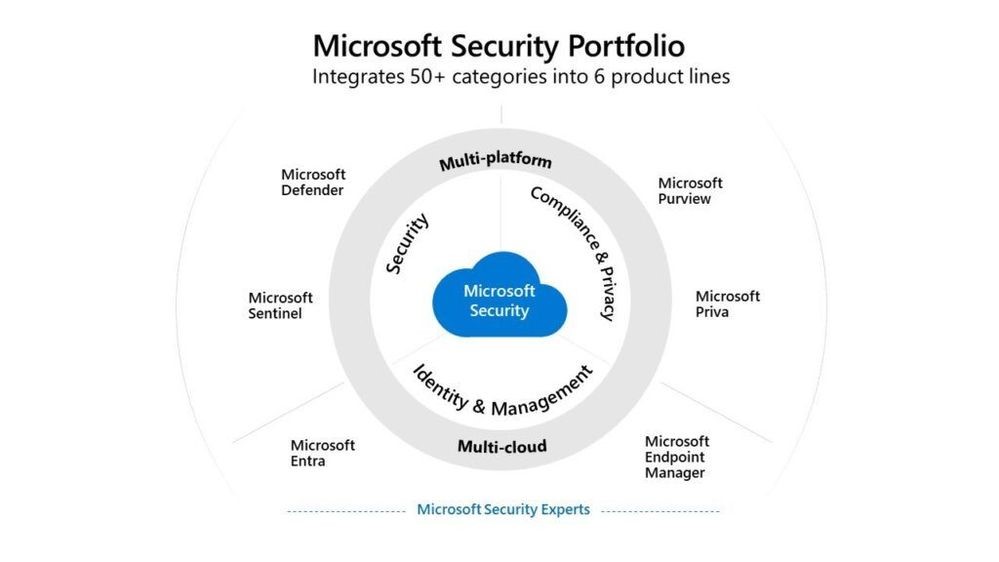 Another renowned name on the list is Microsoft, a technology tycoon with headquarters in Washington. It focuses on offering cybersecurity solutions that support your strategic objectives. It employs a structured approach to identify and reduce risks, just like IBM. The method comprises steps like:
Assessing the level of risk
Dynamic identity framework assessment
Securing the system against Lateral Account Movement
Rapid response and recovery during incidents
The businesses are well-receptive to the brand since Microsoft claimed to have crossed the $10 billion mark from security services revenue alone. In only one year, the security industry saw a 40% increase.
3. Cisco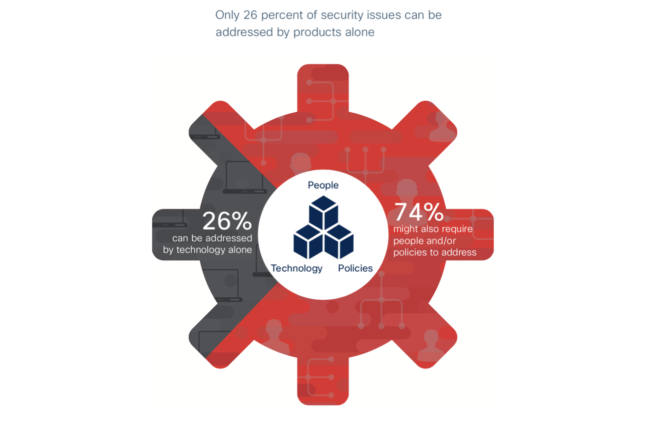 Cisco is one of the fastest-growing cybersecurity-offering companies in the market. The company flaunts its uniqueness from its flexible solutions, with a feature called 'Secure remote work.'
These elements make this package well-suited to the growing world of work-from-home models:
Access to Webex meetings and messaging from all over the globe
Separate identity verification for users, devices and applications
Robust umbrella security for combating a wide variety of threats
Email security to eliminate malware and virus infections
Cisco also offers constant updates and threat intelligence to automate the security process. You can invest in flexible solutions like cloud, endpoint and firewall security.
4. Oracle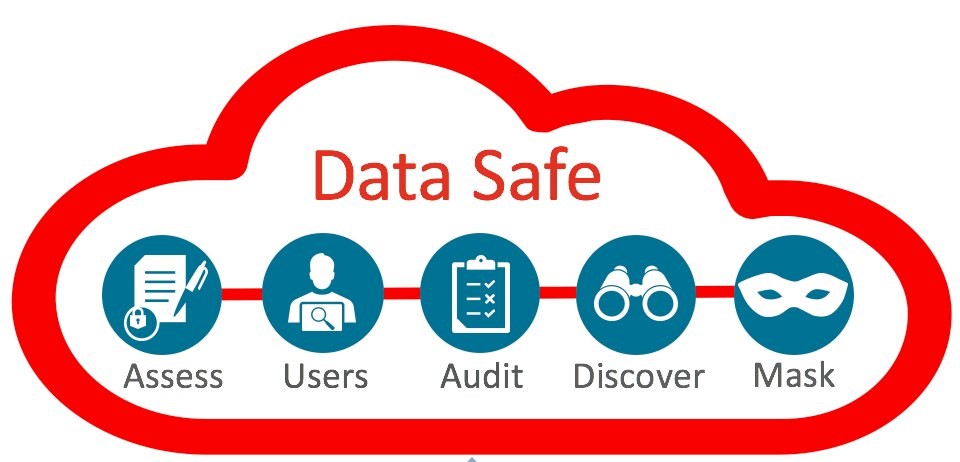 Of the businesses on the list, Oracle provides the most flexible options for safeguarding your company against cyberattacks. The company uses cloud infrastructure and a "security-first" strategy to protect your tangible and intangible assets.
The company offers the following features:
Database security: Oracle uses encryption, data masking, activity monitoring and key management to decrease the likelihood of data leaks.
Cloud applications security: This feature helps prevent fraud and unauthorized access to company applications.
Identity and access management: Connects digital identities to particular users and tracks user identification.
Oracle offers automated cybersecurity services that completely secure your resources and eliminates the chances of manual errors.
5. Palo Alto Networks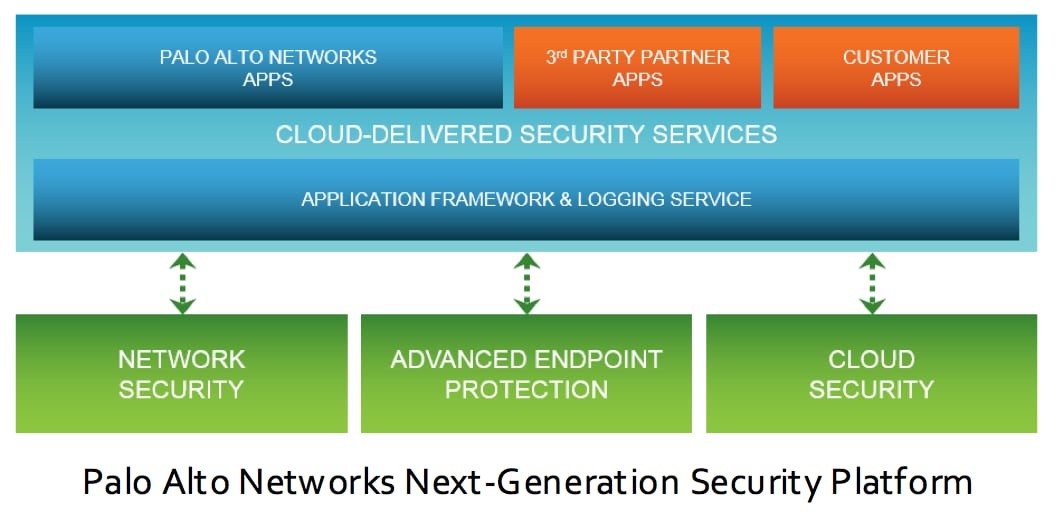 With an emphasis on static and dynamic analysis, Palo Alto Networks leverages emerging technologies like Machine Learning and advanced Sandbox Testing Environments. They improve your organization's SecOps to boost security and reduce vulnerabilities.
Machine learning helps in identifying risks and highlights evasive threats. Also, the addition of threat intelligence and security consulting enable a quicker response time to threats, preventing data breaches and minimising system damage.
Not to mention, an average of 80% of data breaches are financially-motivated attacks. Palo Alto's cyber security solutions can prevent loss of revenue and assets with unified security solutions to secure all systems within your organization.
6.McAfee
According to Statista, cloud computing generated a revenue of USD 400 million in 2021. As organizations move towards cloud infrastructure, the transition can leave vulnerabilities in their security.
With its efficient security solutions, McAfee provides a defence against these potential risks. These services encompass all of your company's resources, including mobile devices and a sizable cloud.
For example, McAfee has partnered with leading technology solution provider Xerox to address their customers' security concerns. The technology giant formed ConnectKey Technology in collaboration with McAfee to provide a safe passage of information to and from their clients.
This encryption allows users to focus on innovating their products without worrying about a security breach.
7. Fortinet
Fortinet offers a range of solutions specifically catered to customer requirements, offering varied services for small, mid-size and enterprise businesses.
Some of their core services include the following.
Advanced network security
Protection of cloud infrastructure
Securing company applications
Use of automation to assess and mitigate risks rapidly
End-to-end encryption for employees
Fortinet employs continuous assessment to understand risks and assist organizations in streamlining their security measures. As of now, Fortinet is one of the largest cybersecurity solution companies globally, catering to government agencies, enterprises and service providers.
8. Crowdstrike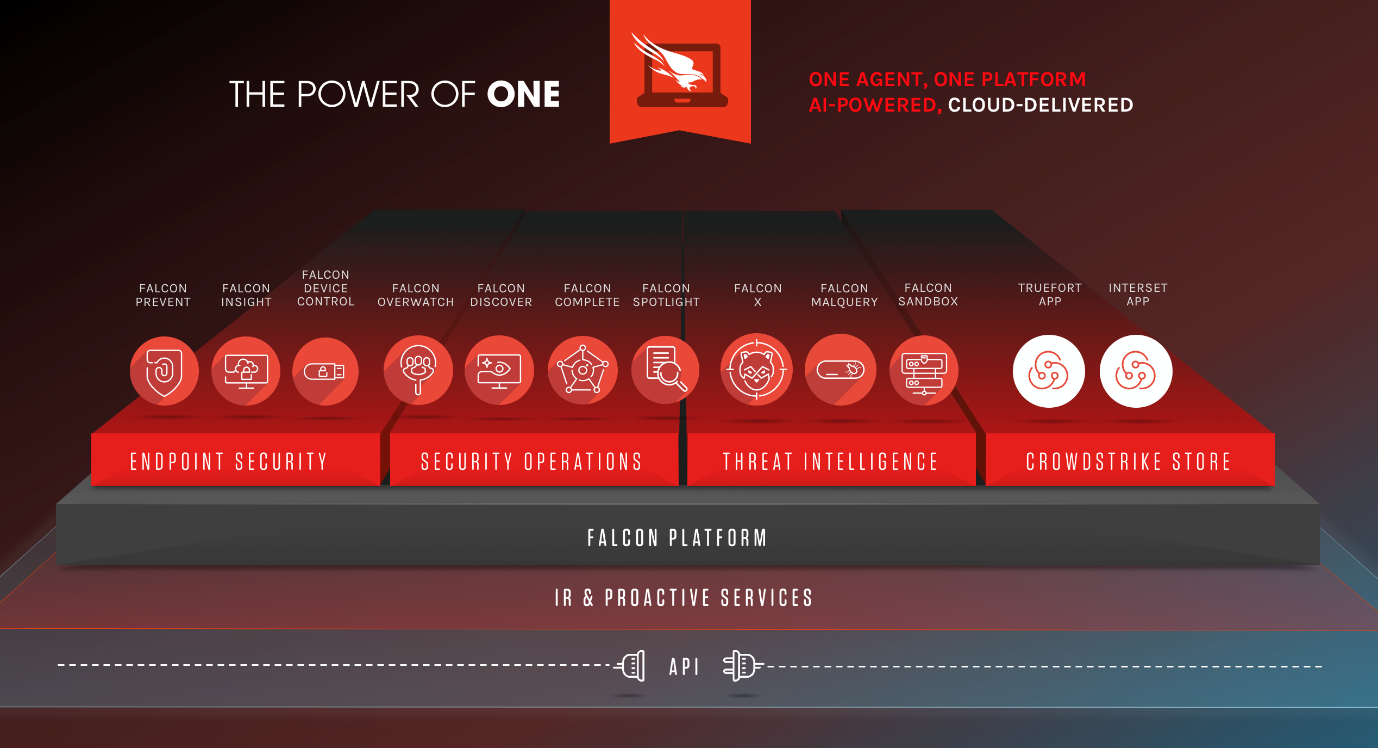 The Crowdstrike Falcon offers a consolidated platform to address crucial security concerns like threat intelligence, IT protection and cloud security. Additionally, it is fully equipped with extended detection and response (XDR) for an extensive defence against threats.
With XDR, Crowdstrike can collect and analyze data over networks, clouds and other platforms to understand threat levels and detect discrepancies before they lead to irreparable damage.
9. Okta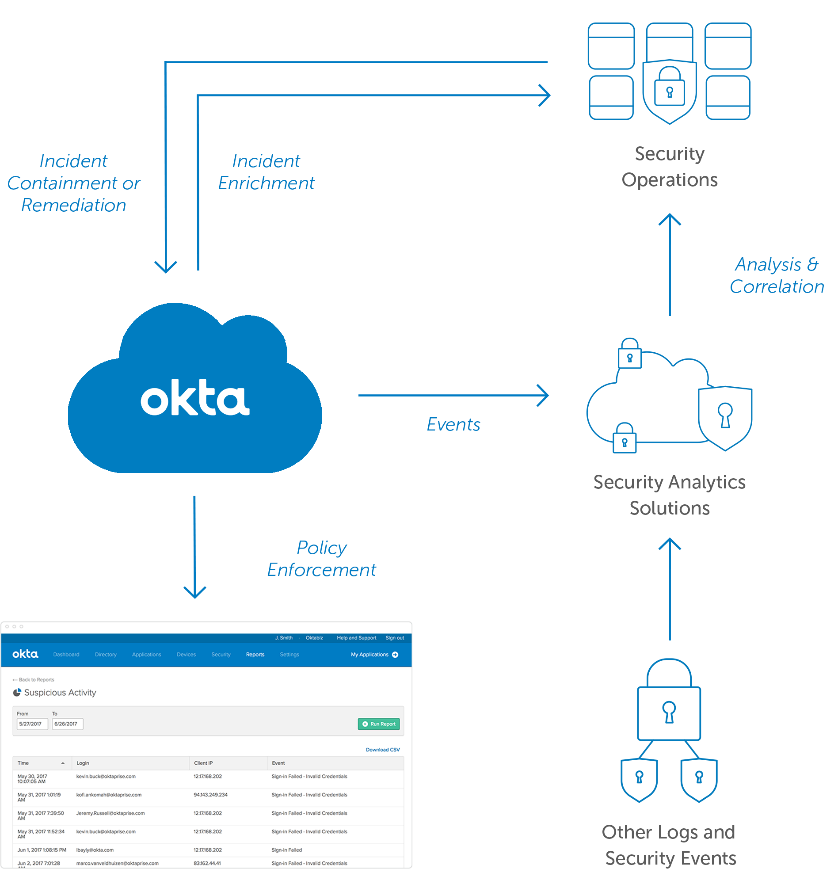 Okta strives to divert from the redundant network perimeter security model and offer unified solutions to combat threats over multiple platforms. With its assistance, you can easily monitor threats while securing both your organization's on-premises networks and cloud infrastructure.
The programmatic approach by Okta ensures automatic response against threats. Combined with adaptive multi-factor authentication, the platform builds a robust layer of security around all your assets.
10. Check Point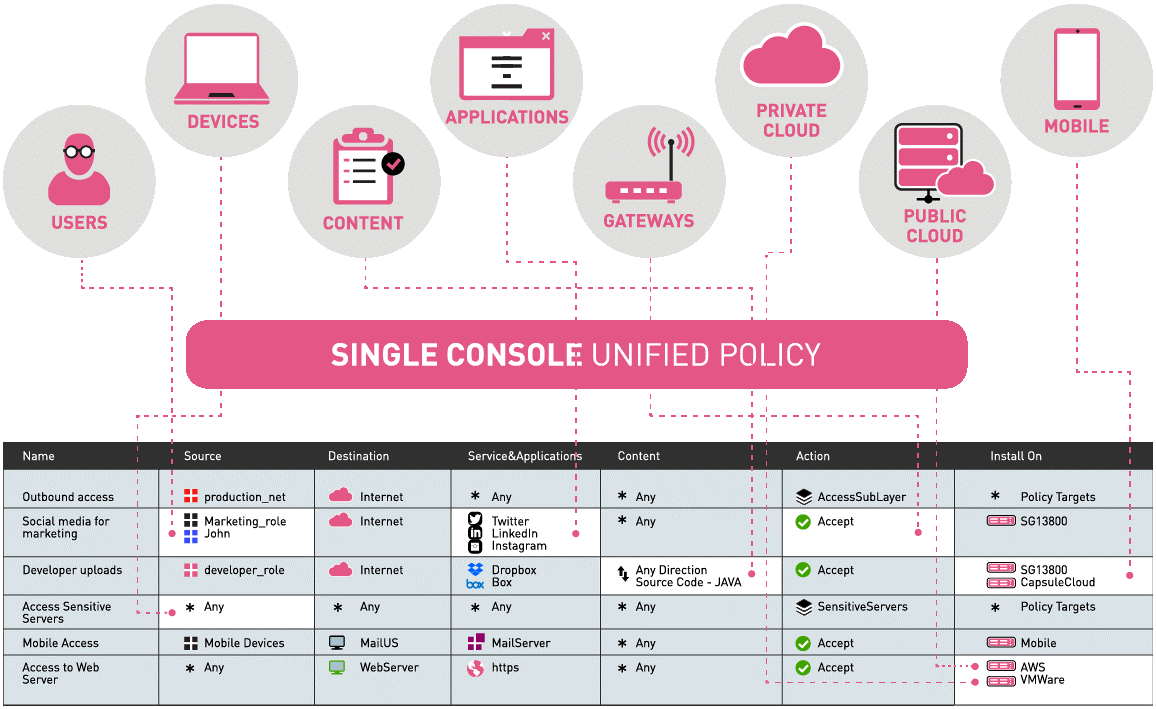 Check Point offers a unique method of cybersecurity solutions, with a multilevel architecture called 'Infinity' for enhanced protection. It is also laden with Gen V advanced threat prevention, allowing it to protect information contained in the cloud and remote devices like mobiles.
The organization distinguishes itself with a dedicated intelligence and research unit and an incident response team focusing on data-driven services. Complete with features like Threat Hunting and Tabletop Exercises, it ensures comprehensive protection of all connected systems.
Final Thoughts
The growing threat of cybersecurity has prompted organisations to increase their investments in system security even as emerging technologies are the subject of significant research. However, relying on the knowledge of cyber security firms offers relief because you can concentrate on the tactical and long-term objectives of your organisation.
Cybercriminals will undoubtedly respond with creative ways to access your data as the use of cloud infrastructure grows. Although hiring a cybersecurity partner can be expensive, the long-term benefits are immeasurable.