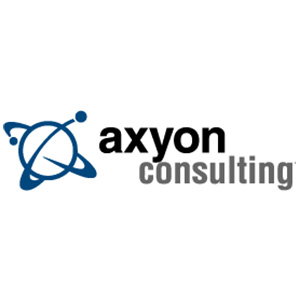 "Axyon first began by creating an information model designed to organize the storage of well files into logical units, making searching and retrieval of information simple and user-friendly"
The Mining industry faces legislative and regulatory compliance challenges while continuously reducing costs per tonne to improve margin and profitability. Regulatory records for land, water, and air quality must be maintained for compliance with licenses and permits, often requiring the capture and retention of thousands or millions of documents. Fixed assets often have several thousand engineering records that must be managed to be kept up to date and secured from loss or unauthorized change.
By having documents and records stored in a centralized repository, the information becomes not only easier to manage due to reduced physical storage requirements, but records also become easier to locate and access. ECM serves as a centralized document system and provides robust search and retrieval capabilities and version control, and officiating official records management policies.
Axyon first began by creating an information model designed to organize the storage of good files into logical units, making searching and retrieval of information simple and user-friendly. The files were organized using language and classifications previously utilized by the business. Additional information such as document type, date, and barcode, was also recorded per each good file to increase search return rates. The result:
Provided for significant reductions in "time-to-market" as well as associated compliance risk.
Implemented adaptable search templates enabling employees accurate and expedited access to records.
Eliminated the manual and extremely time-consuming process of physical box searches records.
Provided for universal login from any location, inclusive of mobile access.
The solution ensured the client was consistently operational while addressing their specific process needs.
The company keeps the lines of communication open, providing clients with detailed project reporting and strategic project development. Our focus is to understand their client's immediate needs and provide sound recommendations for the future. Their work does not end with the completion of a project. Axyon continually provides support after a project wraps up. Given the continual emphasis on the relationship, the clients know Axyon is there when they need them. As an international services provider, Axyon boasts an impressive listing of clients. Their consultants have years of experience in a multitude of business sectors. Their consultants' knowledge enables them to make sound and innovative recommendations that are personally tailored to your organization. Axyon believes in and puts into practice an open partnership with clients. Their clients realize they have complete access to the entire company, from Business Analysts and project managers to the CEO. This organizational style permits for managerial input when decisions are required to be made quickly. There is no bureaucracy or red tape that prevents them from providing outstanding client services and solutions.
Enterprise Content Management (ECM) is the capture, storage, management, preservation, and delivery of content across an organization. It is the management of a company's unstructured data, in both paper and electronic form, and it is required today more than ever.
Organizations continue to experience exponential enhancements in developing and disseminating content throughout their enterprise, including documents, records, and emails. This has led to an average of most companies having over 80% of their total information assets be comprised of unstructured information.
The result is an ever-growing need for organizations to effectively manage their unstructured content to stay competitive in their marketplace. ECM allows companies to leverage their unstructured content quickly and easily, resulting in higher productivity, reduced operational costs, increased customer service, and improved compliance.
For over a decade, Axyon consultants have been designing, developing, and deploying successful enterprise content management (ECM) solutions for our customers worldwide. Using its certified and specialized solution methodology, the company consistently provides its customers with genuine, measurable results on time and within budget. Whether it is an in-depth business needs analysis, a proof-of-concept, enterprise planning and deployment, administration services, or road-mapping and governance, Axyon continually shows the top choice for those organizations seeking top industry expertise.