Whether you're working from home or in an office, collaborative technology solutions will help you manage your teams properly. These tools become highly useful when you're handling a remote team.
Tools like Trello, Asana and Slack are in huge demand as they help companies develop a virtual workspace. The tools provide features like video conferencing, instant messaging, file sharing, and arranging presentations.
Moreover, these tools are easy to use and understand, making them convenient for all employees. More than 56% of employers can utilize these tools to interact with their employees globally.
If you plan to implement collaborative technology solutions in your organization, this article will explain all the details. Let's begin!
What are Collaborative Technology Solutions?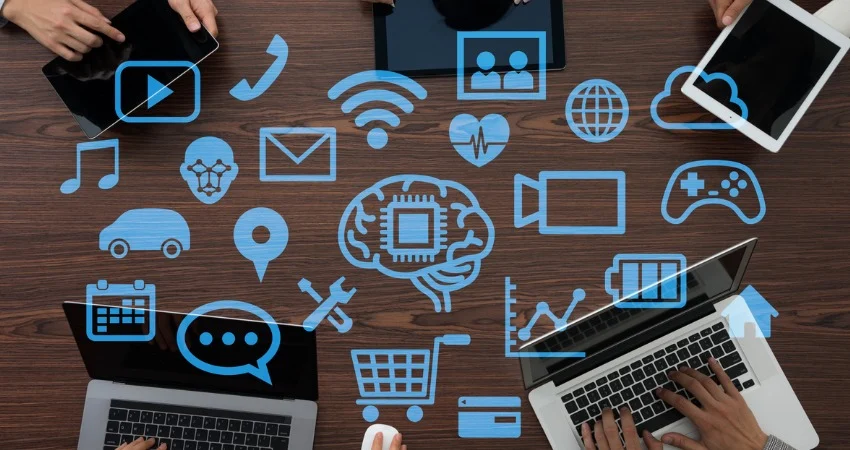 Source: Kissflow
Online collaboration tools help organizations handle their daily activities and communication with multiple teams. It enables companies to streamline their organizational activities to work more effectively.
These tools or apps are also known as team collaboration software, as they help managers coordinate with their team members. Managers and team leaders can monitor the activities assigned to employees.
Moreover, these tools are excellent for sending notifications or broadcasting messages across the team.
What's more? These tools are compatible with most devices. So, your team members can access the software on their smartphones, laptops, or desktops. It automatically improves their productivity and efficiency.
They can save time and effort spent communicating with other colleagues and are extremely popular with companies running a fully remote team.
Plus, online collaboration software helps firms collect essential information about the business. The reporting functionalities available with these collaborative technology solutions assist companies in developing business reports.
Best Collaborative Technology Software
The collaboration tools you select will depend upon your requirements, company size, project types, and budget. If you're having trouble selecting software, here are the details of the best collaboration platforms in 2022.
1. Slack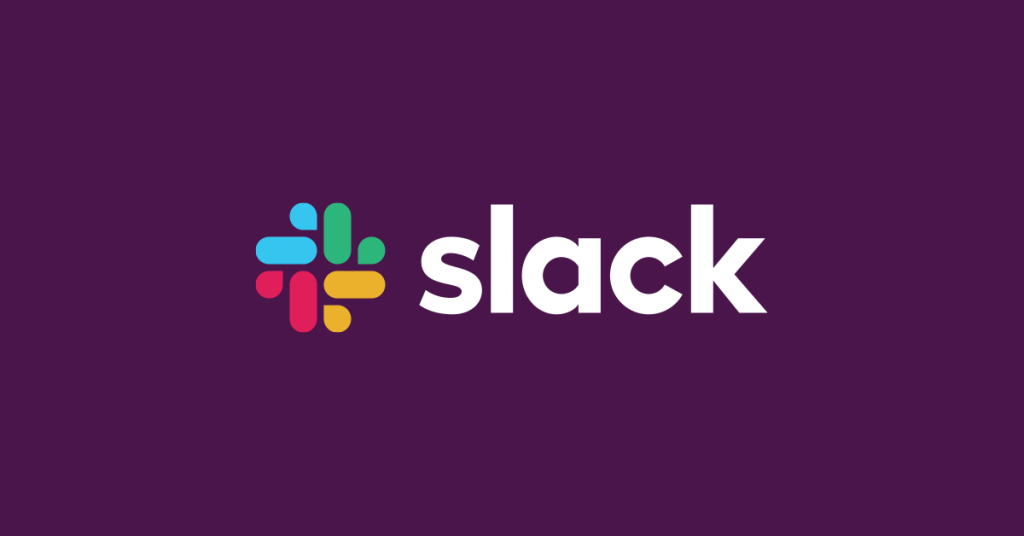 Source: Cloudfront
Slack is one of the most popular collaboration tools for managing global teams. The software provides a centralized platform for compiling your files and data from over 400 applications.
Its availability on all types of mobile devices makes it even more convenient. So, employees can easily use it on their mobiles or laptops and communicate faster with managers.
Besides offering an easy messaging functionality, you can use Slack for organizing various channels and creating teams for employees. For instance, you can create a channel for a particular department, such as quality assurance, product development, and customer service.
The platform offers simple drag and drop features that simplify file sharing. Slack is also compatible with Google Drive and Dropbox, letting you easily upload important files.
Highlights
Feature-rich free version
A user-friendly interface that's easy to master
Convenient real-time collaboration and communication
2. Trello

If you have to handle multiple projects and the associated activities in real-time, then Trello is an outstanding option. Coming with a clean and user-friendly interface, it's one of the top-rated collaborative technology solutions in the industry.
The design is pretty simple – there are boards and lists to arrange tasks. You can easily add comments, files, and associated documents on these cards. Moreover, adding to-do lists is also very easy on the cards.
Arranging tasks, modifying them, and moving them from one board to another – are all possible with Trello. The best part? You can do all this in real-time, and the changes take effect immediately.
You can utilize multiple tags on the Trello cards, such as highest priority or urgent. It helps send the message to employees conveniently and get tasks done on time.
Highlights
You can sort cards within a board according to date, time, and alphabetical order
Fully customizable cards along with the drag and drop features
It comes with an excellent search function
3. Asana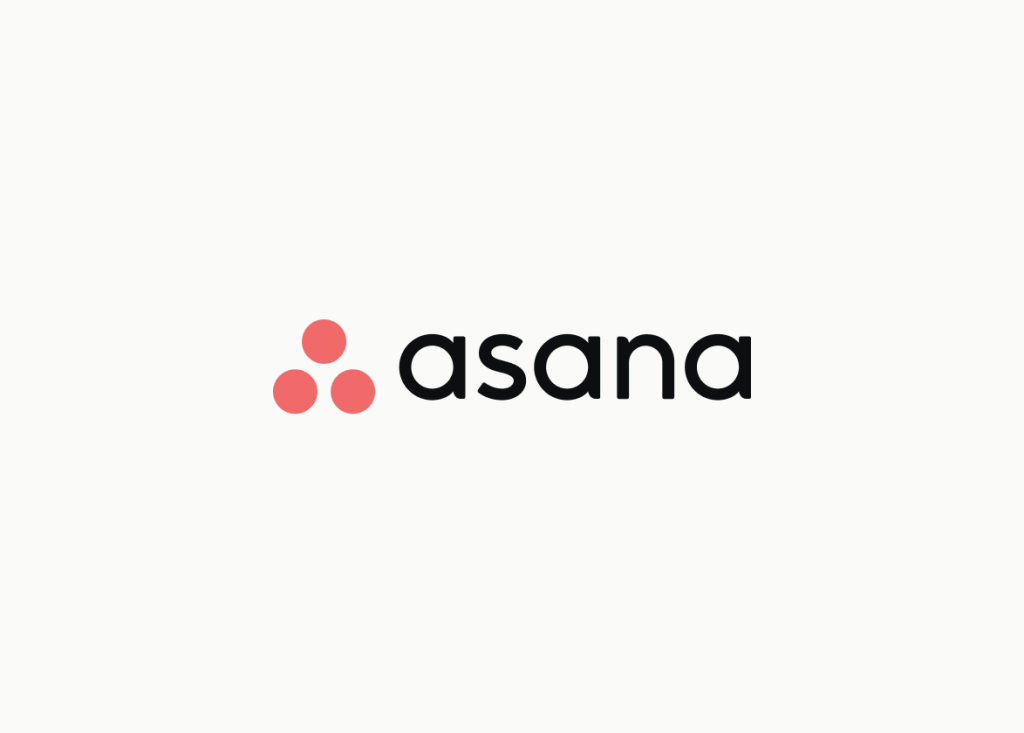 Source: Asana
Asana is one of the most well-known collaborative technology solutions for efficient project management. Managers prefer it as the software offers the convenience of monitoring regular organizational activities and tracking projects' progress.
It comes with a very feature-rich and clean interface that's easy for employees and managers to operate. You can create to-do lists, write comments, assign deadlines, and set reminders conveniently. The software allows everyone to be on the same page, enhancing communication within the firm.
Just like Trello, the collaboration tool allows you to organize tasks using boards and lists. In addition, it comes with an excellent search function to refer to previous tasks and assignments.
Asana is also popular for its integrated approach. It integrates with other project management applications such as Microsoft Teams and Slack to let you manage multiple projects.
Highlights
Excellent project management and reporting tools
Built-in admin and privacy controls for better security
The free plan is ideal for small and medium-sized businesses
4. Podio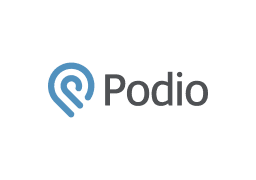 Source: Cloudinary
This is another one of the most user-friendly collaborative technology solutions. Having a simple interface and customizable functions, Podio allows team leaders to organize tasks conveniently.
You can easily collaborate with team members on this platform, reducing confusion.
It comes with excellent management and tracking features which you can integrate with the workflows. That enables you to easily assign, prioritize, and manage activities for multiple team members. The tool makes handling and monitoring all workflows easier using a single platform.
In addition, there are reporting and visualization functionalities for improved project management. So, you can view your project data and analyze budgets, tasks, and deadlines. It assists you in taking a closer look at your business data using a variety of layouts.
Highlights
Convenient API for customizing apps and making modifications
Share files, assign tasks and communicate faster
Provides a clear overview of team projects
5. Microsoft Teams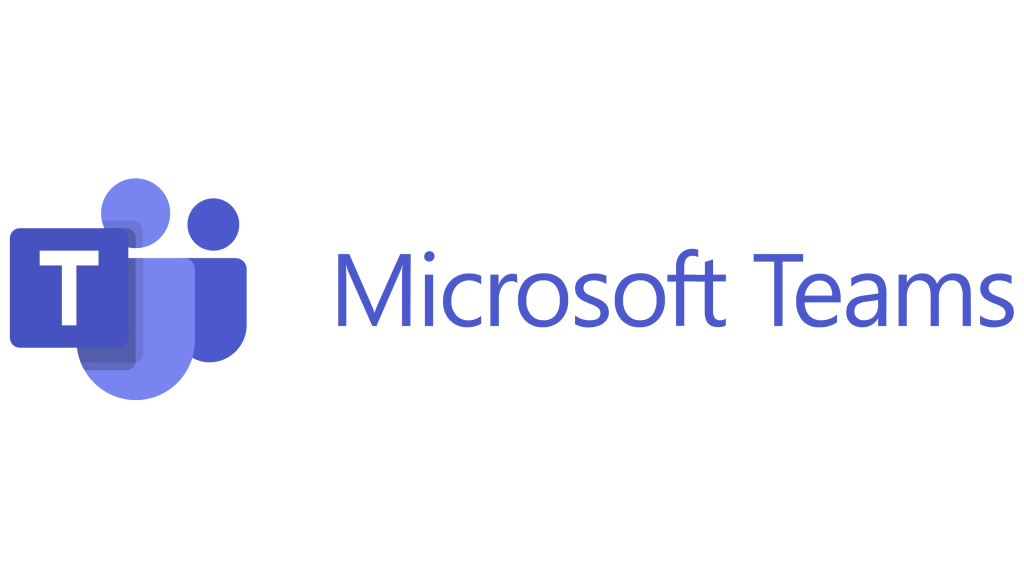 Source: LogosWorld
Microsoft Teams allows you to create, share and organize content for your teams. It offers convenient video conferencing, calling, presenting, and screen sharing capabilities. This way, both in-office and remote teams stay connected and organized.
You can create a link for video meetings and send it to employees to join. They can either join the conference online using a meeting link or download the software on their devices.
Microsoft Teams enables you to utilize simple tagging to connect with employees across multiple channels. You can create and modify these channels within the platform effortlessly. Moreover, notifying members in a channel is also easy with tagging.
To enhance team communication, this platform provides live reactions. So, your teammates can clap, raise their hands and show their appreciation during meetings. They get interesting emojis for this!
Highlights
Provides simple integration with Microsoft 365 applications and other third-party tools
Seamless file backup, search, and sharing
Easy to set up polls
Collaborative Technology Solutions: What are the Benefits?
Source: AmazonAWS
Collaborative technology solutions have helped organizations reduce confusion and miscommunication during collaboration.
You'll be glad to know that employees using collaborative tools are 17% more satisfied with their work culture and company. Check out the other benefits of these amazing tools.
1. Improve Efficiency and Productivity
Collaborative tools let you send messages, exchange files, post notifications, and easily organize presentations. As you can do all this using a single platform, it automatically saves your time and efforts.
Plus, all the platforms store important project data securely. It improves the efficiency of project execution and productivity of the company.
2. Create Reports Easily
These collaboration platforms come with simple project management and report generation tools. You can quickly track project activities and produce detailed reports. Furthermore, it helps you keep all stakeholders updated about the project.
3. Better Onboarding
Developing a remote team and onboarding globally will be easier using these collaborative technology solutions. You can familiarize new joiners with their responsibilities, company ethics, and regulations using an online tool like Microsoft Teams or Slack.
These convenient platforms will never make a new employee feel out of place.
FAQs
1. Can small and medium companies use collaborative software?
Yes, small and medium-sized companies can utilize collaborative platforms to manage workflows and enhance business performance. Free software versions like Slack and Zoho Cliq are excellent options for small firms.
2. Is training required for using these tools?
Yes, initial training is needed to understand these tools, but most collaborative technology solutions don't have a very steep learning curve. So, even new joiners will understand the basics within a few weeks.
You might conduct basic training for your employees to teach them these tools. Begin with teaching them messaging, file sharing, and tagging colleagues across channels. They'll learn the other functionalities themselves while working on the platforms.
The Bottom Line
Collaborative technology solutions will help you send messages and notify your teams faster. Utilizing these tools, you can speed up project activities and help employees handle their tasks better.
As these tools assist you in centralizing all important files and documents, anybody can download them easily. So, it's highly beneficial to understand instructions and guidelines for the team.
To make things easier for everyone, you can develop a simple presentation or document that'll act as a tutorial for using these tools. Include that in the training and onboarding process.
Read Also:
Gracie Johnson is a Senior Content Writer at MyTechMag. She is an enthusiastic learner and loves to explore all the areas of technology.