Working on a construction site is perhaps one of the most dangerous jobs in the world. It always makes the workers prone to injuries. In 2020 alone, there were reports of 2.7 million nonfatal workplace injuries and illnesses.
More often than not, the liability falls upon the owner of the property, who is responsible for maintaining the safety of the workers and the bystanders.
In case of any injury within the worksite, you can get compensation, whether due to negligence in maintenance or repair. In this case, you can file for both workers' compensation and personal injury lawsuits.
Construction accident lawyers have a significant role in filing litigation and making your case strong for making claims. This article enlists all the necessary details about construction injuries and the best lawyers for taking your case.
Construction Injury Laws
Any accident within the construction site premises holds the site owner responsible. It is usually the principal employer's responsibility to maintain the overall safety of the sites. According to the Occupational Safety and Health Administration (OSHA) standards, the law states that:
The injured worker on the site can claim benefits under the workers' compensation policy.
The injured worker or bystander can claim a personal injury lawsuit for compensation depending on the degree of injury. However, this varies with each state.
Common injuries include slips, trips, falls, electrocution hazards, struck-by flying object hazards, swinging or rolling object hazards, caught-in-or-between hazards, etc.
Other frequent injuries can occur from gas leaks, fire and explosions, forklift accidents, exposure to toxic chemicals, and accidents from cranes or hoists.
Whether you are a construction worker or a bystander, you can file lawsuits in case of the following situations:
The accident happened because of the negligence or misconduct of the site owner or employer
When the employer does not cover the construction workers under the workers' compensation insurance.
It is the site owner and builder's responsibility to ensure a safe environment for the workers and the people around. Still, the visitors need to be attentive, and both the workers and the visitors need to conduct themselves responsibly to avoid injuries.
Take a look into the role of construction injury lawyers who can help you with workers' compensation and personal injury in these situations.
How Can Construction Accident Lawyers Help You?
It is possible to get a construction accident settlement without the help of a lawyer, but it is not advisable. You will be unable to protect your rights which can become a costly mistake on your part. There are many complexities for filing construction injury claims as well. For instance, each state has a different deadline for filing your claims.
A workers' compensation will include two benefits:
Medical treatment
Lost wages
Since you also need to pay for your medical expenses while you lose wages, the sooner you can hire an attorney, the better. Ideally, you should get in touch with a construction accident attorney within one or two weeks of the accident.
Experienced construction accident lawyers can assist you in the following ways:
Holding all responsible parties accountable
Negotiating with the insurance companies in case the employee was covered
Fight for the rights of the injured construction workers
Resolve claims quickly
Explain the actual value of the claims to you
Initiate the lawsuit on your behalf
Offer an understanding of the limitations of the state's statute
Top 10 Construction Injury Lawyers in 2022
The best construction injury attorneys will have the most experience. You can find them from online directories or can get referrals from your friends, relatives, or colleagues.
Their fees vary depending on the injury, property type, and case value. However, the best ones will only charge you once they win the case.
Here are some of the best attorneys around for construction accident injury cases.
1. Michael D. Haight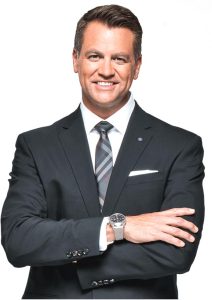 Source: Henness And Haight
Michael D. Haight is the co-founder and co-owner of Henness & Haight Injury Attorneys law firm. He is a doctor of law from the Willamette University College of Law. Although he began his career as a defense attorney for drivers, he soon changed his field to help injured victims. Mr. Haight has a thorough understanding of the procedures of the insurance companies.
As a Clark County and Nevada Bar Association member, Mr. Haight is one of the top-rated accident lawyers. He was awarded an AV rating by Martindale-Hubbell and is among the "Top 100 Litigation Lawyers" by the American Society of Legal Advocates.
2. Mark G. Henness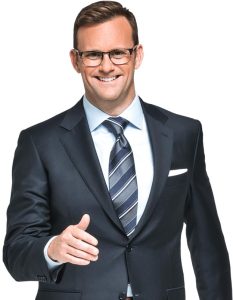 Source: Henness And Haight
Mark G. Henness began his career at the office of the Nevada Attorney General. Eventually, he shifted his focus to helping people who have suffered injuries from accidents. He also has a history of winning several motor vehicle injury cases.
He was enlisted in the "10 Best Attorneys 2017" by the American Institute of Personal Injury Attorneys. Also, he bags the credit of compensations worth millions of dollars from insurance companies in personal injury cases.
3. Shaun K. Muaina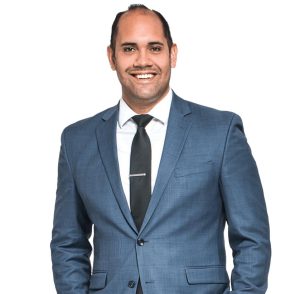 Source: Henness And Haight
Shaun K. Muaina is a Juris Doctorate from the William S. Boyd School of Law. Initially, he served as a judicial extern in the United States District Court, which gave him a good idea about the civil justice system. Shaun has years of experience representing personal injury cases, including premises liability, workers' compensation, and product liability.
He is a reputed member of the Nevada Justice Association. He was also awarded "Mountain States Super Lawyer: Rising Star," which puts him among the top 2.5% of attorneys under 40.
4. Kenneth Halperin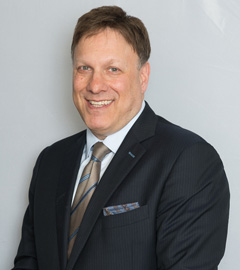 Source: Jewish Lawyers Guild
Kenneth Halperin has been among the "10 Best Attorneys for 2019" by the American Institute of Personal Injury Attorneys. He is a partner at WRSMH Attorneys (Wingate, Russotti, Shapiro, Moses & Halperin) law firm.
His experience in handling general negligence and premise liability cases and automobile liability claims puts him on the top list. He is also a doctor of law from the Brooklyn Law School.
5. Philip Russotti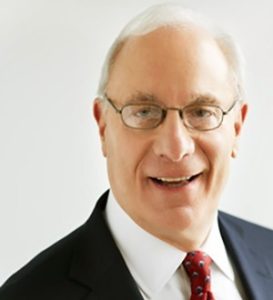 Source: CDN
Philip Russotti is a partner in the WRSMH Attorneys (Wingate, Russotti, Shapiro, Moses & Halperin) LLP. He is an esteemed personal injury attorney in New York who has settled many personal injury cases. His verdict in Hawaii regarding medical malpractice was the largest jury verdict ever in the state. He also settled a verdict in Putnam County regarding medical malpractice, which is the largest jury verdict there as well.
6. William Turley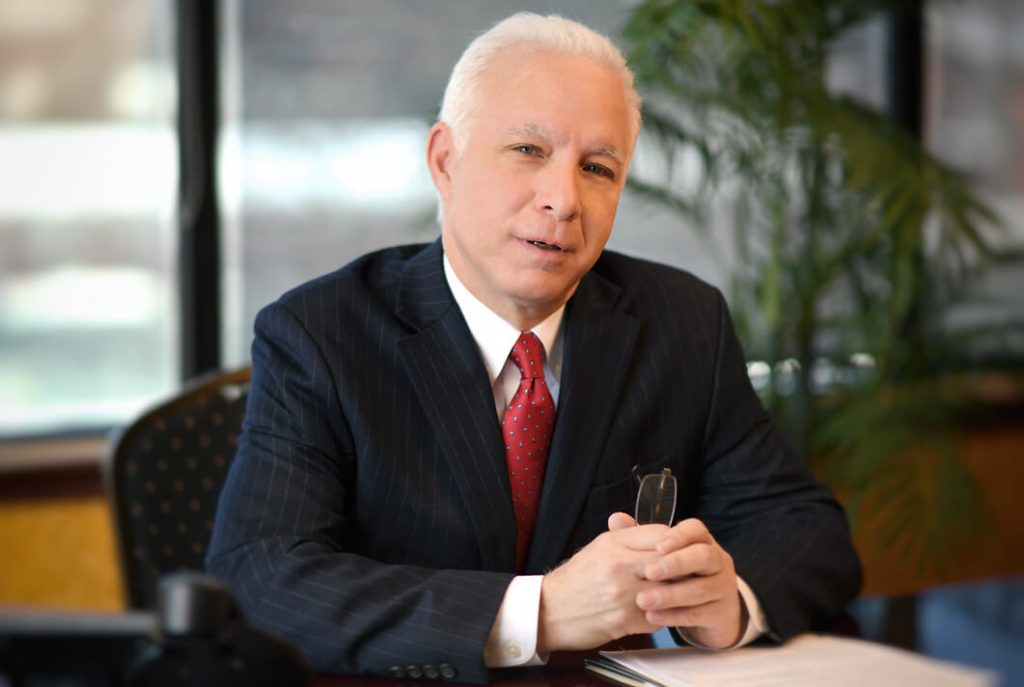 Source: NY Disability Law
William Turley is a senior partner at the Turley Redmond & Rosasco, LLP. He has an experience in the area of workers' compensation for over 30 years.
He is a member of the Suffolk County Bar Association and the Workers' Compensation Alliance board. Moreover. he even conducts lectures on workers' compensation in various educational groups and unions.
8. John Bryan Morgan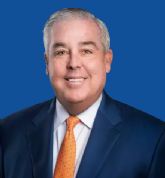 Source: HG
There are very few names as big as John Bryan Morgan's in the field of personal injury and workers' compensation. He is the founder of the famous Morgan & Morgan legal firm and a member of the Florida Bar Association. He has been selected among the "top 50 most powerful people in 2019" by Orlando magazine.
Also, he holds a record of representing clients for more than three decades. Moreover, he is also a famous personality who appears on television and radio commercials.
9. Gary Martin Hays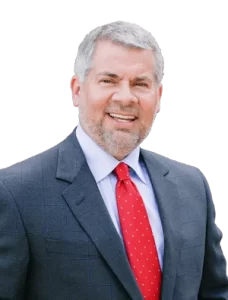 Source: Gary Martin Hays
Gary Martin Hays is the founder of Georgia's most prominent legal firm, the Law Offices of Gary Martin Hays & Associates, P.C. He is an expert on handling lost wages, lost quality of life, and medical bills, due to accidents. He has experience in personal injury and workers' compensation laws and can get you the best claims from the insurance companies.
9. Dean Patti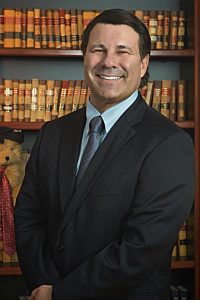 Source: CDN
Dean R. Patti is one of the most renowned personal injury attorneys in Nevada and has an experience of more than three decades. He has settled some of the most significant personal injury cases in the history of the Nevada district. Dean also has experience working as a law clerk for many Nevada District Court Judges.
10. James Michael Shaw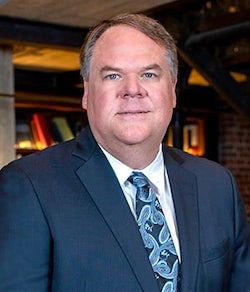 Source: Carabin Shaw
James Michael Shaw is the managing partner of the Carabin Shaw legal firm. He is one of the best-known personal injury lawyers in Texas. His "client first" philosophy has helped him make Carabin Shaw the most prominent law firm in Texas for personal injury cases. He is a licensed member of the State Bar of Texas, New Mexico, Colorado, and North Dakota.
Frequently Asked Questions
1. Who is responsible for a construction accident?
Site owners, the landowner or property owner, independent third-party contractors, sub-contractors, equipment suppliers, and construction managers are all responsible. Even the engineers and designers can be held for claims in some instances.
2. How to prevent construction accidents?
The prevention of injury starts with securing the safety of the construction sites. Using solid ground for scaffolding, and avoiding the use of blocks, boards, or other site objects for support are the basics.
Also, preventive measures like midrails, guardrails, and toeboards should be used. The scaffolding should at least be 10 feet away from the power lines. Only professional engineers should put a trench, and it must be 20 feet deep.
3. Does workers' compensation cover all on-site job injuries?
Yes, most on-the-job accidents are covered under the workers' compensation laws. It helps the injured workers and their families. However, it has some limitations. If the worker is found intoxicated or is guilty of using illegal substances, they will not be covered by this law.
4. Can I claim more than just workers' compensation if I get hurt on a construction site?
You can only claim workers' compensation from your employer. However, any third party involved in the injury, like contractors, property owners, or equipment vendors, can also be responsible. This will not be covered under the workers' compensation laws, and in most states, you will have to repay the compensation carrier from the settlement.
Summing Up
There are many law firms and independent construction accident lawyers. Keeping their contact list ready can help you in a time of urgency. Remember, the sooner you can claim compensation, the better are your chances.
So, seek legal counsel in these scenarios to protect your rights and your family. With the help of the top construction accident attorneys, you will get your well-deserved compensation without hassle.
Also read: How Law Firms Can Implement Flexible and Remote Work
Gracie Johnson is a Senior Content Writer at MyTechMag. She is an enthusiastic learner and loves to explore all the areas of technology.