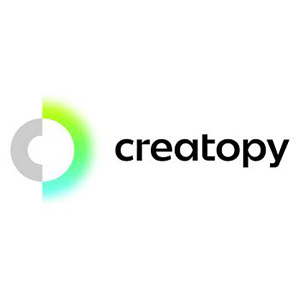 "Creatopy also features powerful animation tools and rich video editing capabilities, so you can bring your banners to life with a variety of media."
Creatopy lets you build dynamic and engaging banner assets with an intuitive, cloud-based production platform. Create effortlessly and work together with your team to design your digital brand ecosystem – from retargeting banners to email graphics to social ads and beyond. Creatopy also features powerful animation tools and rich video editing capabilities, so you can bring your banners to life with a variety of media. You can also scale your campaigns seamlessly with design automation tools like the Creatopy Generator.
The benefits of the company include:
Multiply design formats: Create full sets of multiple banner sizes simultaneously in minutes and resize your designs automatically for static and animated banners.
Design on-brand: Fully leverage your brand's color systems, logos, and graphic elements across your designs, and save everything to a custom brand kit for specific projects and clients.
Export for various platforms: Download your designs in bulk and have them fully optimized for any digital platform, from Google Retargeting to Facebook Ads.
Build custom animations: Engage your audience with advanced animations that don't require complex coding skills. Add middle animations, on-click transitions, animated presets – whatever you may need for your designs to come alive.
Edit videos: Use Creatopy's editing tool and create eye-catching video-based ads.
Build with free templates and graphics: Start with a professionally designed theme based on your industry, and choose from 8,000+ template designs and graphics.
Access free stock photos and videos: Browse over 2 million+ assets to create your unique visual design.
Collaborate with your team: Invite users, set up roles, and work together to increase productivity. Throughout the process, you can easily share your work with team members and clients.
Get customer support and platform resources: Get expert guidance to help craft your visual story, from articles to visual examples, and tap world-class support, tutorials, and more.
Recently Creatopy became an ad design platform that helps businesses customize, automate and scale up their ad production and delivery. With digital ads becoming an integral part of the way businesses communicate, the company decided to invest all its efforts into developing a comprehensive solution to address advertisers' and marketers' main pain points.
From a time when ad creators made one banner to the present when there's a need for numerous ads for several platforms with video, audio, and animation, it's becoming clearer that what used to be a fast and easy thing to do is now a tedious, complicated task.
At the crossroads of two different markets, those of general design tools and creative management platforms, Creatopy offers the best of both worlds. However, the mix of automation, animation, and customization functionalities, combined with the short learning curve and a scalable pricing model, makes Creatopy unique in the ad-making market. "With a worldwide digital advertising spend of $463.9 billion in 2021, the market is expected to grow to $632.7 billion by 2025 and 61.93% is projected to be spent on the internet, which is why there is a need for a complete solution that automates the future of the advertising industry.
We want to revolutionize the advertising industry and conquer the MarTech market. We will do this by reducing the time to task to zero and by ultimately unlocking the mantra for future success: doing less with more," declared Creatopy Founder & CEO, Gabriel Ciordas.
Creatopy's new mission is to help medium and large companies (brands and agencies) become highly efficient by decreasing the time they spend on ad production in their end-to-end workflow. "Creatopy lets our team take our design work to the next level by making it easy to build dynamic social and digital content quickly and efficiently. These tools are just what we needed to scale up the work we do in the digital space," declared the Director of Design Services at Clemson University.
The ad design platform is released with a fresh, redesigned website, showcasing Creatopy's intentions of offering its customers the complete ad-making solution while cementing its move up-market in the B2B area.