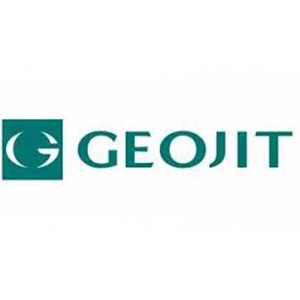 "GTL provides solution to simplify business processes and go beyond being just an IT enabler to a true partner in digital transformation for Financial Services organizations."
The Global Financial Service market is going through a period of continuous turbulence. To stay competitive at the speed of change, companies need to leverage the power of technology to drive innovative changes in their business model. Leveraging technology to automate operations, improve business agility and deliver new customer experiences is indispensable to survive in the modern times. GTL helps capital market firms to rise to the challenge by leveraging their in-depth knowledge and years of experience as a technology solutions provider to major players in financial services across the globe. GTL provides solution to simplify business processes and go beyond being just an IT enabler to a true partner in digital transformation for Financial Services organizations.
Established in the year 2000, initially as a software department of Geojit Financial Services Ltd, GTL was spun out as an independent organization in 2005. Since then GTL has evolved as a truly global technology solutions provider to Banking and Financial Services clients across the Globe. With innovation a part of their DNA, they created the first application in India to place orders on the Bombay Stock Exchange and National Stock Exchange using mobile devices. Soon they established themselves as a leader in financial domain applications and technology solutions with clients across India and middle east. The relation with BNP Paribas, a leading global bank provided a platform for GTL to spread its offerings to Europe and soon GTL emerged as a preferred source of innovation and resources for BNP Paribas Personal Investors and various other BNP entities. Today, with proven expertise delivering cost effective technology solutions to leading names in the banking and financial services industry, GTL has established itself as a niche player in the industry with focus on emerging technologies in their areas of expertise.
GTL's core team comprises professionals with over two decades of experience in the financial sector. They have successfully implemented trading solutions for multi-geography firms as well as various Indian markets, the TADAWUL Stock Exchange of Saudi Arabia and the Muscat Securities Market of Oman. Their services for capital markets and financial services clients are centered on the below areas Digital transformation with focus on new digital business models, optimizing business processes and improving customer delight. Develop innovative web and mobile apps for financial organizations, best in class trading solutions and technology solutions to automate customer's front, middle and back office processes. GTL provides innovative engagement models for the customers and valuable actionable insights powered by their extensive analytics capabilities
In a fast-paced world, where speed and accuracy of financial actions are paramount, investors and traders need flexible, reliable solutions to support trading operations.  At GTL, they understand the tiniest of nuances that underlie trading and bring to customers the platform for Financial Investment- FLIP. The Flip suite of trading solutions caters to the needs of every segment -individuals, brokers and institutions in Web, Thick and Mobile versions. Featuring an intuitive and attractive interface and state of the art security features, Flip provides cost-efficient solutions for quick and smart trading on all platforms. GTL understands that no two financial enterprises are exactly alike. As strategies, client profiles, team sizes and work ethos differ from one company to another, so do technology requirements. To meet these varied technology needs, Flip solutions are available in 'enterprise' and 'ultimate' versions. Designed to deliver unmatched functionality and in uncompromising business environments, they bring in the much-needed efficiency through business processes automation for capital markets.