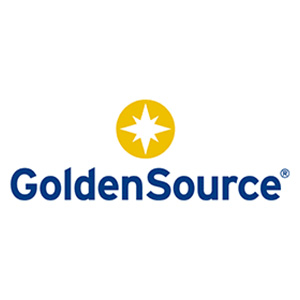 "GoldenSource's Proven 3-Step Process gives the edge over other by evaluating customer needs, current technology and objectives"
Implementing new technologies is a huge undertaking for global financial companies. Making a commitment to a new Enterprise Data Management system is a big decision in which you can't make a mistake. GoldenSource offers a rock-solid fanatical support, problem-solving and defined implementation process to the capital markets arena. Though capital market's industry has many needs in common, every company requires distinct processes and works on diverse legacy systems. Introducing new technology is a massive challenge. Because the GoldenSource data model is built on a robust core and augmented over 30 years in the financial industry, it already has everything the customers need.
GoldenSource's team has the expertise and step-by-step process to connect and configure the software to get organizations operational ASAP. Since, data has become a strategic business asset, not an operational necessity. Having accurate, consistent data will forever change the way you do business. Companies must have an expert team and a proven process to transition to new software. From the first phone call on, expect a fanatical level of support, expertise and a team of problem-solvers. Hence, GoldenSource's Proven 3-Step Process gives the edge over other by evaluating customer needs, current technology and objectives. Implementation of the solution as company's engineers guide customers on every step of the configuration, installation, and testing process. And, by offering 24×7 support via the global tech support team.
With enterprise level managed data services, GoldenSource's clients develop new client revenue streams and systematize internal operations efficiency to increase operating margin. In today's hyper industrious market, data is a strategic asset, not just an operational necessity. GoldenSource deliver the gold standard of data management for capital markets service providers globally. With the onslaught of regulation affecting the financial services industry, the quality and availability of reference data has never been more important. To remain competitive, firms must increase operational efficiency, meet regulatory requirements and take control of operational risk. The GoldenSource Security Master solution ensures clean reference data is always available, across all business domains, with full audit and data lineage traceability. A security master, also known as a securities master, is an operational data store for the reference data about financial securities in all asset classes. A security master is used by financial markets participants to organize financial instrument data and make it available to downstream systems and data consumers in trading, risk, finance, and clearing and settlements. With GoldenSource users can master all their reference data on one, proven platform with complete visibility of all data and all data processes. From data requests, feeds, validations, exceptions and resolutions to publishing golden copy data sets, you have the control to deliver consistently accurate data, always on time.
The GoldenSource Security Master solution also puts into action an organization's data governance policies. These will be set by the chief data officer, chief operations officer or chief data scientist. Additionally, by automating data quality with exception-based data management, GoldenSource helps clients deliver valuable efficiency gains. GoldenSource also offers best in class user empowerment which can optimize data operations. GoldenSource's investment in user empowerment has enabled non-technical business users to gain maximum benefit from the financial services industry's most comprehensive enterprise data model.