Introduction
Artificial intelligence (AI) has many applications and can help legal teams streamline processes, increase productivity, and reduce costs. But you can't realize those benefits if your team is unsure – and maybe even a little reluctant – of how AI can support their work. Download this whitepaper to understand what "AI in legal" really means and how your legal team can leverage it effectively.
Table of contents
Introduction
Legal tech automation vs AI
Why AI isn't just hand-wavy magic
How AI is applied to legal work
A use case for legal tech + AI
Download Full White Paper Here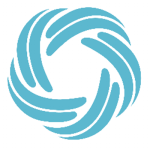 SimpleLegal provides a modern legal operations management platform that streamlines the way corporate legal departments manage their matters, track and interpret spend, and collaborate with vendors and law firms. SimpleLegal combines e-Billing and spend management, matter management, vendor management, and reporting and analytics into one comprehensive application to optimize legal operations and the management of the entire legal department.