The energy sector is a key sector to all other industries' operations and the world economy. Enterprises are heading towards addressing an environment of uncertainty and ambiguity that requires continuous flexibility, innovation, and investment or reinvestment in technology to make efficient productions, supply chain, and customer management. Artificial Intelligence is now vital to business strategy, adding significant value to digital transformation initiatives.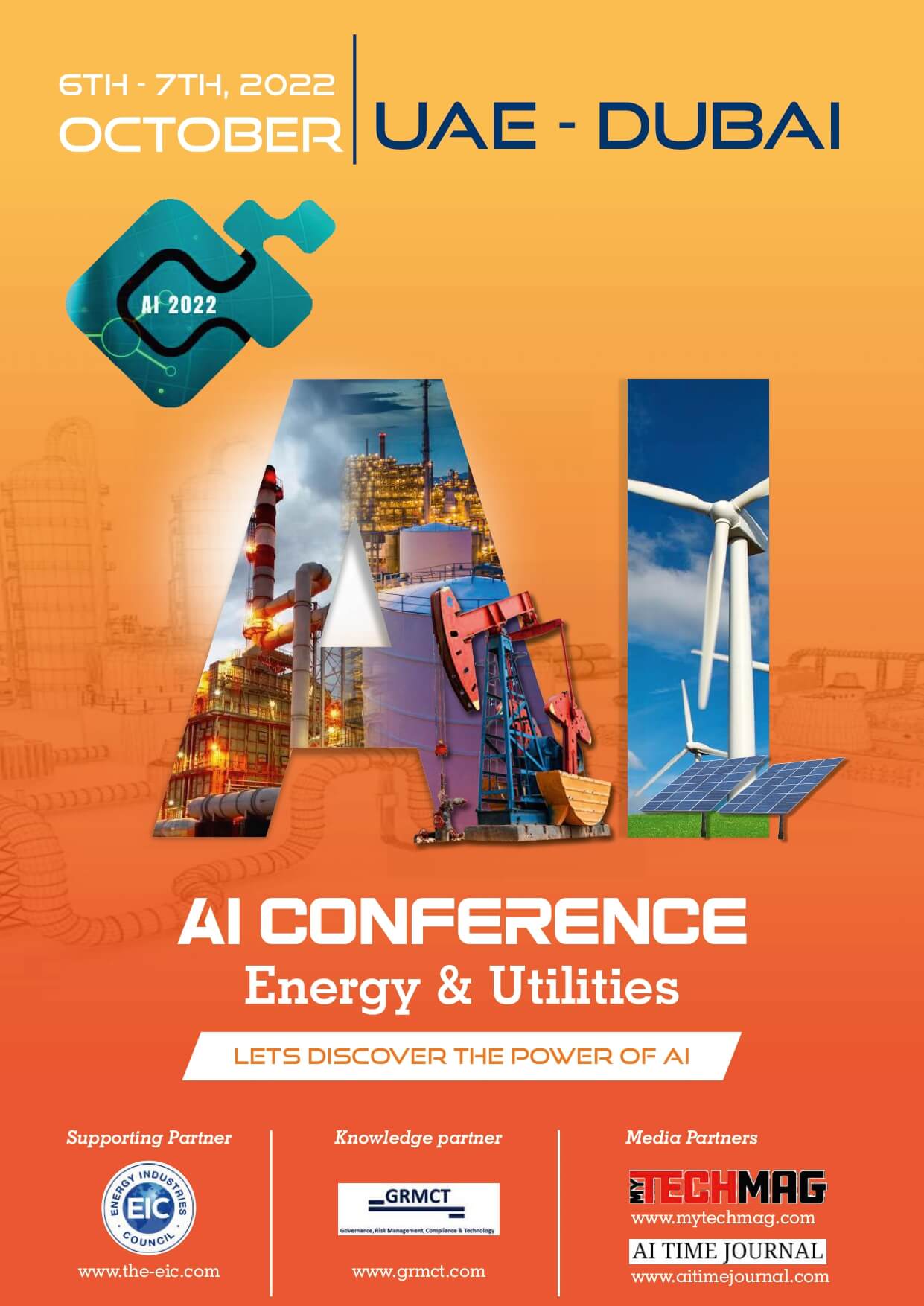 The potential of Artificial Intelligence (AI) is already being discovered by many industries, including the Energy & Utilities companies, which are investing majorly in Artificial Intelligence and other data technologies to secure their future competitiveness in a fast-changing environment.
Oil is one of the most precious commodities in the energy sector. With the rise in oil prices and depleting crude oil levels globally, organizations involved in the oil and gas industry are now turning towards modern technologies, specifically Artificial Intelligence, to maximize and optimize their efficiency and revenues.
AI Energy & Utilities Conference-2022 is a focused AI technology-specific solutions event for Oil & Gas and Utility production, and distribution companies in the GCC region.
Artificial intelligence (AI) innovation is happening at a rapid pace and displaying a pivoting role in enabling this transformation. So, AI is one of the most important technologies that Energy and utility corporations believe will most significantly impact their industry over the next few years.
This Energy and Utilities AI Conference will bring together leading AI, Machine Learning, and Data Science Technology and Service Providers with the Energy and Utility sector.
The impact of Artificial Intelligence is wide, a large space of unknown awaits, Some of the ways it is known to help are:
Enhancing the operational efficiency
Reduced costs
Predictive data intelligence
Better safety measures
Finding new resources
Its application includes and beyond:
Automation
Drilling
Production
Reservoir Management
Monitoring
Bots
A 2-day conference with exhibition and networking opportunities by the top AI solution providers in Energy and Utility sector.
For more details visit us – https://ai-energyconference.com/
Venue – Dubai. The exact location is to be finalized.
To participate as a Delegate (Energy & Utility Companies) contact our project Manager, email ID: [email protected]