Emerging from the global pandemic, most important consumer goods company have realized that consumer behavior, preferences and expectations have been reformed. As a result, now is the time for many businesses to pause, reflect and gauge where the next opportunities are. Till recently, Tupperware is a direct selling model, where consultants (and sometimes businesses) work with independent representatives and distributors, providing them an earning opportunity by demonstrating and selling their products. In order to broaden the consumer base, Tupperware is expanding into other channels, while keeping the direct selling model as the core.
Tupperware, a pioneer in the direct selling industry, has been empowering people to harness their networks to build their own businesses from the ground up for over 75 years. As the direct selling industry looks to the future, it is imperative to challenge the assumptions that have been so central to the business model. How are relationships built? Where are consumers getting their information? Where are they making purchases? Navigating this B2B2C landscape successfully requires embracing a holistic view of the entire sales and order process. The answers lie in digitalization.
The term digitalization is tossed around so often that it has lost some of its gravitas, yet it is impossible to ignore that we live in a world increasingly reliant on digital technology. This truth progresses even further as we emerge from the COVID-19 pandemic – a paradigm-shifting event that will have lasting effects on society and enterprise for years to come. The pandemic accelerated an existing trend towards digitalization in business. Tupperware Brands believes the B2B2C model can be one of the most effective ways of creating a strong foundation upon which to build cross-channel networks, acquire new consumers and establish data-driven channels.
So how does an industry that has built its foundation on relationships adapt to a world in which connections are forged largely online, where organizations are placed in direct competition with influencers and social commerce platforms? Simply put: join the fray. If the consumer spends their time online, gathers information online, and makes purchases online, any company that does not redefine the engagement model to thrive in this connected economy will fail.
Take the classic Tupperware party, for example. Brownie Wise, pioneer behind the Tupperware Party, discovered that people did not understand what was revolutionary about Tupperware products unless they were demonstrated. She gathered her friends and showed them how the products worked, teaching them about food storage and preservation along the way. She began out-selling Tupperware stores, inspiring the company to move towards this party-centric model. In fact, Brownie became a bit of a celebrity herself, becoming the first woman to appear on the cover of Business Week magazine in 1954. She was the original "social influencer," a model to be emulated for years to come.
Tupperware may have pioneered the party, but it is not the only company, or direct selling business, that employs the party model. Yet how does one host a party at six feet apart? While the underlying mechanics of the party remain the same, selling to the "connected customer" requires a complete overhaul of "go-to" market strategy and technology. We at Tupperware, armed with more information than ever before, learned that shaping the customer experience and democratizing data will rewrite the rules of the game.
Many of our consultants were uncomfortable attending in-person parties, especially as large gatherings continue to be discouraged. Consequently, Tupperware decided to move online entirely and implemented the virtual party, embarking on a journey to encourage flexibility and agility among our channels and consultants by better separating the front end and the back end of their e-commerce experiences.
One of the main goals of that experience is for the host to be able to share and demonstrate their favorite products in an environment that allows attendees to place orders and complete purchases without ever leaving the party, or in this case, the live-stream. Just as friends gather for virtual happy hours during quarantine, consultants need to be able to share their favorite recipes and continue their business without ever leaving their homes. In fact, the virtual party is an opportunity for consultants to increase their reach, sharing products and opportunities with their networks across the country.
At Tupperware, the live virtual party platform continues to expand and evolve based on input from a team of consultants. In addition to the virtual events, we have also started to engage in headless commerce, empowering consultants to customize their online storefront in order to better support their customers through the buying journey without impacting or minimizing the need to make changes to the back end.
There are many ways to create value and enhance experience for our consultants through digitalization. The virtual party is just one element of the virtualization of the sales force journey, which we believe will create compelling earning opportunities for all consumer segments.
At Tupperware, we aim to enable the sales force to operate according to their schedules and within their personal boundaries. From the recruitment phase to final transactions, our consultants should be able to manage their business completely online. Self-recruitment begins autonomously through our website. Consultants can then dive immediately into their onboarding process on TuppNow, our virtual training and performance management platform that breaks the process into quick, manageable steps that can be completed from anywhere.
Once they've completed their onboarding, representatives can connect their personal social media accounts to their Tupperware businesses, sharing promotions, deals and upcoming events with their networks through our social media management platform, TuppSocial. When it comes time, consultants can host virtual parties without ever leaving their kitchen, and they can supplement these efforts with fully integrated social commerce through WhatsApp, Facebook and Instagram. They can even track their transactions and financial data once a sale has been finalized – and they can do all of this without worrying about the back-end analytical work behind these tools. From the consultant's perspective, every step of their journey takes place entirely in the digital space. We are in the process of simplifying the journey and improving their experience even further.
So much of our lives are driven by data, and with the emergence of technologies capable of making data shareable and interpretable for non-data analysts, companies need to democratize data to pass safely from the hands of the few into the hands of the masses. The goal is to provide everybody within the sales network the opportunity and ability to use data to make decisions without barriers to access or understanding.
As the direct selling industry considers these digital tools for their sales force, the future must be simplification, consolidation and mobile-first. All aspects of a self-run business should be universally accessible. With the help of cloud computing and compassable solutions, companies must ensure their programs and processes integrate with popular social platforms in their markets in a mobile-friendly way. With a clear focus on digitizing the customer experience, a direct connection with the customer to manage and control relationships, and embedded data analytics in the core commercial process, companies will drive new growth organically. After all, in a world where everything is available with the tap of a finger, running a business, from the palm of your hand should be easier than ever.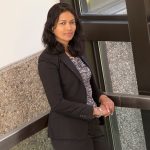 Rekha is an accomplished technology and digital transformation executive with 30 years of global experience in wide range of industries, including retail services, consumer goods, entertainment and direct selling. Rekha holds a unique global perspective in managing large workforces across 30+ countries. Rekha joined Tupperware Brands, a leading global consumer products company that designs innovative, functional, and environmentally responsible products that people love and trust, in January of 2020 as Global Head of Technology. She was quickly promoted to Chief Digital & Information Officer where she leads Tupperware's global information, digital, and technology (IDT) teams and strategies during a particularly transformative period in the iconic brand's 75-year history. Primarily using a direct selling business model to distribute and market products through personal connections and product demonstrations for more than seven decades, Tupperware is expanding the reach of the brand through the enhancement of digital platforms to sell and market products as well as exploring business-to-business distribution channels. Rekha's teams are partnering with the business to define digital strategies and they are responsible for identifying/developing digital solutions and also help drive digital adoption in the markets to drive business growth. Rekha's team is enabling virtualization of the journey for Tupperware's independent consultants from end-to-end. Prior to joining Tupperware, Rekha served as Global CIO for Advantage Solutions & Daymon Worldwide, where her work focused on transforming businesses processes internally by optimizing work, automating finance and enacting innovative digital solutions. Prior to that, she served as head of US IT for Avon, where she established a global application service development organization in a managed service model and also enabled Avon's North America's business transformation. She has also served as Regional CIO for Sony Music Group and Bertelsmann Music Group. Rekha also has an entrepreneurial spirit that led her to own software business in Singapore that provided IT consulting and software development services to a broad customer base across industries.