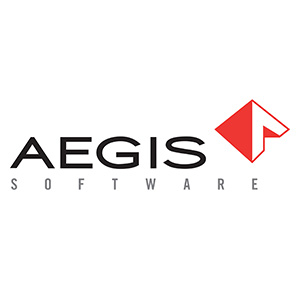 "Improving Control & Visibility With An Adaptable MES System"
Aegis Software, a global provider of manufacturing operations management software (MOM), has announced that Mercury Systems, Inc., a developer of mission-critical technologies for aerospace and defense, has selected Aegis' FactoryLogix platform. By implementing a Manufacturing 4.0 platform, Mercury expects to achieve a digital transformation that supports global standardization and offers configurability to support unique requirements at the local level. FactoryLogix's platform will provide Mercury with distinct capabilities and system performance levels to accelerate innovation, increase production efficiency and capacity, reduce costs, elevate quality, and improve customer satisfaction, according to Aegis Software.
"We are a fast-growing company, both organically and inorganically. Our current commercial MES solution could no longer support our increasing requirements for optimal system performance, enhanced user experience and adoption, and cross-enterprise analytics to support this accelerated growth. It was clear that we needed a robust yet agile manufacturing platform that would support our extreme requirements and easily scale to integrate new companies acquired," said Imtiaz Iqbal, Vice President of Enterprise Systems, Mercury Systems. "We conducted an extensive evaluation process that included a mix of many commercial MES and ERP solutions to find one that could meet our Manufacturing 4.0 digital transformation objectives. We eventually narrowed it down to Aegis' FactoryLogix platform and a leading ERP provider. After an even more extensive performance benchmarking evaluation process, the team chose FactoryLogix because of its native flexibility, modern architecture, performance, and well-designed user interface as the ideal platform to meet our short- and long-term requirements and objectives. Aegis' proven experience and expertise in the aerospace & defense industry, their comprehensive and easily configurable solution platform, and their partnering and collaborative approach were a few of the reasons we selected Aegis."
Mercury will implement a mix of FactoryLogix's capabilities, such as production preparation and management, process workflow designer, interactive work instructions, manufacturing execution, tracking, IIoT connectivity & contextualization, quality management and traceability, MRO (maintenance, repair, and operation), and enterprise reporting.
"Mercury is a great example of a fast-growing, innovative manufacturer that recognizes the criticality of standardizing on the right manufacturing operations platform. A platform that will provide the adaptability, scalability, and complete visibility required to drive their ongoing differentiation, innovation, and growth. With FactoryLogix as their Manufacturing 4.0 platform, Mercury has a forward-looking, best practice framework that is ideal for their unique aerospace & defense requirements," stated Jason Spera, CEO and Co-Founder of Aegis Software."
As today's regulatory requirements evolve and customer demands for greater traceability follow suit, Sparton has an easily configurable system in place to respond to these changes quickly. Implementing FactoryLogix has enabled Sparton to future-proof its processes since the scope of FactoryLogix can easily adapt to changing requirements without custom engineering.
Sparton Corporation (NYSE SPA) is a multisite contract manufacturer that serves the highly-regulated end markets of Medical, Military, and Aerospace products. With customer needs ranging from advanced robotics and lasers to military-grade sonobuoys for the U.S. Navy, product quality is of utmost importance to meet complex regulatory requirements.
In 2014, Sparton faced an increasing demand for high-quality, highly complex products delivered as quickly as possible. The company monitored numerous data sets across multiple facilities effectively while simultaneously meeting compliance and traceability requirements. Sparton decided to implement Aegis' FactoryLogix MES across several sites to establish a single source of truth for all manufacturing data to advance their world-class manufacturing operation. Today, access to a unified data set in real-time allows operators to enforce quality control and reduce risk, allowing Sparton to distinguish itself from competitors.
Sparton required one consolidated software package that spanned all of their needs, including a system capable of enforcing the tightest quality control measures to ensure safety to the end-user and assist in compliance with specific regulations. The contract manufacturer needed to provide complete Electronic Device History Records (eDHRs) with sub-assemblies and e-signatures to support FDA 21 CFR Part 11 for customers in the Life Science industries. They also looked for a quality management system that validated continuous improvement to support AS9100C certification for their Aerospace and Defense customers.