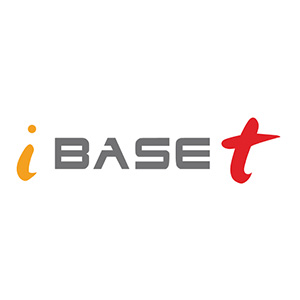 "Leading manufacturers in aerospace and defense have chosen iBASEt's MES, SQM, and MRO solutions to control and manage their complex production processes"
iBASEt provides manufacturing software solutions that are digitally transforming how complex products are built and maintained. We bring together the necessary real-time data for a 360-degree view of production, quality, and sustainment operations. Our customers can plan, execute, and continuously improve their operations in an unpredictable world with this knowledge.
iBASEt was founded in 1986 in Southern California to provide software solutions and implementation services that meet the needs of the region's growing Aerospace and Defense industry. The iBASEt team has emerged from these roots to become the leading provider of Industry 4.0 solutions that can simplify how complex discrete manufacturing companies operate.
iBASEt has a rich history of product innovation. An early example is a realization that quality is best managed as an integrated production process. In 2020 the iSeries was launched as the world's first industrial manufacturing software based on a microservices architecture. Product upgrades and performance improvements have never been easier! iBASEt continues to invest in new technologies and process innovation, and our solutions continue to be best-in-class.
Leading manufacturers in aerospace and defense have chosen iBASEt's MES, SQM, and MRO solutions to control and manage their complex production processes. Our customers include ATK, BAE Systems, General Dynamics, Gulfstream Aerospace, Lockheed Martin, Northrop Grumman, Parker Hannifin, Pratt & Whitney, Sikorsky, and Textron.
With ready-to-run functionalities and pre-configured integration, iBASEt solutions can be deployed quickly with a limited burden on IT resources. Our professional services team, with deep experience in deploying digital solutions, can help your planning and implementation smoothly.
Our digital solutions help manufacturers comply with the myriad of regulations in A&D, from specific FAA compliance to AS9100 regulatory standards such as AS9102, AS9131, and AS9121. iBASEt is your partner for strategies and programs that ensure compliance with these standards and more.
Enterprise Quality Management is embedded within the iBASEt digital suite, which lets you hard-wire quality procedures directly into your production process. Utilize iBASEt's Supplier Quality Management solution to manage the quality inspection of incoming supplier parts.
Work instructions include illustrations, 3D-model animations, videos, slideshows, and built-in data collection and signature prompts. These and other standard features, such as alerts and inspection checklists, significantly reduce errors and improve quality.
iBASEt provides strong control and visibility over lot and serial tracked parts for all materials, components, and subassemblies from "cradle to grave." You can quickly see a product's genealogy to determine if it has used a component or material out of compliance.
Cirrus Aircraft is the recognized global leader in personal aviation and the maker of the best-selling SR.
Series piston aircraft and the Vision Jet™, the world's first single-engine Personal Jet, and the recipient of the Robert J. Collier Trophy.
Cirrus Aircraft worked closely with the Federal Aviation Administration (FAA) to achieve certification for the Vision Jet, using their iBASEt MES (Manufacturing Execution System), powered by Solumina, to achieve part piece level conformity. Digitally transforming their certification process had a big impact on Cirrus. To improve FAA certification procedures, Cirrus needed a system that could:
1. Move from component (i.e., part piece) to systematic configuration management
2. Streamline inspection and the conformity process
3. Maintain safety for test pilots
4. Consolidate as-built and as-tested records
5. Expedite production approval
By demonstrating compliance to the agency's strict regulations through its updated processes, Cirrus was issued approval to use their iBASEt solution (powered by Solumina) for conformity management of certification test articles on the Vision SF50 Jet program. Instead of having six manual steps, Cirrus now engages in three digital steps for FAA compliance:
1. Assembly Drawings: Digital design and work documents are generated directly from the MES.
2. Automated NCRs: The MES delivers changes and generates Non-Compliance Reports.
3. Top Collector: Conformity inspection and test plan are approved via Solumina MES.