What is a B2B Email List? A B2B mailing list is a collection of helpful data that provides you with accurate business leads. It allows you to book your appointments and do business together with professionals and other business owners. With a B2B email list, you can target potential sales easily.
All of us have been in a sticky situation with email marketing while trying to turn leads into customers at some point. The best way to tackle this problem is to make a perfectly planned mailing list that is curated specifically for your business.
However, this sort of data keeps changing constantly, and you require access to millions of correct mailing lists. The solution for all of the above is finding the best B2B email list providers, as they make sure to help you with updated data and verification.
The data providers guarantee authentic email addresses that lead to sales growth. You can completely rely on their information as these list providers have precise data which is reorganized regularly and updated frequently.
How B2B Email List Providers Can Help You Transform Your Business?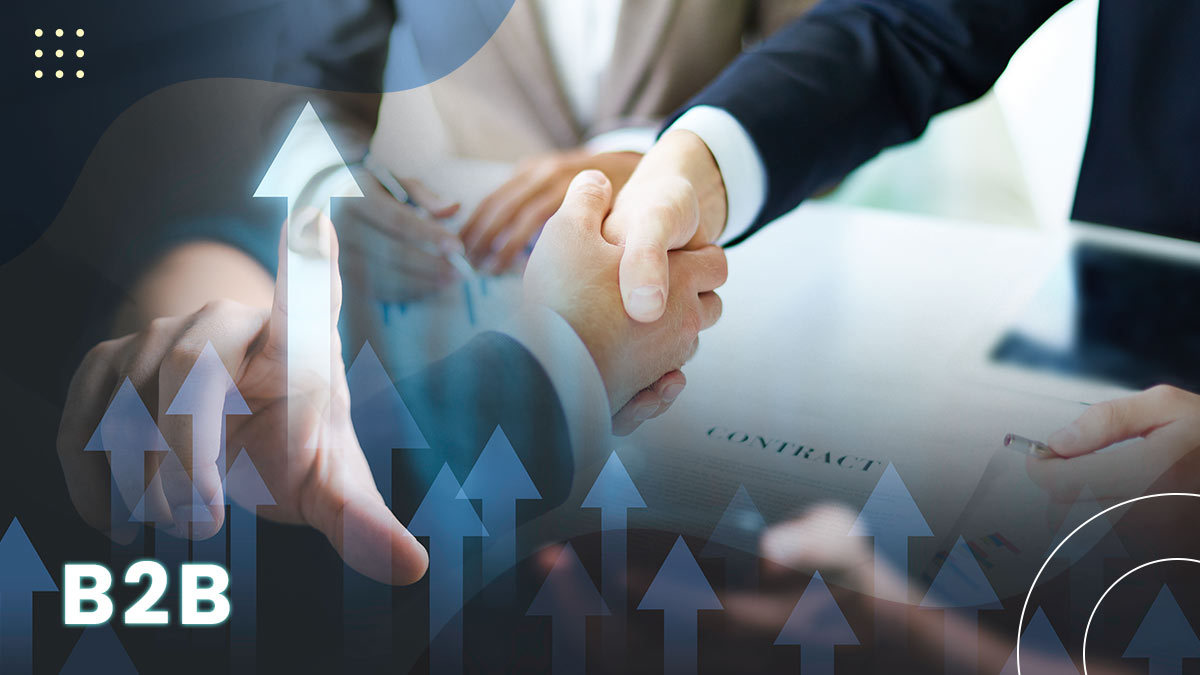 Now, let us look at some of these best b2b mailing list providers in the USA.
Here are the top mailing list providers with an updated list for 2022.
1). Blue Mail Media
Blue Mail media is one of the best B2B mailing list providers available in the market. They provide a B2B database of professionals, executives, and key decision makers. This list can be customized. They have over 100 million business contacts and 4000 plus clients worldwide.
Blue mail media customizes the email list to align with your business campaign and may help you to improve your business revenue.
Why should you choose Blue Mail Media?
Improve marketability with high-quality business data
Simple and accurate customer profiling
Intelligent optimization and management of in-house database
Quality assurance protocols to outlive expectations
Successfully deliver on time
Services can be customized to meet all business requirements
Blue Mail Media services include
CustomPro
Data Hygiene
Email campaigns
Email appending
Direct dials
Data cleansing
Account intelligence
CRM data enrichment
Data licensing
Reseller partner program
Industry code lookup
2). Infocleanse
Infocleanse is one of the most well-known B2B email list providers. They develop business opportunities for B2B companies and enrich their marketing experience.
Why should you choose Infocleanse?
Increased client engagement
Maximize web traffic
Faster campaign growth
Boosts productivity
Optimize data repository
Gradual brand recognition
Infocleanse services include
Data cleansing services
Data appending services
Email appending services
Phone appending services
Reverse appending services
Data verification services
3). Zoominfo
Zoominfo is one of the most straightforward B2B mailing list providers. The purpose of their list is to help your business perform better.
Why should you choose Zoominfo?
Push their clients to grow
Modern end-to-end revenue operating system
Complete B2B data with global reach
Access professionals and complete company profile
Best security and privacy
Zoominfo services include
Sales solutions: Contact and company search, sales automation, conversation intelligence, and workflows.
Marketing solutions: Cross-channel advertising, buyer intent insights, website chat, and web form enrichment.
Operations OS: Data-as-a-service, data management, data enrichment, and API & webhooks.
Talent OS: Extensive talent search, candidate outreach, employer branding, and ATS integrations.
4). InfoUSA
InfoUSA helps you access the most accurate B2B email list. It has the highest accuracy rate for email and phone numbers.
Why should you choose InfoUSA?
Accuracy like no other
High security
Discover the hard-to-find contact list
Enrich systems with data
Easy to integrate
Provide qualified leads
InfoUSA services include
Sales: Provides you with a vision of better data. You can quickly reach out to any CEO and discover new opportunities.
Marketing: Helps you find leads worth marketing to. You can discover marketing contacts to match your best targeting accounts.
Recruitment: Get access to the top talents with accurate contact so you can communicate directly. They help you make tailored messages so you can build better connections and fill vacancies faster.
5). UpLead
It is a sales intelligence that provides B2B email lists with accuracy. The data provided by Uplead are handpicked and clean.
Why should you choose UpLead?
Believe that the accuracy of data is more important than its size
Provide clean data
Verify their data in real-time
Quality assurance to keep CRM clean
Full transparency
UpLead services include
Prospector: They search over 85 million contacts with 95 percent accurate data.
Data enrichment: They turn disorganized lists into sales opportunities.
Chrome extension: They help you grab leads right from the browser.
API: You can accurately enrich your company and contact information using their API.
Email verification: They verify emails in real-time, so you don't have to worry about emails bouncing back.
Technographics: They have complementary and competitive technology so you can find companies and increase your sales
Email finder: You can find your best contacts that will guarantee sales.
6). MegaLeads
MegaLeads has spent more than two generations organizing and creating quality B2B mailing lists. They have effective distribution techniques and have helped marketers generate a profit using digital strategies.
Why should you choose MegaLeads?
Guarantee email verification
Eliminate 95 percent of bounces
Targeted business sales leads
Highest data quality at a very reasonable price
200 free leads before starting a plan
MegaLeads services include
Email verification
Robust business search
Email appending services
Cold email campaigns
AI lead generation
Call center services
Search engine optimization
Pay-Per-Lead program
7). Cognism
It is one of the most incredibly beneficial B2B email list providers, giving unrestricted access to company-level data. It covers all international data and is an easy-integration solution.
Why should you choose Cognism?
Massive data coverage
Accurate data
Best-in-class partnership
Commits to compliance
User-friendly and easy integration
Helps with the sales process and provides support
Cognism services include
Prospector: Find audiences that match your profile.
Enhance: Fix your data problems.
Chrome extension: Sales intelligence whenever you work.
Intent data: Discover buyers who are ready to make a purchase.
Sales: helps you build an authentic connection to make sales.
Marketing: Provides you with warmup target accounts and land opportunities.
RevOps: Helps you increase revenue.
GTM leaders: Increase revenue growth by aligning your market strategy.
8). Thomson Data
They are a one-stop solution for GDPR. Thomson Data has the framework to transform your business.
Why should you choose Thomson Data?
Trusted as the best B2B marketing list providers
72 million B2B contacts
Served 3000 plus customers
70 percent customer retention
150 plus data scientists
75 plus specialized segments
Thomson Data services include Network with
B2B experts
Small business
Health specialists
Explore
B2B Industries
Sales leads
Marketing data solutions
Global corporations
Connect titles
C-level officials
Professionals
Decision makers
Enrich records
Data appending
Data licensing
Account profiling
9). Cloudlead
Cloud lead is a B2B data company that wants to empower all the sales and marketing professionals with the best data. They focus on using software and human researchers to become one of the most flawless B2B mailing list providers.
Why should you choose Cloudlead?
Addresses issues like Cloud decay with data cleansing.
Tackles insufficient data with enrichment for personalization.
Helps with lack of priority for sales and optimization that shows the live lead score.
Helps in keeping up with new leads and sales pipeline.
Love to help their clients grow with verified data scales.
Cloudlead services include
Custom leads: Provide specification of custom insights for personalization, and quality data that is 100 percent human-verified. Get an entire TAM that is not found in your CRM or database.
Lead enrichment: Account-based lead enrichment and add more contact lists to your target account. Helps you get more lead insights.
Lead cleansing: 100 percent verification, emails are tested for spam traps, and they do domain checks and SMTP. The proofing is done based on social sources and compliance checks.
Lead scoring: Score leads based on your profile, and customize your leads scoring mechanism.
10). AeroLeads
This B2B mailing list provider helps you find an email address and build an email list in real-time for your business.
Why should you choose AeroLeads?
Provide the lowest price on the web
Bring you the highest quality data
Fully automated options
Integrations with chief CRMs
Customizable plans
24/7 support
AeroLeads services include
Linkedin email finder
Chrome extension
Four hundred twenty-five million plus contact search
Email finder
Email verifier
Bulk sender for Gmail
11). Brightspeed
They help you grow your company revenue. Brightspeed specializes in search engine optimization, Google my business, local SEO, and web design.
Why should you choose Brightspeed?
Great customer experience first
Increase your business's online footprint
Increase your presence in your local market
Generate more leads and sell products and services with ease
Unlimited data access.
Brightspeed services include
Finding investors
Finding the next investment
Finding prospects
Market research
Enriching your database
Helps build your product
12). Apac Email List
Apac email list is a mailing list provider with over 800 data experts. They focus on providing global data to a business.
Why should you choose Apec Email List?
Geographically focused
Extensive industry coverage while providing data
SME-focused coverage
Insightful and personalized data for every business
Reach your intended prospects quickly
Apac services include
Sales: they help you close deals faster.
Marketing: they help in making successful campaigns for personalized data.
Recruiters: you do not require to do heavy searching; you can simply filter.
Enterprise: they help you build a pipeline that never goes dry.
Enhance: they help you with consistent growth.
Sales buddy: they provide you data intelligence from your prospect's website
13). EasyLeadz
With the help of Easyleadz, you can access the most accurate mailing list. It helps you provide your business with B2B email lists that can boost your sales.
Why should you choose EasyLeadz?
Helps in increasing revenue and sales
Reach more decision-makers
Reduce hours of lead searching
Close deals at a higher speed
Get your prospects at scale right away
EazyLeadz services include
They help in finding investors
Thorough Market research
They help in enriching your database
Quickly finds your next investment
They provide you with real prospects
14). Lead411
They are among one the premier B2B email list providers. Lead411 only provides verified data.
Why should you choose Lead411?
Sales services: Create a healthy pipeline, close more deals, and generate more leads.
SaaS and technology: Lead411 has you covered if you sell to specific SaaS and technology.
Marketing services: Create the correct target list and build your brand and leads.
Recruiting: Connect with the best candidates available.
Lead411 services include
Lead prospecting
Lead scoring
Contact enrichment
Data verification
Chrome extension
15). DMDatabases
They provide affordable data that come with valuable insight into the customers.
Why should you choose DMDatabases?
One of the few data sellers that offer a money refund
30 plus years of experience in creating marketing databases
Provide service at the lowest price
Custom databases for direct mail, digital ads, email marketing, etc
DMDatabases services include
B2B consumer databases
B2B business databases
B2B business filters
B2B display campaign
Consumer data append
Consumer email append
Business data append
Business email append
Email verification
Reverse Email Append
Cell phone append
Business profile analysis
Consumer profile analysis
Lead scoring
16). PinPoint Technologies
They are the world's leading B2B email list providers. They provide sales leads for industrial, engineering, and scientific research marketplaces.
Why should you choose PinPoint Technologies?
A highest quality mailing list for direct mail, email, telemarketing, etc
Unique lists developed through in-house research
Fantastic customer service
One-stop shop for direct marketing
100 percent quality
Extensive list search services and list brokerage
PinPoint Technologies services include
Customer list development
Customer profiling
Website visitor conversion
Email Broadcast
Email appending
Data enhancement
On target marketing
17). K12 Data
This is one of the best B2B email providers for college data. It plays a vital role in students' and business owners' lives.
Why should you choose K12 Data?
0 million contacts
47 data points, including email
96 percent of repeat customers
US veteran-owned business
Quality education email list with hundreds of job titles
K12 Data services include
Quick quality list building
They create compile and order
Complies 100 percent of the education mails
Complete clean college data
18). Dataman Group
Dataman Group is a complete data provider. They are one of the best solutions to your demands for B2B email list providers. They have been in the business for over 35 years.
Why should you choose Dataman Group?
Certified team of listologist
Highly accurate mail and phone list
Undefeatable customer service
Dataman Group services include
List of consumers
List of businesses
List of emails
List of telemarketing
List of postcards, print, and mail
New homeowner programs
FAQ
Here are some of the most frequently asked questions.
1). How does a mailing list work?
Ans: A mailing list is a list of emails of people who are interested in the same subject or business. These lists are used for business purposes by an individual or an organization. When a mail is sent to this list, all the members in the list receive the email.
2). What are the benefits of a B2B mailing list?
Ans: B2B mailing list helps you communicate and make sales quickly because you already know your target audience.
3). Is the mailing list free?
Ans: There are some free mailing lists, but they come with terms and conditions. If you want an authentic, updated mailing list, you will have to pay for it.
4). Is the mailing list illegal?
Ans: No, purchasing a mailing list is not illegal. However, try not to spam the receiving end unless and until it is of the same interest mailing list.
5). How often should mailing list data be updated?
Ans: Mailing list data should be updated often. In B2B and B2C, the customer data is estimated to change 20 to 30 percent every year. In the job markets, more than 70 percent of business people change some part of their contract yearly.
6). What is a mailing list in marketing?
Ans: It is a list of emails sent to marketing campaigns for products and services. Individuals, businesses, or professionals are likely to do business with the email sender.
7). Why should I create a B2B mailing list?
Ans: It is a crucial part of the business because it helps you establish a bond with your customers. It also helps brand image and gains more leads that can be converted into sales.
Summary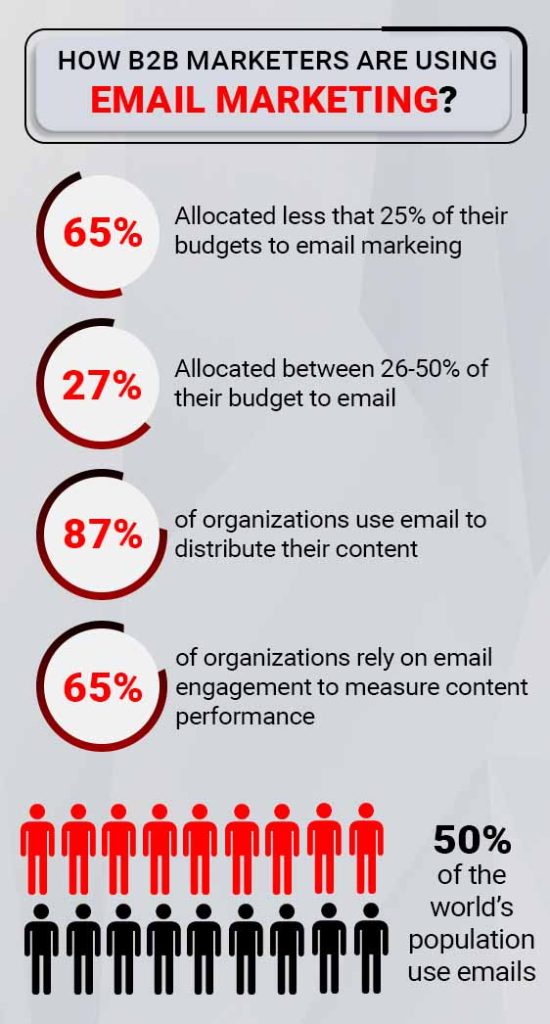 All the B2B data providers have millions of frequently updated data. The top list providers have the most accurate information, and they provide a list of the best business in your target area.
Finding the most accurate B2B email lists can be messy with many data providers available. But with a narrowed-down list, it is easier to locate your potential business. Thus, this will help to boost your business revenue to a great extent.
A mailing list helps you to stay connected with your consumers in an intimate way. It is one of the best ways to market your business; thus, it is the main focus of several business owners.
Read Also:
Gracie Johnson is a Senior Content Writer at MyTechMag. She is an enthusiastic learner and loves to explore all the areas of technology.